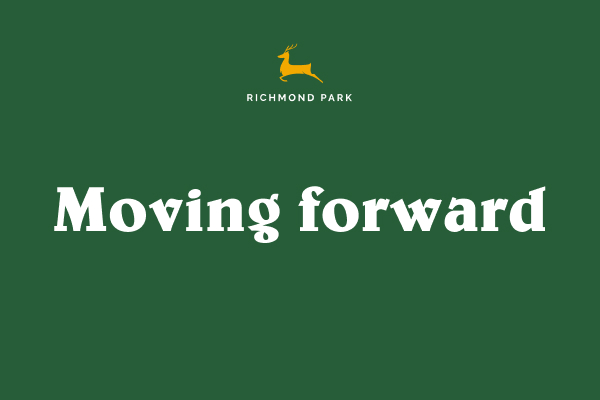 Every year at Richmond Park School we want to both maintain what is going well and also keep developing vital aspects of educational provision. This year, there are some crucial improvements and initiatives, which we shall explain briefly in this newsletter.
 
The environment has a crucial impact on pupils' learning. At the beginning of this term, we inaugurated the second phase of our school building. The secondary students now have further spacious classrooms, a very attractive art room and an impressive science laboratory. There are many other learning spaces to accommodate the increasing number of secondary students over the next few years. In the Performance Centre, as part of our phased development of this area, stage curtains have been installed, which will aesthetically and technically improve performances. In primary, there is an impressive multi-purpose space for computing and blended learning. A sound-proofing system has been installed in the dining room, which will help maintain a tranquil atmosphere at this crucial moment of the day. We have also created new outside recreational areas for both primary and secondary students.
 
There is a significant change in the school leadership too. The Board of Directors has been expanded to include a director of strategic development. Rebecca Puszti will focus particularly on methods of external communication, quality control, support new technology and international initiatives. We are sure her appointment will have a very positive impact on the range and quality of the school's provision.
 
Academically, the key initiative this year is the commencement of the IGCSE programme. Year 10 students are studying seven obligatory and two optional subjects. The examinations, which are set by Cambridge Assessment International Education, will be taken in May 2024.
 
Our school is committed to establishing links and exchanges with schools in other countries.
Last term the Board of Directors was invited by the owner of Dukes Education to visit some of the schools and to meet his senior staff. This is one of the major school groups in the United Kingdom. A plan has now been drawn up for a wide range of exciting activities, which will provide our students with varied and enriching experiences.
 
Finally, Richmond Park School continues to grow at a fast rate. We have almost 600 students and 70 members of the teaching staff. This growth is the result of everyone's efforts: the pupils, staff and parents. Our strength is collective and our beliefs are shared.