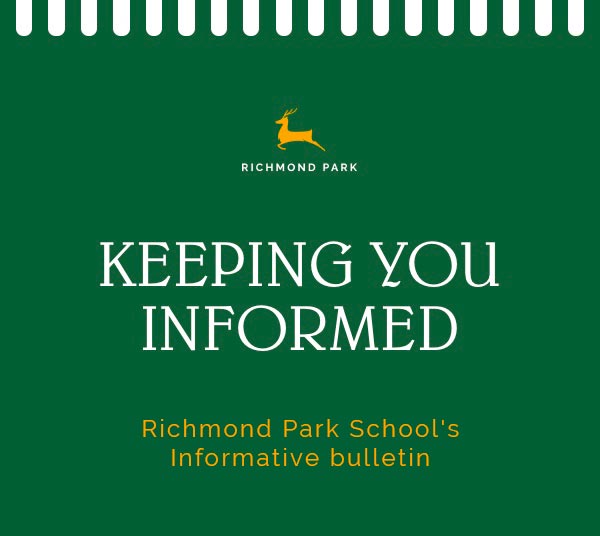 REFLECTIONS
Our Director of Education, Jim Shallcross, shares some of his thoughts on education:

EMPATHY AWARENESS
As part of our continuing commitment to help our families deal with modern society's challenges, the renowned psychologist, Jose Luis García, will be speaking to our Year 5 onwards parents on 18 October 2022.
LATEST NEWS
Welcome to our new staff
Our school continues to grow rapidly and so our teaching team is also expanding. Our recruitment process is intense and starts early in term 2, allowing time to shortlist and interview candidates with appropriate qualifications who also share our ethos and vision and are willing to contribute to the wider life of the school community.
We are very pleased to welcome the following new members of staff:
Ms Brown. Pre-Nursery teacher
Ms Esposito, Year 3 teacher
Ms Dartnell, Physical Education teacher
Ms Dodds, Secondary Humanities teacher
Ms Bullent, Secondary Computing and Business Studies teacher
Ms Jorge, Secondary French teacher
Teaching assistants: Ms Antón (Pre-Nursery K), Ms Calvo (Nursery H), Ms Cochon (Yr 1 M) and Ms González (Nursery B).
Extra-curricular activities
Richmond Park School is offering this school year these extra-curricular activities:
Ballet
Basketball
Catechesis
Chess
Drama
EYFS Cooking
Football
French Cooking
Funky
Hockey
Judo
Keyboards
Minecraft
Padel
Pre-Sports
Psychomotor
Rhytmic Gymnastics
Rugby
Skating
Tennis
We hope you all enjoy our choice of activities!
Brand new learning spaces
After the summer, our building's phase II has been inaugurated. Children are already enjoying a beautiful art room, a vast science laboratory and improvements for drama in our performance centre. Soon the different year groups around the school will be planting in their own vegetable garden
Primary pupils now have their own IT room with its Minecraft corner as well as an outside playing area.
As part of our commitment to instil on our pupils a healthy lifestyle, our Secondary students, have also just started enjoying our salad bar in the dining room.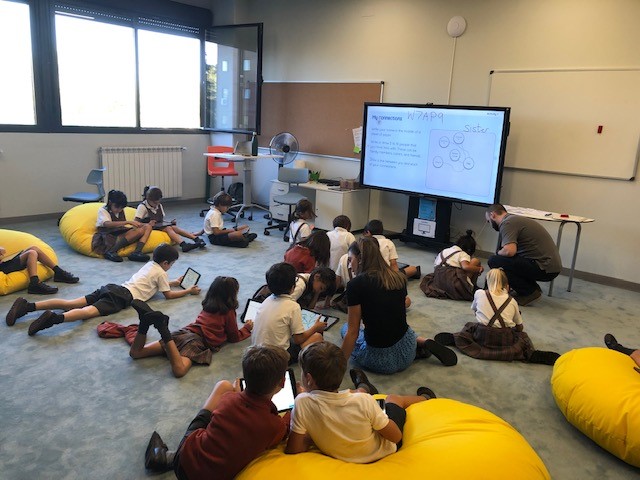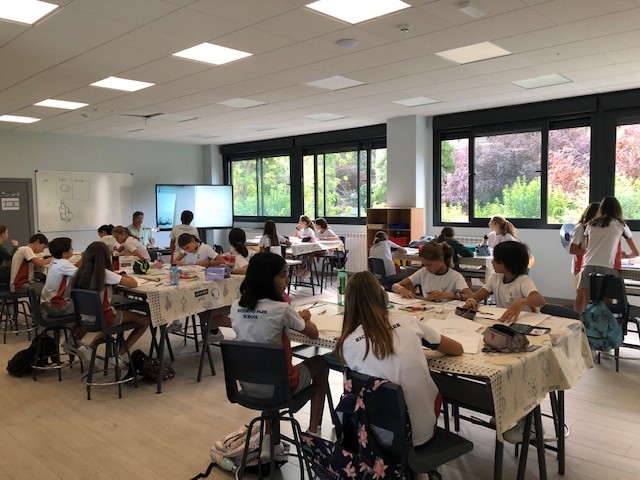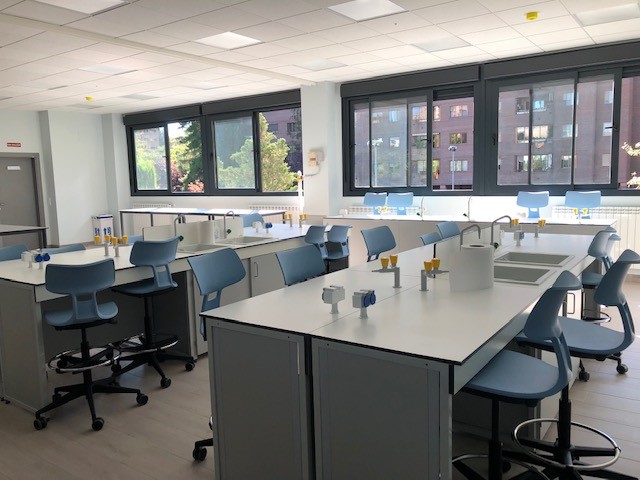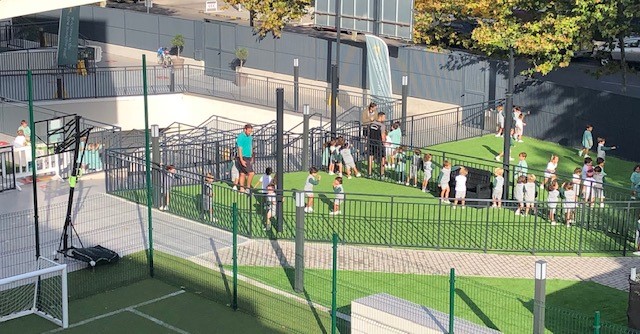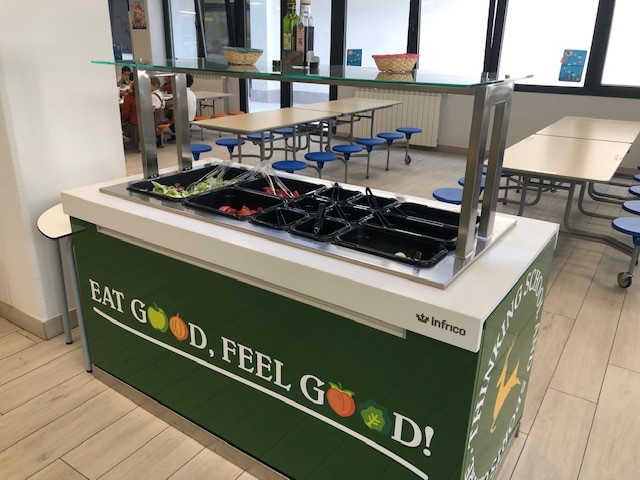 RPS Walks
As one of out new initiatives for this school year we have created a path of 530 steps around the school. Our children can now enjoy in an organised manner, as part of their healthy lifestyle education, a pleasant walk to start the school day or to reflect as they move around. We hope this initiative contributes to our extensive wellbeing programme.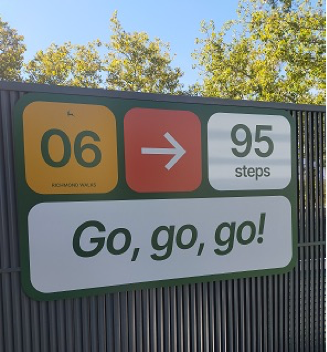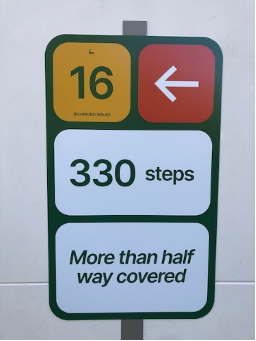 Art Exhibition
Our art teacher, Mr Williams, has organised a creative exhibition called ´Paisajes Oníricos` which will be on show until 30 November 2022.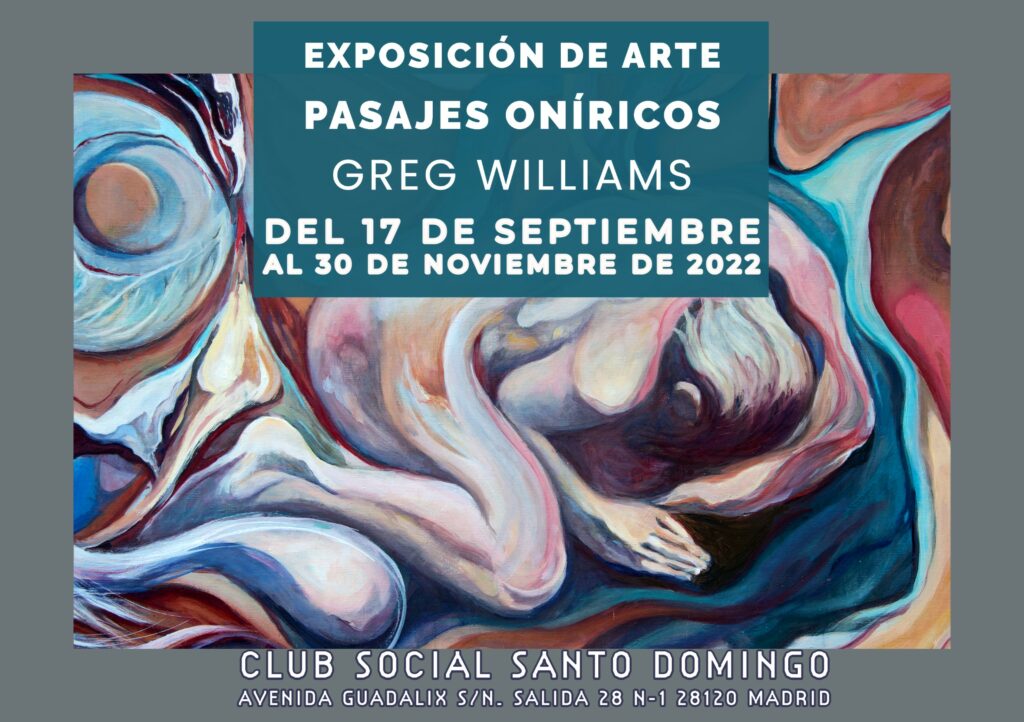 National Online Safety (NOS)
The online world is posing an ever-increasing risk to children, and it is important that schools, parents and carers work together to take an active role in teaching children about online dangers. Learning how to act safely when using the internet is an incredibly important part of children's safeguarding.
We are therefore delighted to announce that RPS is committed to protecting our pupils online by working with National Online Safety, which provides resources for all parents. Very soon, our BLT (blended learning team) will be asking all parents to register and access all the helpful resources available.


KS3 & 4 welcome assembly with the CEO

As a fresh start to the school year, KS3&4 had a welcome assembly led by Mr Bird, Head of Secondary. Mr Shallcross, Director of Education, led a short session with the students focusing on personal development, after which our CEO, Mr González, joined to share some reflections for the new school year.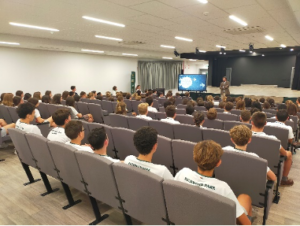 After an exercise to reflect about how fortunate we are to be part of our community, the assembly ended with all our Secondary students shaking hands in acceptance of their commitment to be respectful to each other.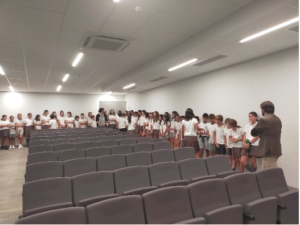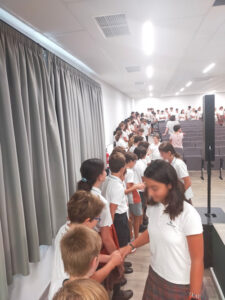 Richmond Park School's Houses score chart
We shall shortly be organising sports fixtures in order to start issuing House points. Last year's winning House was the  DEER HOUSE.

WEB SECTION "SHOP"
Richmond Park School's merchandising
We invite you to visit our website's section "SHOP" where you will be able to see all the merchandise with our Houses' logos. We have T-shirts, jumpers, sports bags and cups. We hope you like them. Choose yours!
https://richmondpark.school/shop/categoria-producto/houses/