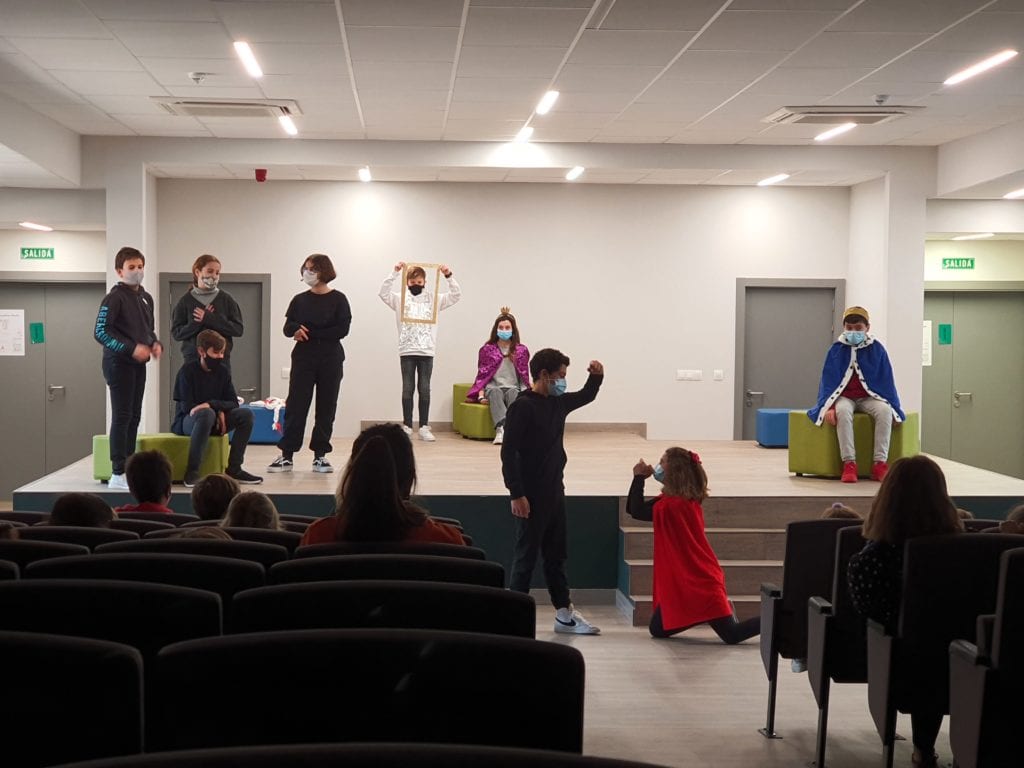 On Friday, 5 February, KS3 inaugurated our Performance Centre!
Year 7 performed "Jack Rap" (based on the fairy tale Jack & the Beanstalk) and Year 8 performed "Snow White & the Seven Dwarfs" from Revolting Rhymes by Roald Dahl. The students had been rehearsing since mid – November and were excited to be finally performing in front of a live audience.
Different groups came to see the show but Years 1 and 2 were the main guests as they had been studying fairy tales in term one. They thoroughly enjoyed the performances and were a very attentive audience.
This has been a most enriching experience for all pupils, who now eagerly await the next opportunity to step on stage!