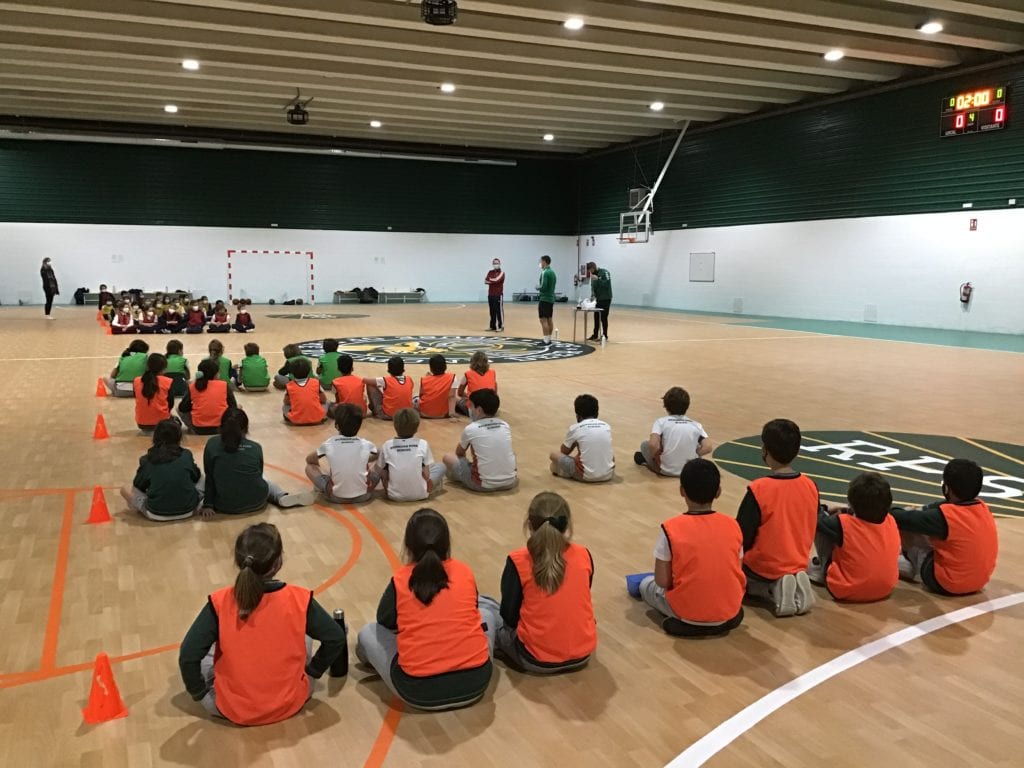 On 1 and 10 February Richmond Park School hosted its first ever basketball tournament two part series. The event was held in the Richmond Park Sports Hall with Year 5 teams participating from Richmond Park School and Holy Mary Catholic School. The tournament provided a great opportunity to develop new friendships whilst playing basketball on a competitive stage. 
 
In the first series of games, there were some entertaining matches leading to the final between Richmond Park Team 2 and Richmond Park B Team. Richmond Park Team 2 won 8 – 2.
 
The second part of the series was a different story with Holy Mary Catholic School Team B demonstrating some great team play to make it into the final.  Waiting in the final were the reigning champions from the first series, Richmond Park Team 2.  In this final showcase, both teams played their part to provide an excellent exhibition of basketball skills. It was a close contest throughout with Richmond Park Team 2 eventually winning by 12 – 2.  
 
Overall, the event was a great success with each school providing some excellent moments of basketball skill and technique. Every match was very competitive with many hard-fought games contested until the final moment. Congratulations to all the students from both Richmond Park School and Holy Mary Catholic School for their magnificent effort.