On Tuesday 13th November we were honoured to receive Mrs Maripé Menéndez Escandón, Regional Manager for the IBO in the Iberian Peninsula, in Richmond Park School's first official event.
As you know, Richmond Park School, after a thorough study of the current academic options, has decided to adopt the International Baccalaureate (IB) as the best option for our 16-18 curriculum.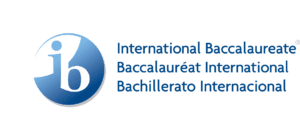 Maripé Menéndez explained that the International Baccalaureate Organisation works with 4,775 academic centres in 153 countries and has more than 1,350,000 students in the world.
This programme, increasingly adopted by schools and colleges around the world, is characterised by its broad and rigorous curriculum, allowing the students to develop deep knowledge and understanding, as well as extensive skills.
As leaders of Richmond Park School, we were delighted to see our future parents' intense interest in our project and, specifically, the IB programme. More than 70 people were in attendance.
This was the first of a series of events that will be organised before our opening in September 2019
If you were unable to attend and would like to find out more about the event and the IB programme, watch the following video with the presentation.