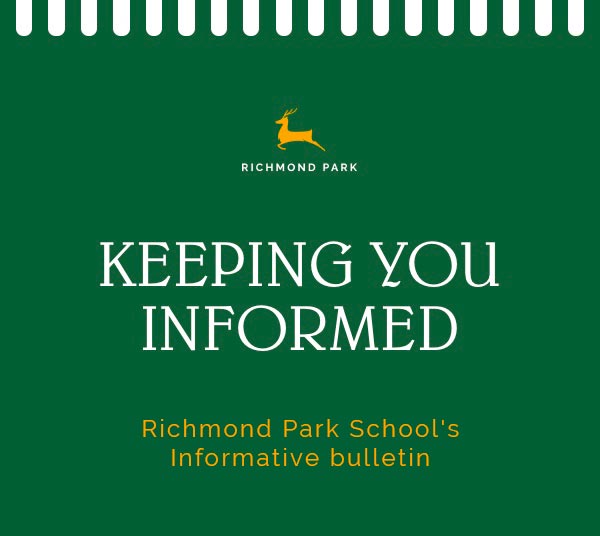 REFLECTIONS
Our Director of Education, Jim Shallcross, shares some of his thoughts on education:

EMPATHY AWARENESS
We are already organising our next list of speakers, on topics relating to awareness for terms II and III. In the meantime, as we mentioned in our previous `Insight´, we strongly recommend you look at our suggestions for online safety on the Richmond Park NOS platform, If you have not signed up yet, please do so.
LATEST NEWS
Sustainability training and workshops
On Thursday 3 November, Anais Roossens, art educator and consultant of the `Agenda 2030´ and the sustainable development goals, led workshops for the different age groups and gave a talk to parents to inspire people to help make the change towards a sustainable future.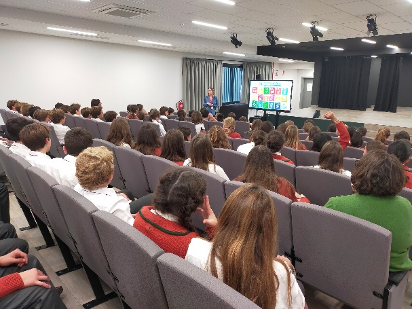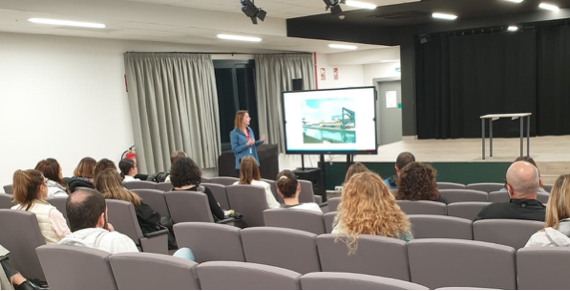 On Saturday 5 November, the Richmond Park School staff took part in professional development workshops. Our sustainability consultant led the first session and provided a detailed and fascinating update on developments and then focused on Goal 10 (reduce inequality within and among countries).
The teachers worked in groups creating ideas for new initiatives and projects. In the following session, the Early Years and Primary teachers worked on planning this term's sustainability project. The Director of Education, James Shallcross, offered a presentation on leadership to the secondary staff to help prepare them for future developments in the secondary school leadership structure.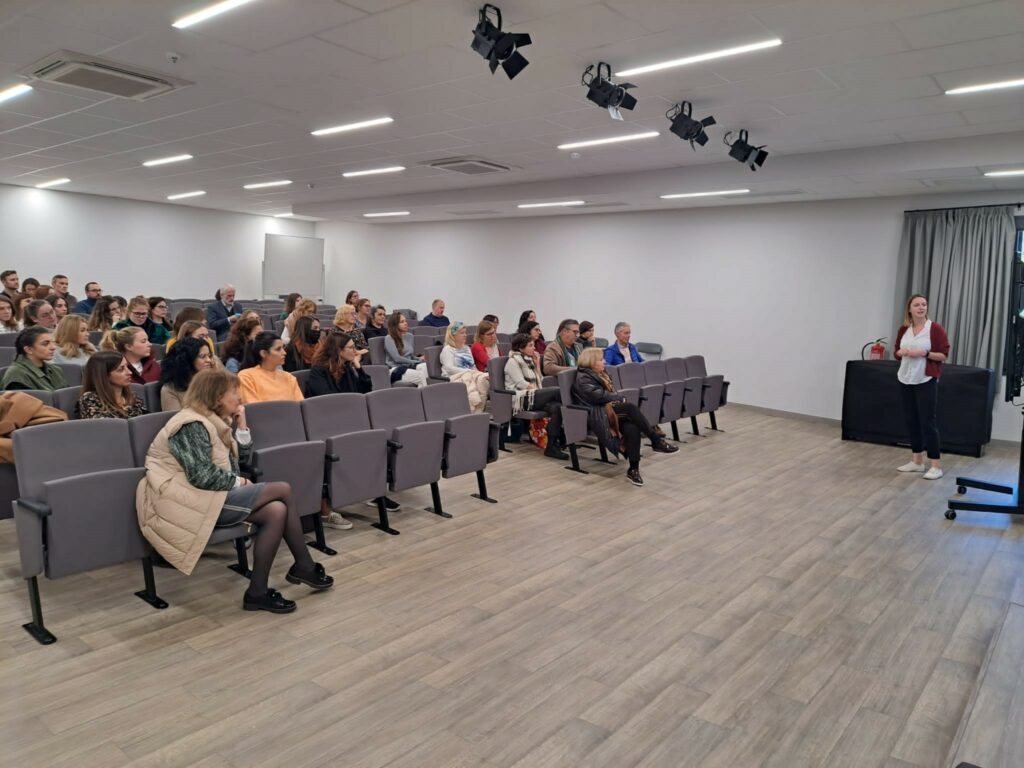 Trophies
Term 1 has been very successful for students in secondary. A number of selected students in Year 6, 7 and 8 competed in the local Olympic event.
Students were involved in several individual and team events during the competition. Richmond had to compete against a number of local schools to win both athletic events and team sports. Richmond finished by claiming first and second in the relay finals, a remarkable achievement! Students also finished first and second for javelin as well as third in the 400m and long jump.
The team sports brought more success, the school won all four team sports, big ball, tag-rugby, korfball and dodgeball. This further demonstrated the school's rapid progress in a wide range of sports.
We congratulate all students, parents and staff involved in supporting the success of the school community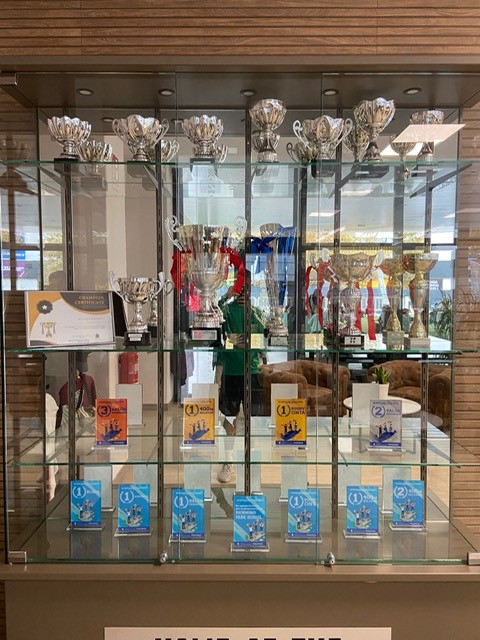 IB
Mr Bird (Head of KS3 and 4) has successfully completed the intensive IB Head of school introductory online workshop on behalf of Richmond Park School.
This was a compulsory four-week programme throughout October 2022 involving research, study, assignment and assessment in collaboration with a number of colleagues from centres around the world, all fully accredited by IB.
Successful completion of this course means that we can now progress to the next stages of our application for candidacy to become a successful IB centre ready for the start of our Sixth Form in the near future. We are now ahead of schedule in terms of the IB timeline for application.
Mr Bird learnt a great deal during this intensive programme and looks forward to sharing the work and findings with members of the school community.
History is made!
Spain is proclaimed world champion in polo. And some of our pupils were there!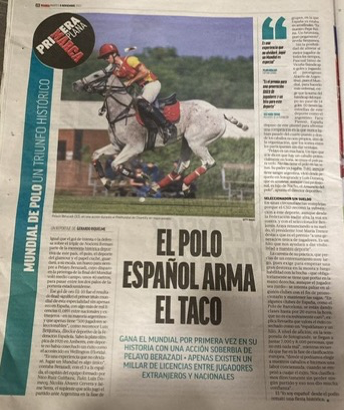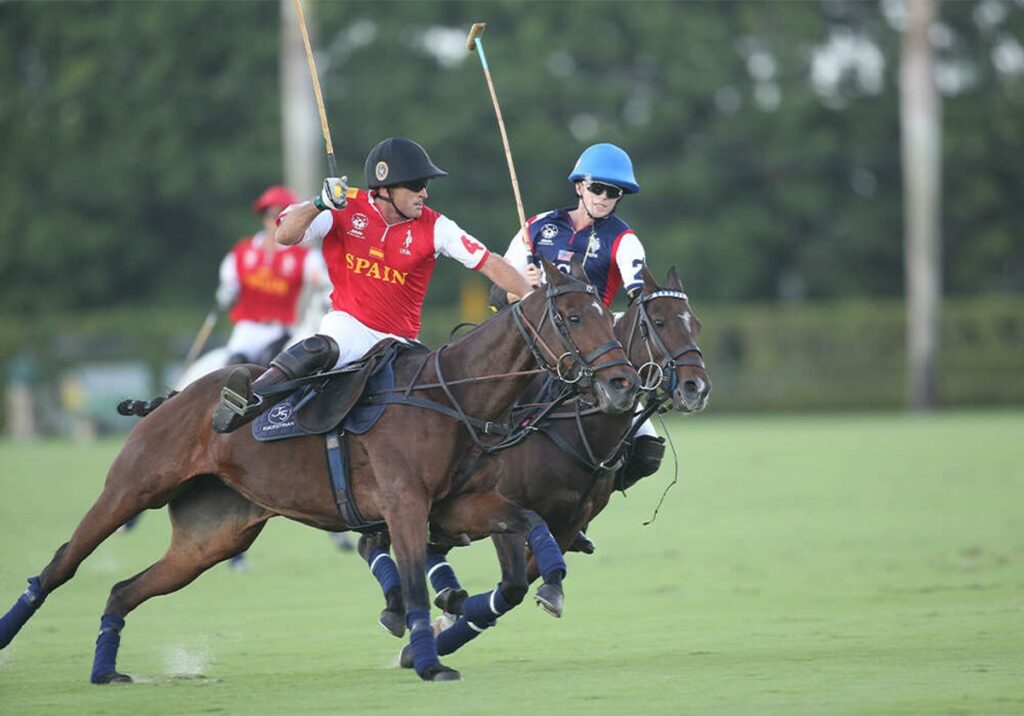 In the gap between the two semi-finals and on the same pitch, two of our pupils, José Luis S. and Alejandro S. had the opportunity to play RODA POLO in an exhibition tournament. Javier T., one of the key promotors of this sport, has named the S. brothers sports ambassadors as he considers them to be two of the finest players in the country.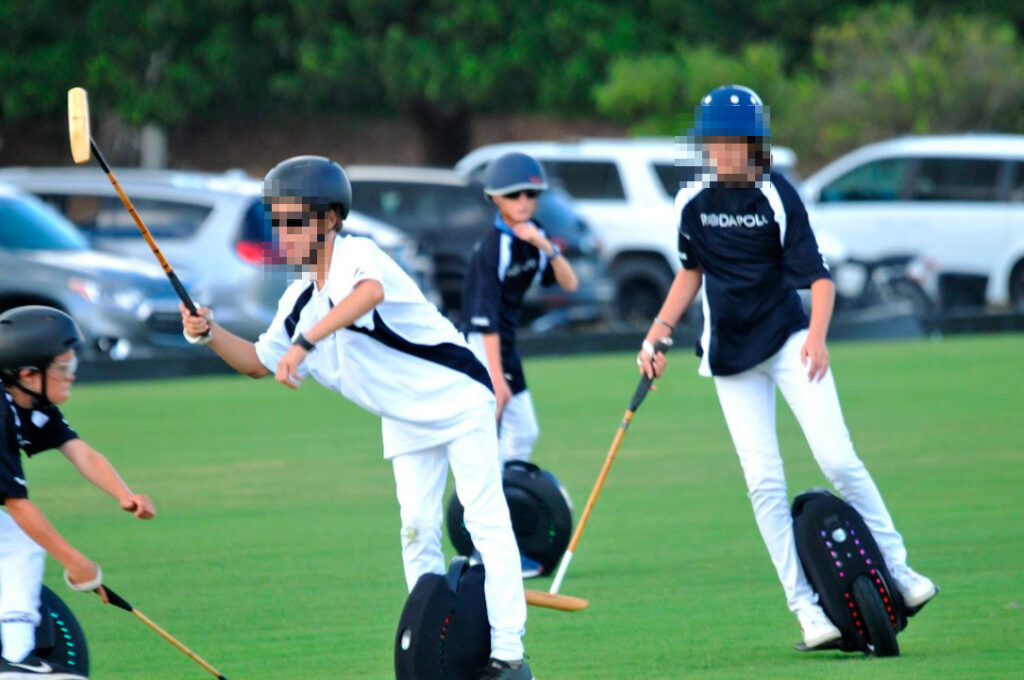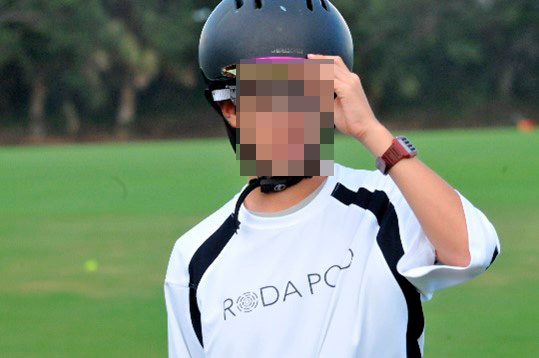 Kitchen staff training
This recent training for our kitchen and auxiliary staff on `Manipulación de Alimentos e Higiene Alimentaria´ was focused on health and safety, acrylamides, allergies, and formal record keeping.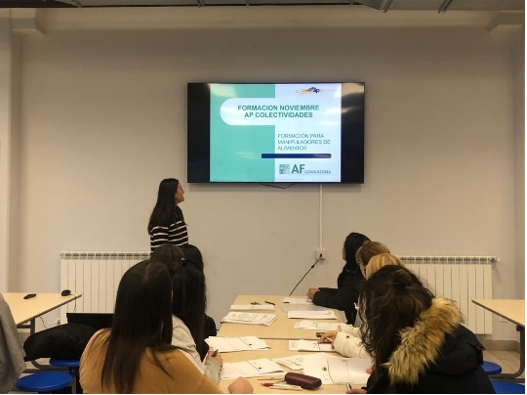 SIMO

On Wednesday 23 November our CEO Juan Pedro Gonzalez, and our Director of Strategic Development, Rebecca Puszti, went to visit SIMO Education at IFEMA, an international exhibition of educational technology and innovation.
The focus of this year´s event was the development from the digital classroom to the metaverse, which invited you to travel to the future of education. SIMO Education brings together leading brands in technology, publishing groups for the digital world, technology distributors and management platforms, all focused on educational content. It is crucial that our school remains at the forefront of digital and technological developments to be a leading entity in this important area and shows the way to our future classroom.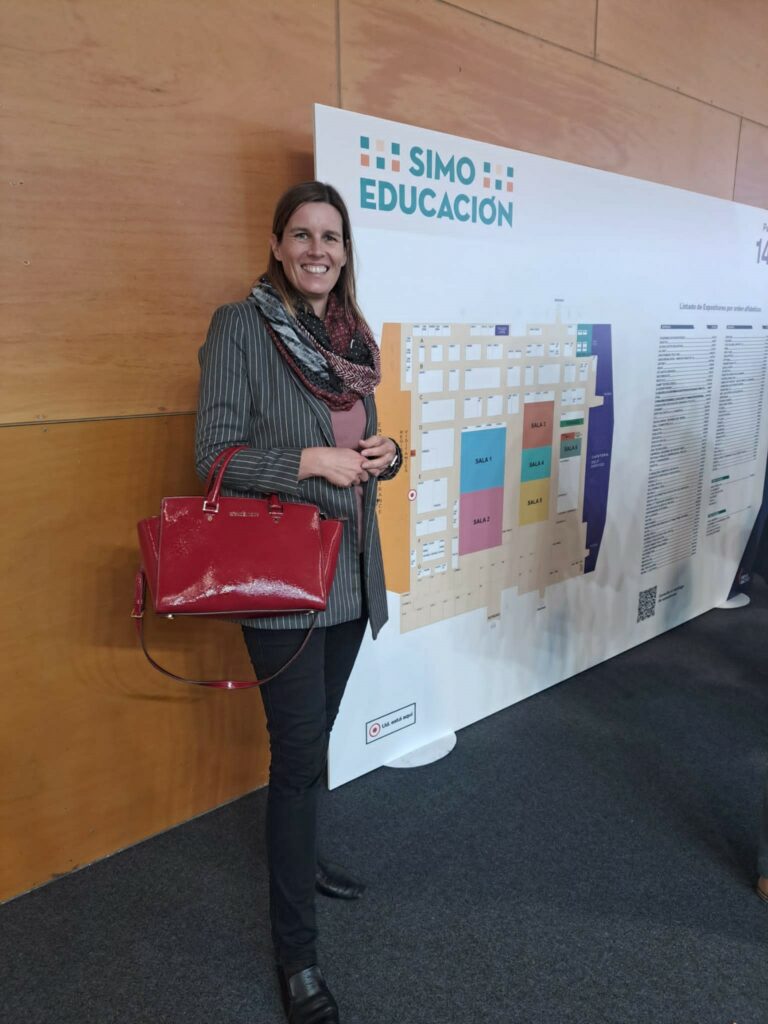 Book fair
On Wednesday 23 November, Richmond Park School hosted an ESPABOOKS bookfair. Hundreds of books for all ages could be purchased. There was certainly something to inspire and suit all our students!
Parents were invited to browse and buy with their children, and it was an excellent occasion to start some Christmas shopping! Families were also able to enjoy a hot drink with home-made biscuits, curtesy of our Year 9 students at our 'food stall'.
Overall, it was a very successful and enjoyable day for everyone.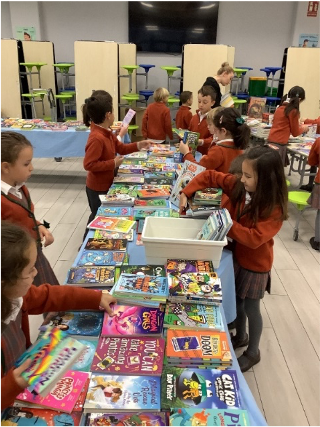 Nursery & Reception visit Fundación A la Par

EYFS have enjoyed going on their first excursions of the year!
The children in Nursery visited the garden at A La Par. They learnt about the different types of plants that grow there and even planted their own.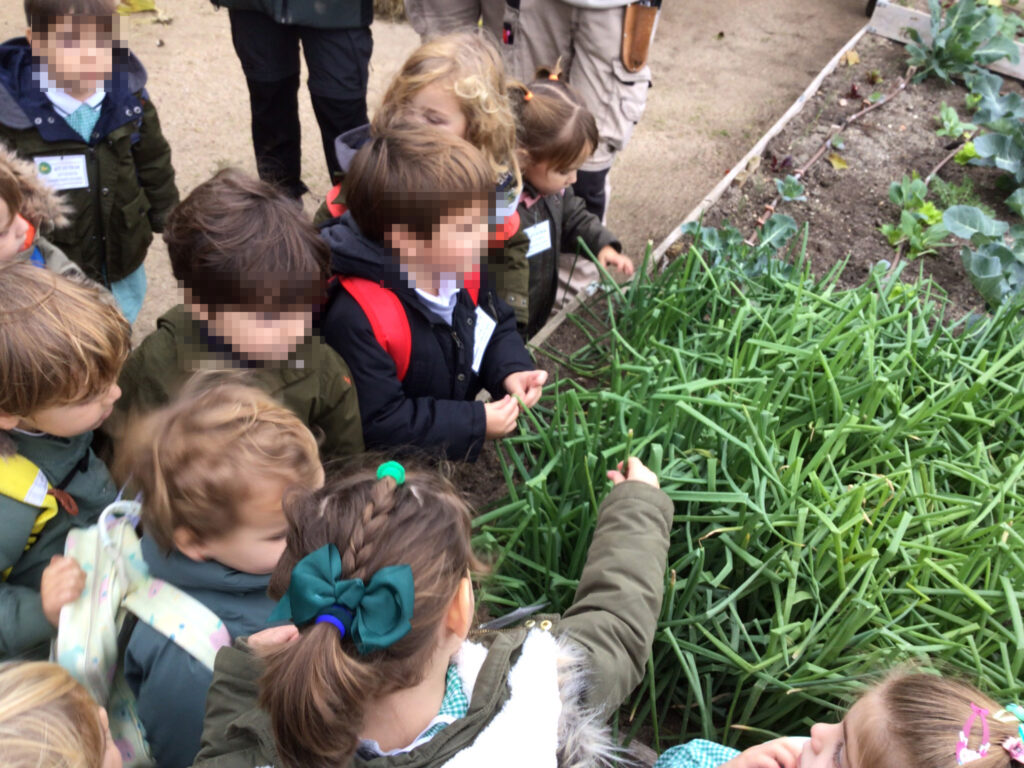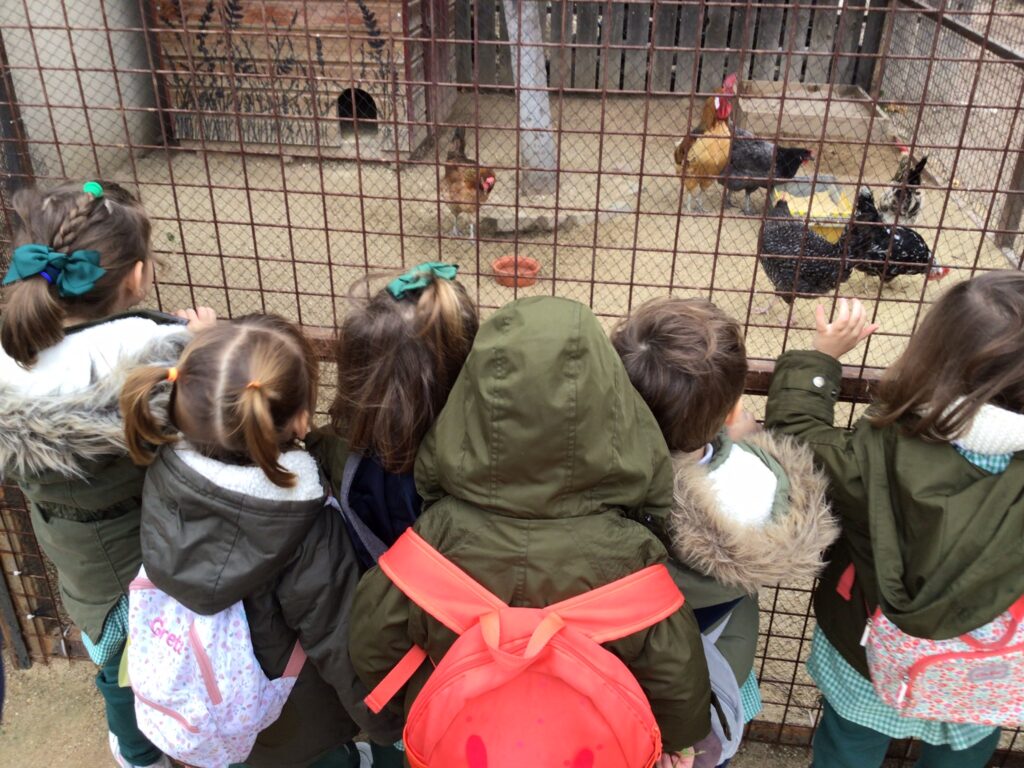 Years 3 and 4 Saturday football training

On Saturday 26 November children participated in an official football training session. This involved several children from Year 3 and Year 4, who were getting ready to compete in more football matches.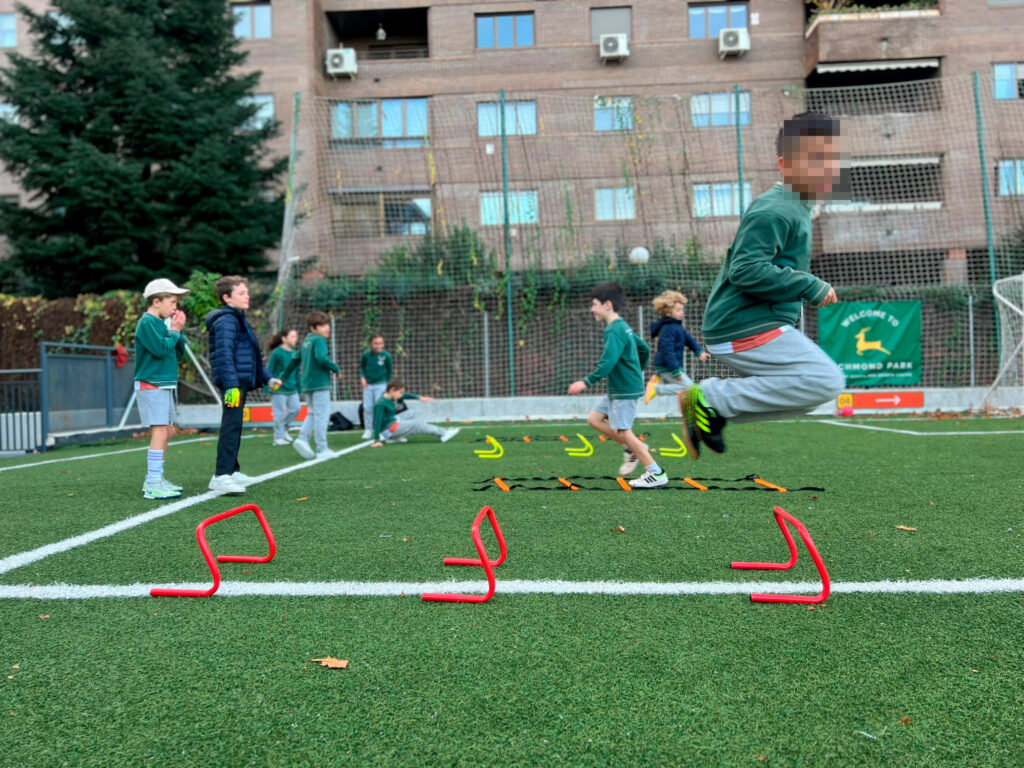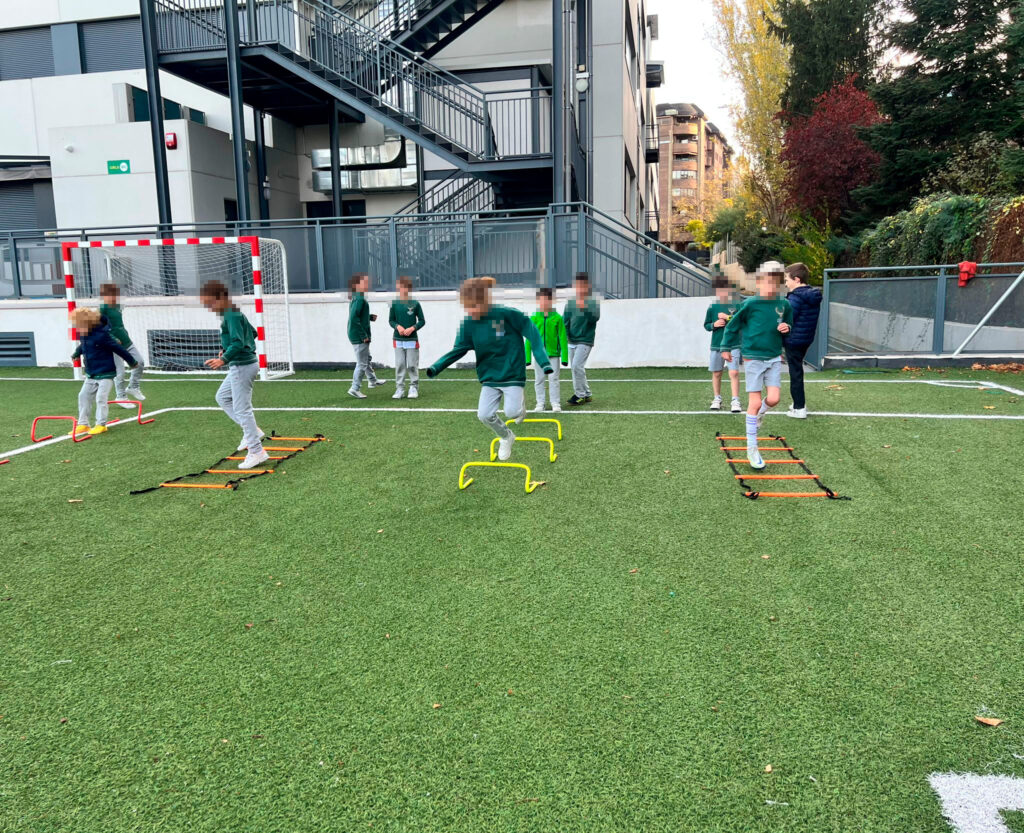 During the session, the children worked on a variety of different football elements. These included fundamental movement patterns with and without a ball, technical football skills development such as passing and receiving, one to one and shooting as well as psychological drills that focused on the decision-making process when playing as an attacker or as a defender. The session finished off with a game in which the children focused on the specific positional demands in football, for example where a defender should stand and move to.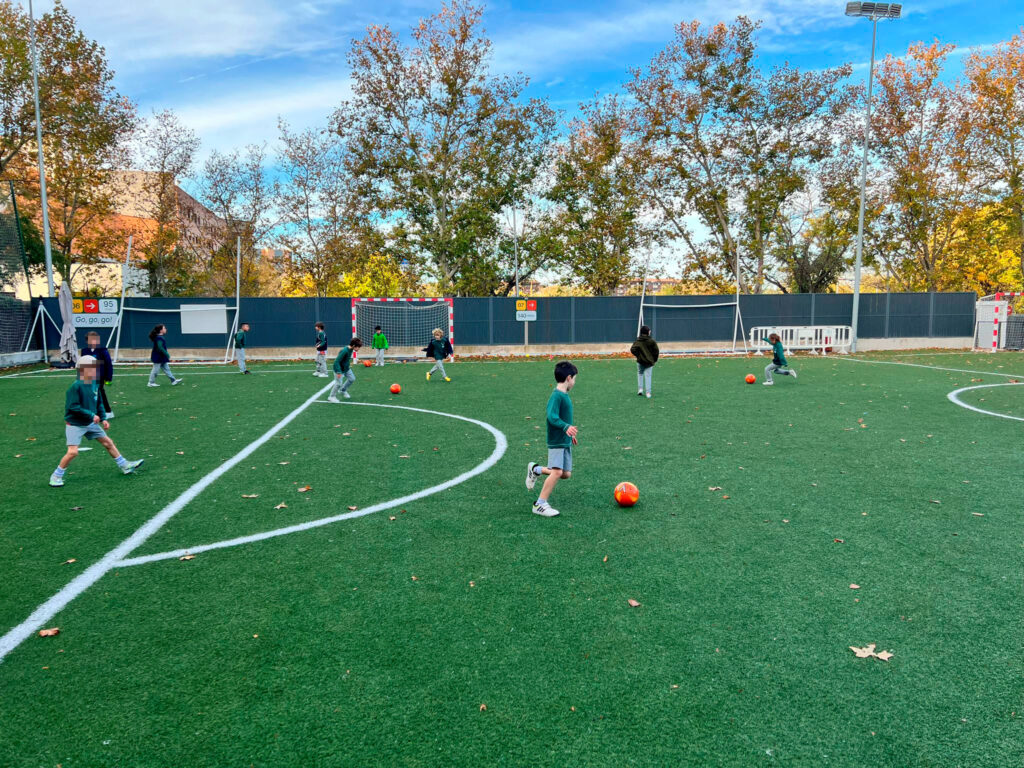 The morning was very succesful. and the children seemed to thoroughly enjoy themselves.
Reception visit the theatre to see `Peter Pan'
Reception went on a trip to the theatre to watch a performance of 'Peter Pan.' They enjoyed singing along and dancing to all of the songs in the show.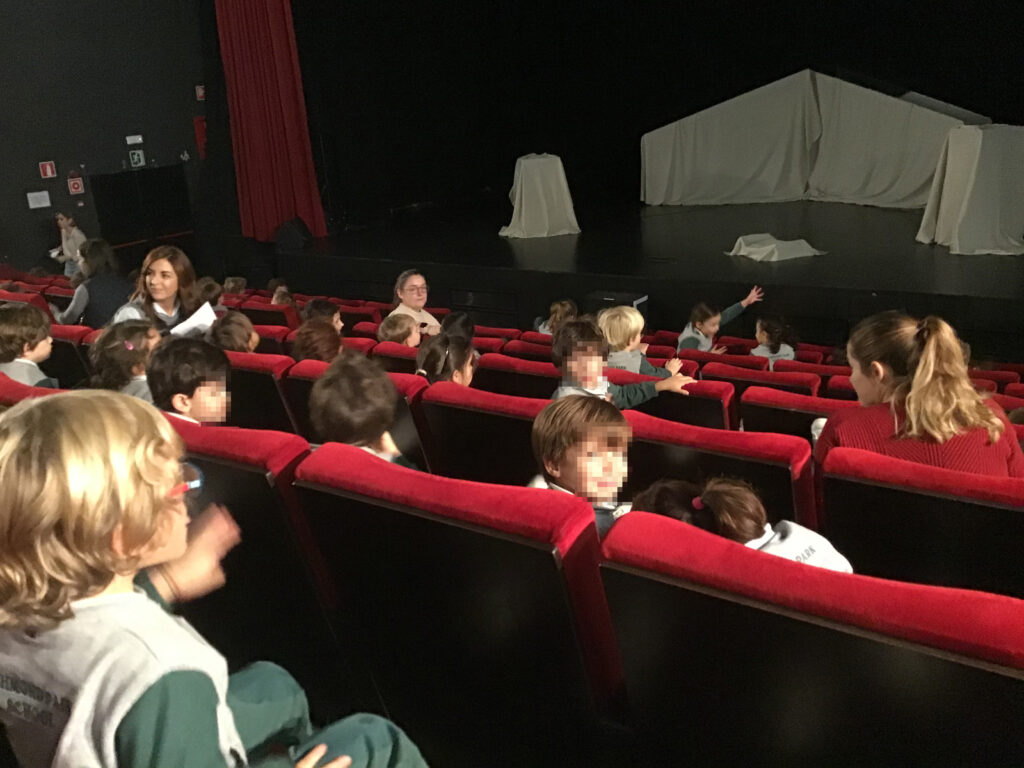 Yr 9 parents presentation of IGCSEs
Alejandra and Luis in Year 10 gave presentations to our Year 9 parents about the importance of the options' process. They spoke confidently and made sure that parents were able to understand the need to make informed choices based on enthusiasm and interest in where the subject will lead moving forward. This was the first in a series of meetings for our Year 9 parents prior to the students making their option choices in the spring term.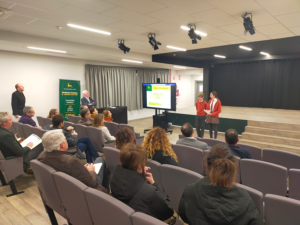 Richmond Park School's Houses score chart

WEB SECTION "SHOP"
Richmond Park School's merchandising
We invite you to visit our website's section "SHOP" where you will be able to see all the merchandise with our Houses' logos. This is an excellent occasion to start Christmas shopping early!
We have T-shirts, jumpers, sports bags, …. We hope you like them. Choose yours!
https://richmondpark.school/shop/categoria-producto/houses/