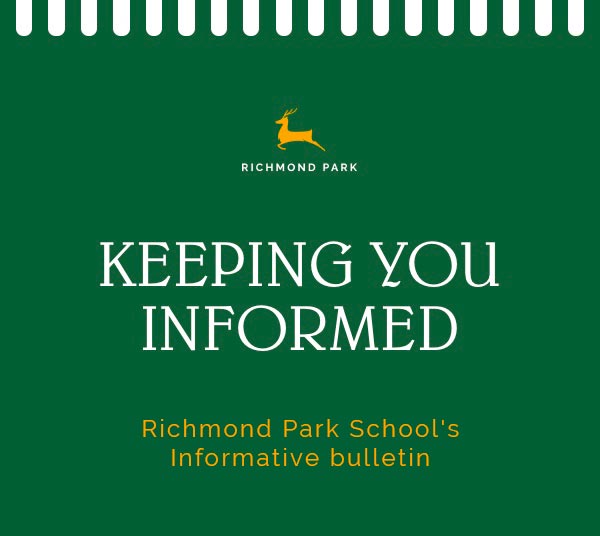 REFLECTIONS
Our Director of Education, Jim Shallcross, shares some of his thoughts on education: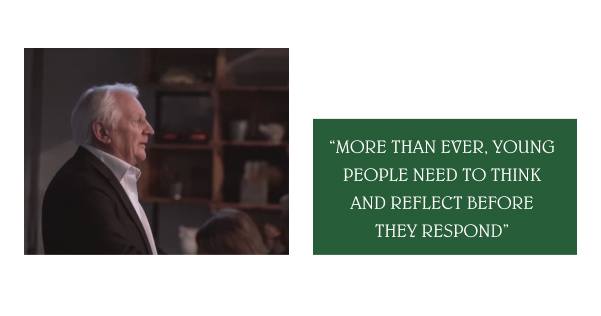 EMPATHY AWARENESS
We are already organising our next list of speakers for term II: one related to the importance that sleeping well has in the child's performance and a second talk about neurological development in the context of education ("Neurodesarrollo y neurociencia de la educación") with the aim of improving communication with our children.
Richmond Park School promotes safe online usage. Consequently, and to ensure consistency of practice at school and at home, we purchased membership of 'National Online safety (NOS)´, one of the most important online safety platforms in the UK, with the possibility for parents to sign up and receive valuable and necessary information regarding topics such as cyber bullying, screen time suggestions, parental controls and age-appropriate technology usage for each year group. Signing up you will have access to online courses, explanatory videos, guides, and monthly updates, besides information the school can provide directly to our parents community.
LATEST NEWS
Year 4 football tournament
On Tuesday 29 November children from Year 4 attended a World Cup football tournament at St George´s School. The tournament was a 6-a-side football event in which children from several school were invited to participate.
Richmond Park School entered two teams into the competition. Each team was given a world cup nation, in the case of Richmond Park School they were Cameroon (Richmond Park A) and Brazil (Richmond Park B).
During the groups stages of the tournament, both teams played extremely well with both managing victories. Each team played three group games with Richmond Park B finishing second in their group and Richmond Park A finishing third in theirs. Richmond Park B automatically qualified for the quarter final due to their position and Richmond Park A managed to qualify as one of the best third placed teams.
In the quarter finals, Richmond Park A played against Holy Mary A. It was an excellent game with a dramatic golden goal in extra time leading to a Richmond Park A win. Richmond Park B played their quarter final against St. George´s B. The was an equally exciting game which Richmond Park B managed to win on penalties.
In the semi-finals, Richmond Park A played against Runnymede. The game was close with an excellent level of skill and determination. In the end, Runnymede won 2-1. The other game had Richmond Park B against St. George´s A. Richmond Park managed to get into a lead with a great individual goal, However, as St. George´s equalised, the game went to penalties and eventually St. George´s A won. This meant that both Richmond Park School teams played for the third place position. In the end, Richmond Park B won and collected the bronze medals.
The final was played between Runnymede and St. George´s A with the eventual winners being Runnymede.
We should like to thank St. George School for hosting the event and to every other school which was involved, as well as all the children who participated.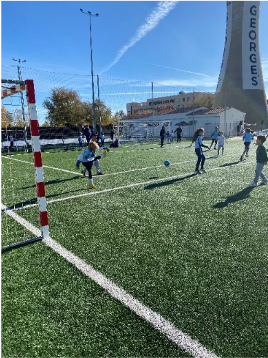 Years 6 – 9 rugby tournament
On Thursday 1 and Friday 2 December 2022 Richmond Park School was invited to participate in a Madrid schools rugby tournament hosted by Holy Mary Catholic School.
The girls team competed against Aravaca, St. George's, Holy Mary and British Council School, and after some very close matches in the qualifying stages, the girls made it through to the semi-finals and were able to come away with third place.
The boys team competed against Holy Mary, St. George's, Dallington and Montessori School. The scores didn't always reflect the effort and skill that was displayed in the matches, and the boys were narrowly beaten in the final qualifying game.
Mr Goodey and Miss Dartnell are exceptionally proud of both the boys´ and the girls' team for their excellent determination, resilience and talent. We look forward to more fixtures with the rugby teams in the future.
Following the Y8 and Y9 tournament on Thursday, we also attended the Y6 and 7 tournament on Friday 2 December. It was wonderful to see the children play so well, and it was clear that they trusted each other and were able to work together like a well-oiled machine. In the first two matches against St. George's and Holy Mary, we competed well and secured a solid win in both games. The final qualifying match against Dallington ended 8-7 to Dallington. Thankfully, the previous two results meant we qualified for the semi-finals. The team faced Aravaca and put in an excellent performance to win the game, 6-4. We then had to play Dallington again in the final. It was definitely the most exciting game of the day, and the score could have gone either way. Every time Richmond scored, Dallington scored immediately afterwards. The match ended 4-4 and went into extra time. The children were so determined to get the win and played to their strengths and after a tense 3 minutes, they scored the try we needed, leaving the final score 5-4 to Richmond.
The Y6 and 7 team came first in the tournament, and Mr Brougham and Miss Dartnell cannot wait to take the children to more rugby tournaments next year.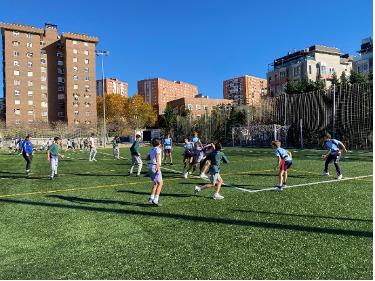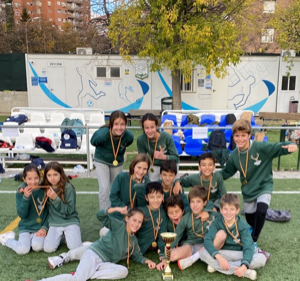 Blended learning event
As part of our commitment and journey towards becoming Microsoft Showcase School, Ms Ingleson was fortunate enough to be given the opportunity to attend an event and represent not just Richmond Park School, but all schools across Madrid, at a Microsoft education event. This event was organised by Microsoft Global headquarters and brought together many sectors involved in Microsoft, both in business and education, in one place. It allowed us to share, present and network new ideas within a Spanish setting, which is crucial for us being based in Spain. It was inspiring to meet the Spanish lead for Microsoft Education and we are sure this will be a very exciting partnership, between Richmond Park School and Microsoft Spain.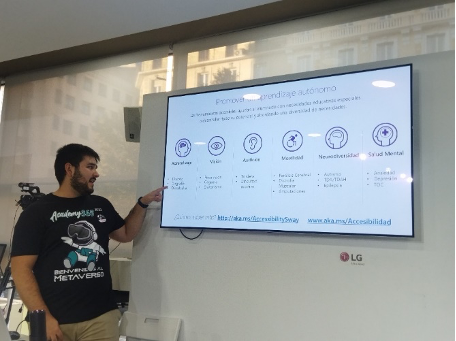 Concurso de felicitaciones navideñas Moraleja Green
Richmond Park School Years 4 & 5 pupils were invited once more to this event. This year two of our students, Gabriela G and Federica S, were winners! Congratulations!
Christmas events
This year's Student Council representatives had a working lunch with the school's management to present their ideas for end of term I events and Christmas market: games, raffles, face painting, bake sale, …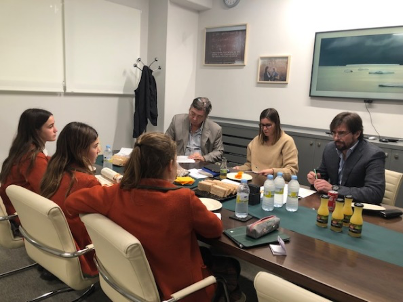 Christmas carols performances
During the last weeks of December, RPS was full of music, colour and performances throughout various events. It all started with EYFS singing and dancing Christmas songs while wearing colourful costumes. They were followed by Years 1 and 2 with their amazing Nativity that made their parents travel around the world for a while.
Years 3, 4, 5 and 6 prepared and shared with their parents a collection of Christmas songs in two vibrant performances. KS3 showed off all their skills in a talent show. The finalists performed for the other students in a stunning assembly. It was definitely a very busy and fun season!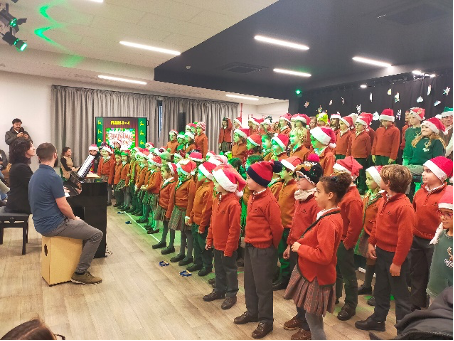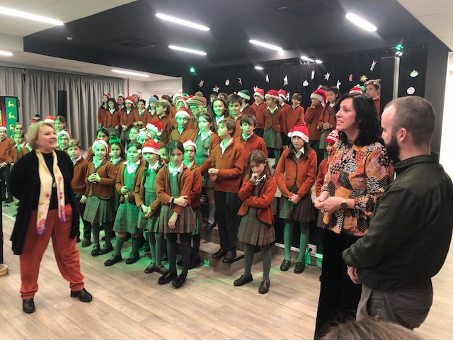 Santa's visit
On Tuesday 20 December we received a visit from Santa and his favourite elf, Shiny Appletree. All the children were delighted, showing him their wishlists for this Christmas!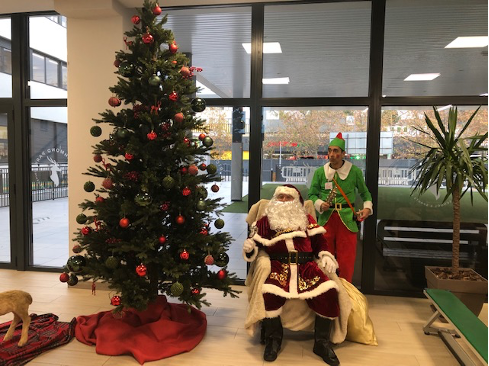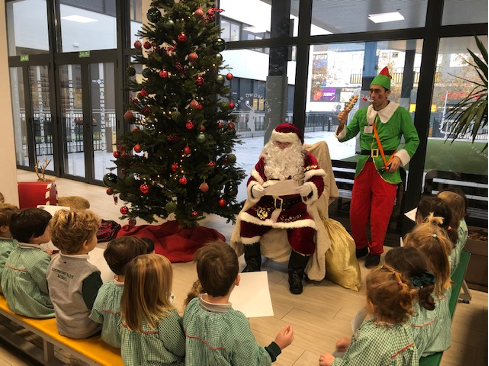 KS3 & 4 Talent show
This term secondary students have had the opportunity to take part in the house talent show. This was an opportunity for our student body to demonstrate their specific skills and build an appreciation for the magnificent range of talents that we collectively have in school. The students were able to take part through auditions, voting for a student choice winner and by enjoying the winners' showcase finale on Tuesday 20 December in the Richmond Park Performance Centre. This was a celebration of the performing arts with acts ranging from singing to guitar to animation to rhythmic cups! The house points helped everyone to feel part of the performance and proud of the members of their houses. A wonderful community building event. Well done to everyone involved.
Christmas market
We ended our first term with a Year 9 pupils Christmas Market 2022, led by the Student Council and with the participation of many KS3 students. 

The Student Council were diligent and very effective in the organisation of this market, and at the end of the event, a school's Christmas raffle was held, and the prize was won by one of our families.

Many thanks for everyone's effort and for their extremely incredible positive support.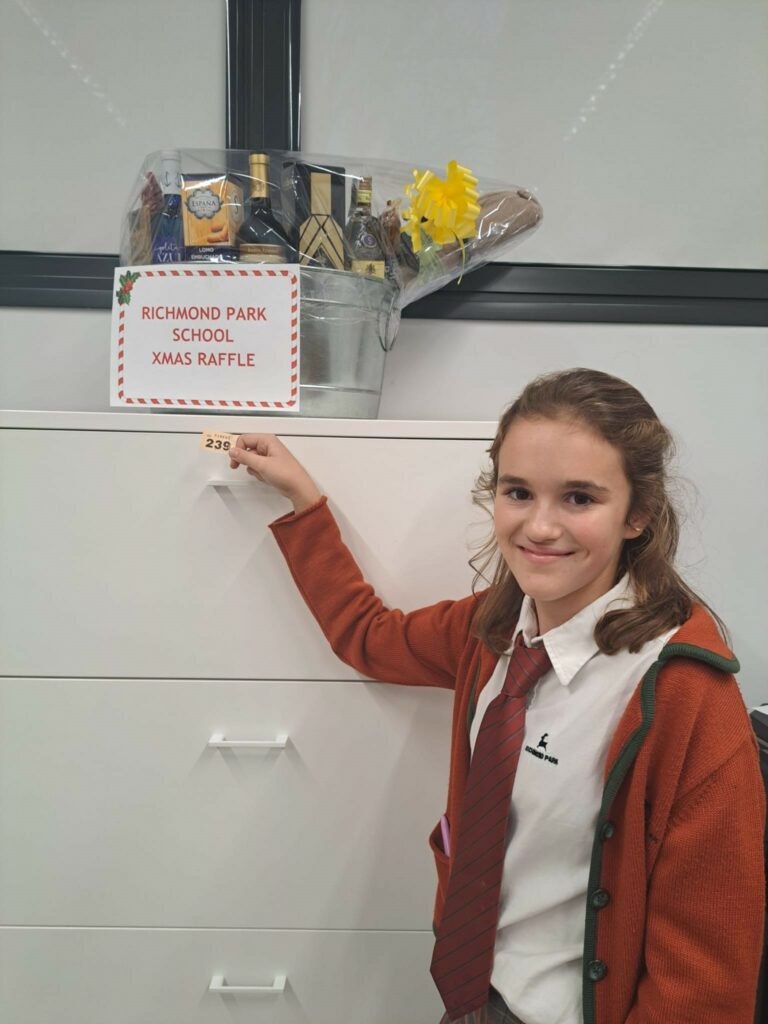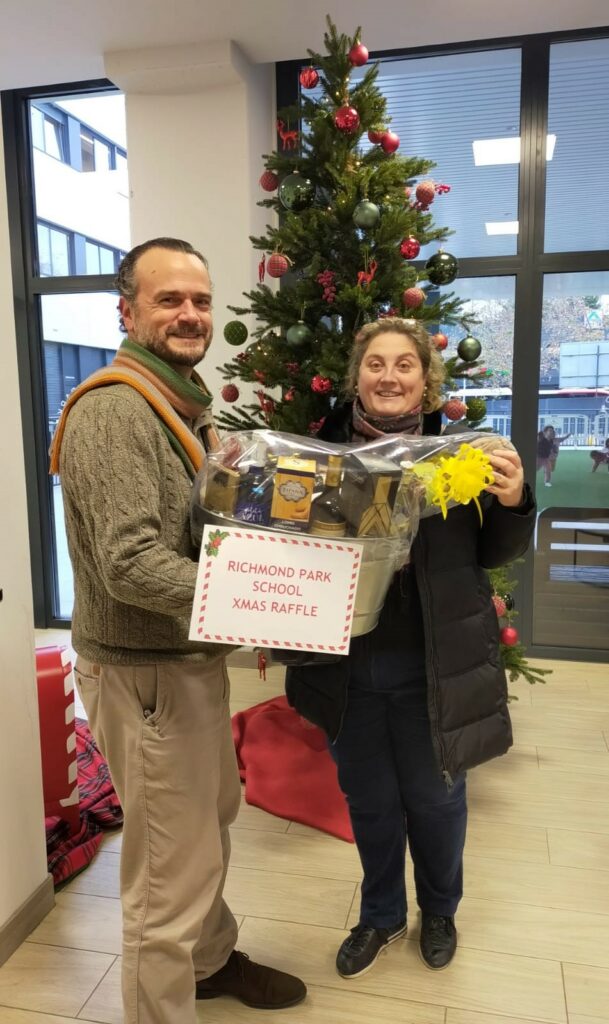 Richmond Park School's Houses score chart

WEB SECTION "SHOP"
Richmond Park School's merchandising
We invite you to visit our website's section "SHOP" where you will be able to see all the merchandise with our Houses' logos. This is an excellent occasion to continue Christmas shopping!
We have T-shirts, jumpers, sports bags, …. We hope you like them. Choose yours!
https://richmondpark.school/shop/categoria-producto/houses/