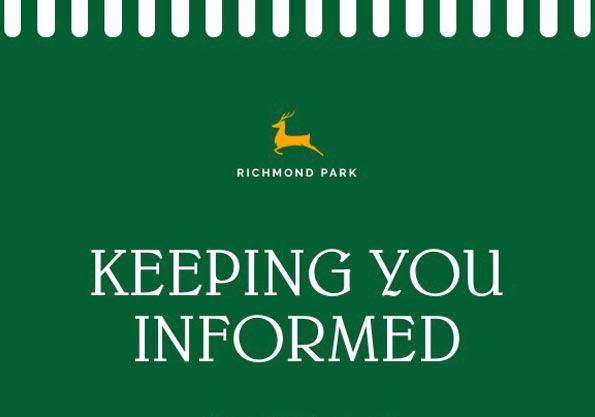 REFLECTIONS
Our Director of Education, Jim Shallcross, shares some of his thoughts on education: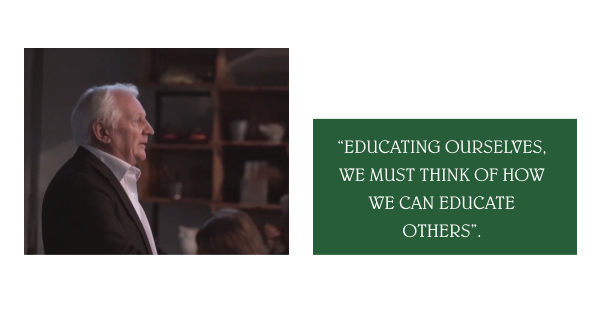 EMPATHY AWARENESS
Our parents´ association, RPS Families, as part of this year's awareness programme, is organising an online talk by Celia Tejealas titled "Ayudar a tus hijos/as de forma efectiva y aprender lo que no ayuda", to help children in their education and evolution.
We are very pleased with these initiatives and collaborations and hope to do more in the near future.
LATEST NEWS
Educación Vial for KS3/4
On Friday 28 April 2023, our Year 7 students travelled to the police campus at Aluche to take part in an exciting road safety workshop led by two highly experienced police officers. This was an action-packed morning full of practical experiences, fun, laughter and moments shared.
Everyone came away full of enthusiasm and excitement about travelling safely by bicycle and using the appropriate road safety strategies at all times. The beautiful setting in Aluche ensured that all students made the most of the opportunities ahead of them when cycling. The students who participated will receive a certificate from the police officers for their records of achievement.
Well done to everyone involved.
Swimming gala
For this year's swimming gala, we decorated the pool to welcome all participants in order to maintain a fun atmosphere during the inaugural competition.
In each lane, students represented their respective houses and displayed the swimming strokes taught in their classes. Students were able to compete for first, second, third and fourth positions. This contributed towards deciding the winner of the swimming cup and thus, further house points were accrued for each house.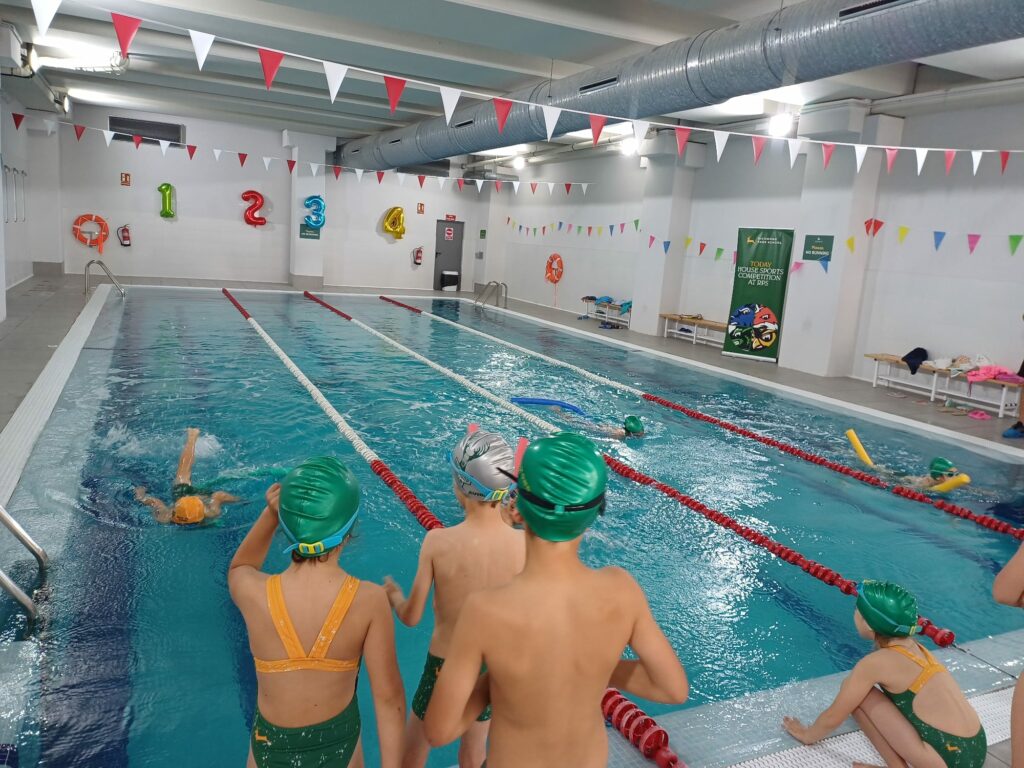 Nursery trip to Insect Park
The Nursery classes had such an exciting day at the Insect Park in El Escorial!! The students were very interested in all the amazing displays in the museum and the beautiful outdoor environment. At the end of our tour, the children had the opportunity to hold, smell and listen to different minibeasts. It was a lot of fun!!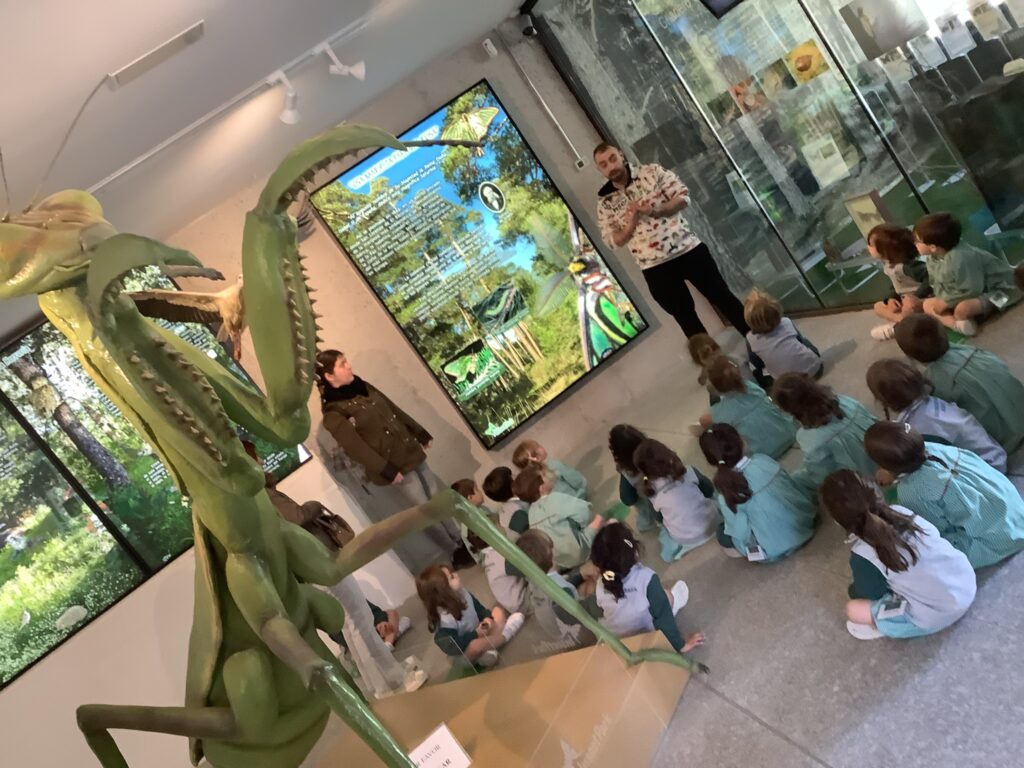 Year 5 trip to Alcalá de Henares
Year 5 pupils visited the birthplace of Miguel de Cervantes, the focus of this term's study. They saw the most emblematic sites linked to his life and work, including the reconstruction of the family home. All the pupils loved the experience.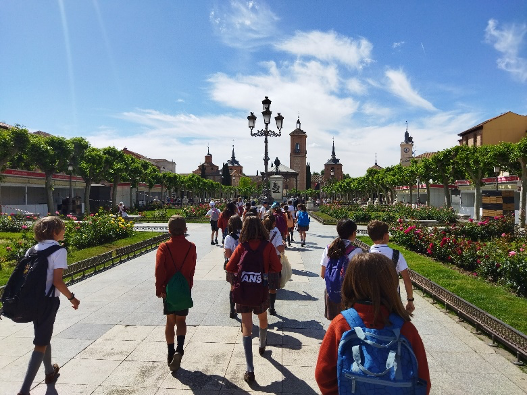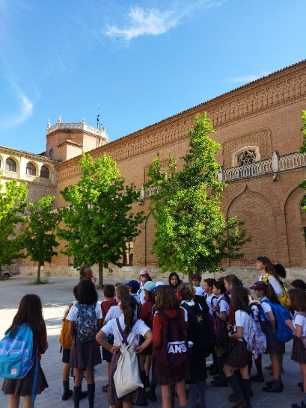 Mathematics competition
On Saturday 22 April 2023, a number of our students in Years 7 to 9 attended the prestigious mathematics challenge at the facultad de ciencias matematicas at Madrid University.
The students sat assessments in the seminar rooms, joined by other gifted young mathematicians from across the region, having previously sat entrance exams here at school in order to gain a place. It was a joyous occasion for all involved with many lessons learnt and experiences shared. It was impressive to meet so many professors from the mathematics faculty.
San Isidro celebration
On Friday 12 May we celebrated 'San Isidro´ at RPS. The school was filled by `chulapos´ who, during breaktime, showed theirs skills dancing 'chotis´. As well, the assembly was dedicated to the patron of Madrid as the pupils could learn more about this traditional festival.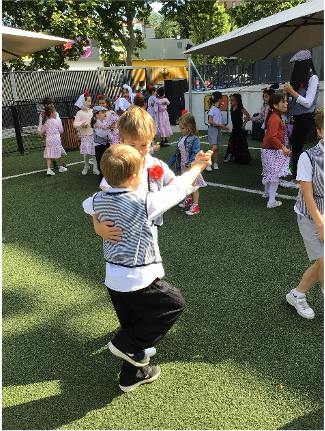 Photovoltaic installations
This month students from Year 7 and 9 visited the photovoltaic energy installations on the roof at Richmond Park School accompanied by Ms Dodds, World Studies teacher. Mr Gonzalez and Mr Calleja conducted a tour of the installation. This included an explanation of the function of the system and the students were allowed a quick question time and a general discussion of the importance of the programme.
This fieldwork activity was a welcomed addition to the students' school curriculum especially for world studies and science. In the near future both Year 8 and Year 10 will also be given the opportunity. Y10 IGCSE students in particular will benefit from this worthwhile initiative.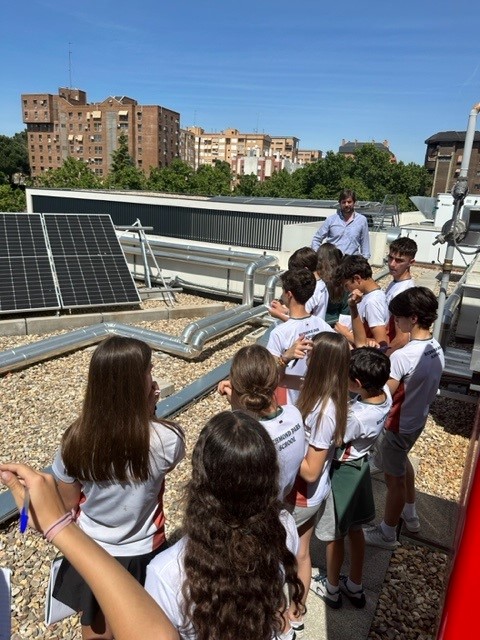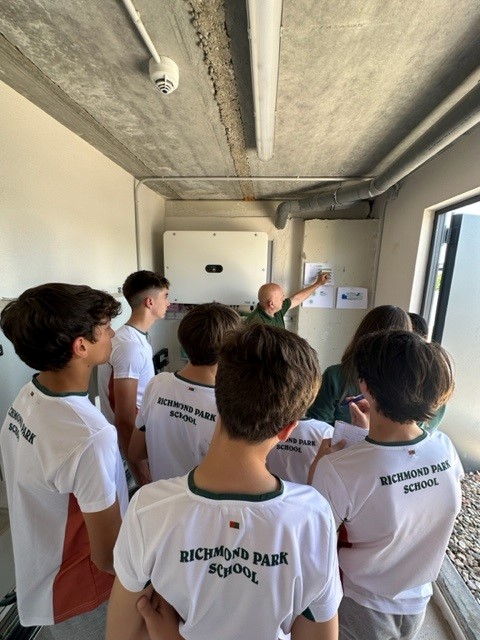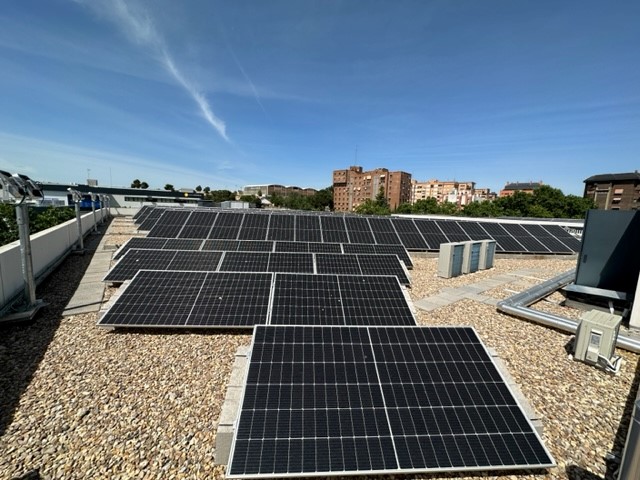 Year 3 visit to Fábrica de Chocolates
As part of their current learning about the process of chocolate production, on Monday 8 May Year 3 enjoyed an interesting trip to an antique chocolate factory `Fábrica de Chocolates Herranz´ in Segovia. The children learned about where chocolate comes from and how it is made. They also saw the different machinery that is used to produce chocolate and were lucky enough to taste different types of chocolate.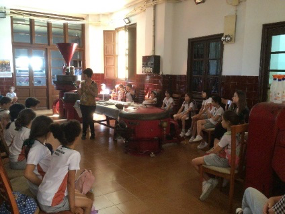 Year 2 trip to A la Par
As part of their ongoing studies about 'plants', Year 2 visited the Huerta at A la Par. The children were able to see first-hand how plants grow and learnt about different vegetables and herbs and what they need to survive. As part of the trip, the children also got to plant a lettuce and take it home to grow.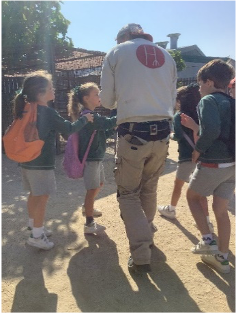 KS3 Swimming clinic
On Friday 12 May we hosted a swimming clinic for students in Year 7 and Year 8.
Year 8 competed against Holy Mary in a range of swimming events, which included, a collection task, water polo and relay races. The events were focused on participation, but also some competition. The students from both schools participated and competed very well. The atmosphere between both schools was really supportive and it was great to see so many students having success in the pool.
Year 7 competed against King College in a range of swimming events, which included, a collection task, water polo and relay races. The events were really competitive and all students managed to achieve success throughout the morning in different types of event. The Year 7 students were particularly strong in water polo. Each of the Year 7 teams were able to beat King's in water polo and which really pleasing to see.
A huge thank you to all involved. It was great to partner with Holy Mary and Kings to create such a wonderful day of swimming.
Music open lesson
As part of the Opera Kids' project, Year 7 invited their parents to participate in a music open lesson. The students had the chance to share their learning about opera including its history, characteristics and structure. The students also showed them how to prepare the body and warm their voices up to develop their opera singing technique. They explained the story of `The Marriage of Figaro´ by Mozart and taught the parents to sing and dance to an aria from the opera. Finally, they shared some creative group work from their class music topic on folk music in a short performance.
Thank you to all the parents for taking part in some challenging and fun activities as part of our lesson! Working together in this way was a great experience for all of us.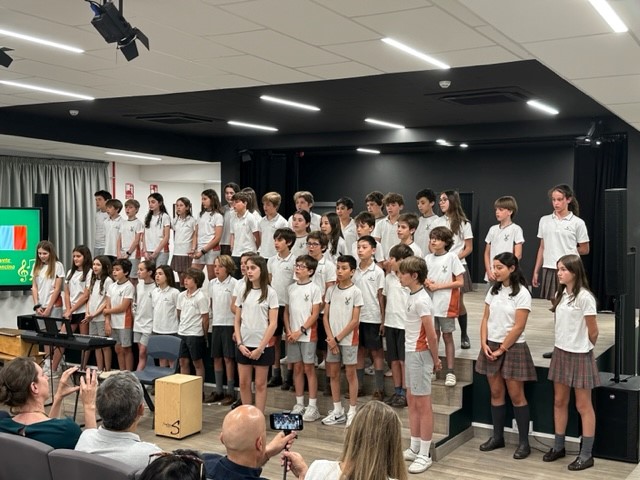 Bookfair
We are thrilled to inform you that Richmond Park School hosted a highly successful book fair on Friday, 19 May.
Our book fair was a wonderful opportunity for our students to explore a wide range of books, discover new authors, and develop a love for reading.
We had a comprehensive selection of books across various genres and age ranges, ensuring there was something for everyone. The event also featured engaging activities that added to the excitement and celebration of literature.
Our thanks you to all the parents, students, and staff members who joined us and contributed to the success of the book fair. Your support is truly appreciated!
We hope that this event has inspired our students to dive into the magical world of books and continue their reading adventures.
Stay tuned for more literary events and initiatives in the future!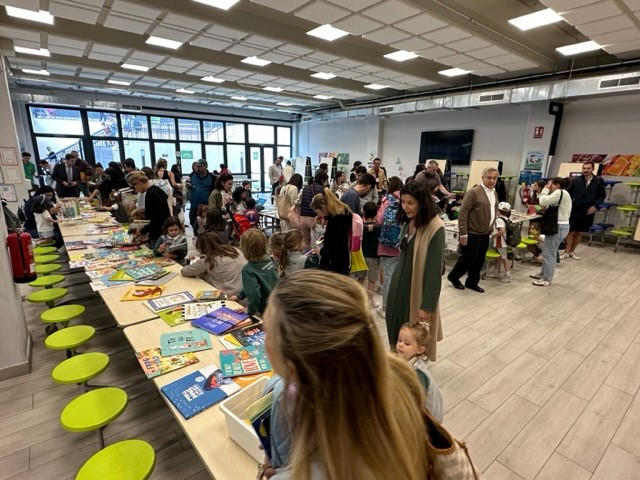 Yrs 8 & 9 concert
On Thursday 25 May, Years 8 and 9 and the secondary co-curricular groups performed in a concert. The audience enjoyed a range of music including West African drumming, blues, jazz and some well-known pop songs. The students performed vocally as well as on keyboards, ukuleles and drums. The concert showcased some examples of collaborative project work between art and music. The drumming was enhanced by the addition of the incredible masks that Year 8 had created in art. A video of animation work from art lessons was accompanied by the protest songs that year 9 had composed. It was a very enjoyable afternoon that demonstrated the wonderful musical talents and skills of our secondary students. Well done everyone!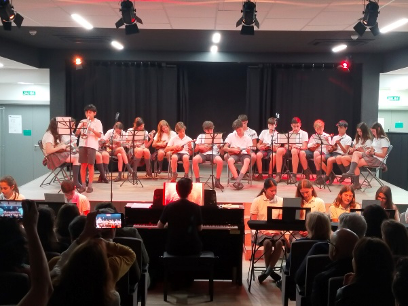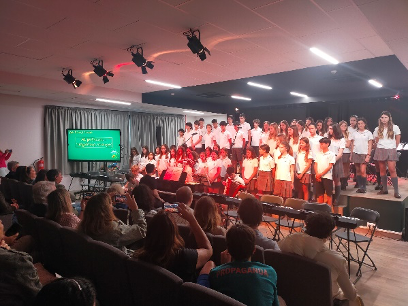 Bitterne Park School visit to RPS
On Thursday 25 May we welcomed students from Bitterne Park School. 39 students and 4 staff members came from England to experience Spanish culture and our way of life. We were able to host them for an afternoon of activities.
The students from Richmond Park School presented information about themselves, the school, life at school and in Spain. This was presented and received excellently from both sets of students.
Exchanges like these are vital for our students to learn more about British culture and meet English students. Lots of stories were shared and lots of practice speaking and listening to the language was completed.
We were then able to share some sports activities and it was fantastic to see the students also mixing teams and competing together. The atmosphere between all of the students was excellent and to finish, students were able to share contacts, which we hope will support create life-long friendships between the students.
We would like to thank Bitterne Park School for visiting our school and we hope in the future, one day we can visit you!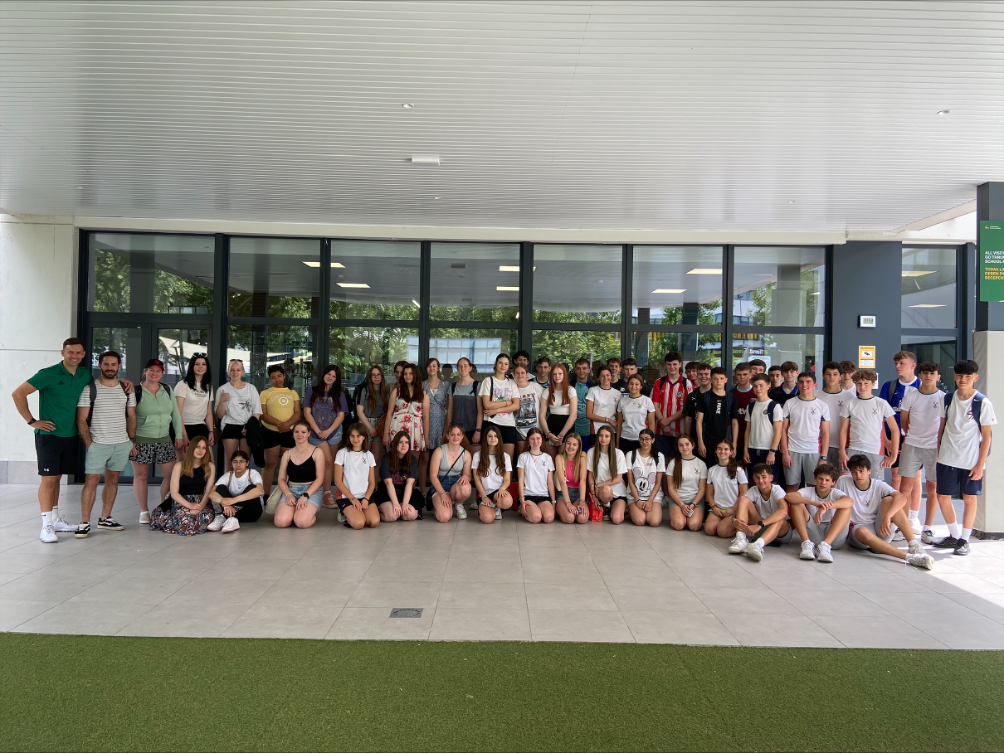 Football match against Colegio Loreto
On Saturday 27 May our Year 3 & 4 pupils played a friendly futsal match against Colegio Loreto. This was the first away weekend fixture for the futsal team.
The match started with Loreto taking control and an early two goal lead. After that, Richmond Park School settled down and started to perform in an outstanding level storming back to lead at half time 2-10. The second time continued in the same manner with Richmond Park School playing at a high level. The end the second half finished 3-16 with Richmond Park School winning the tie. From both teams, there was a phenomenal level of skill, teamwork and basic tactical understanding with several high calibre goals.
The P.E. department would like to thank everyone that made this match possible at Richmond Park School and Colegio Loreto as well as the parents that bought their children and gave an amazing level of support throughout the day.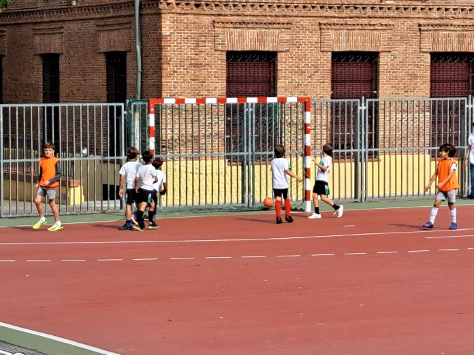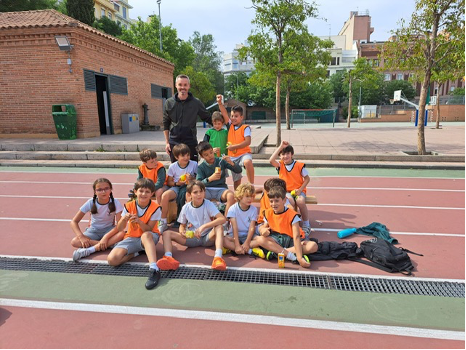 Richmond Park School's Houses score chart

WEB SECTION "SHOP"
Richmond Park School's merchandising
We invite you to visit our website's section "SHOP" where you will be able to see all the merchandise with our Houses' logos. This is an excellent occasion to start Summer shopping!
We have T-shirts, jumpers, sports bags, …. We hope you like them. Choose yours!
https://richmondpark.school/shop/categoria-producto/houses/