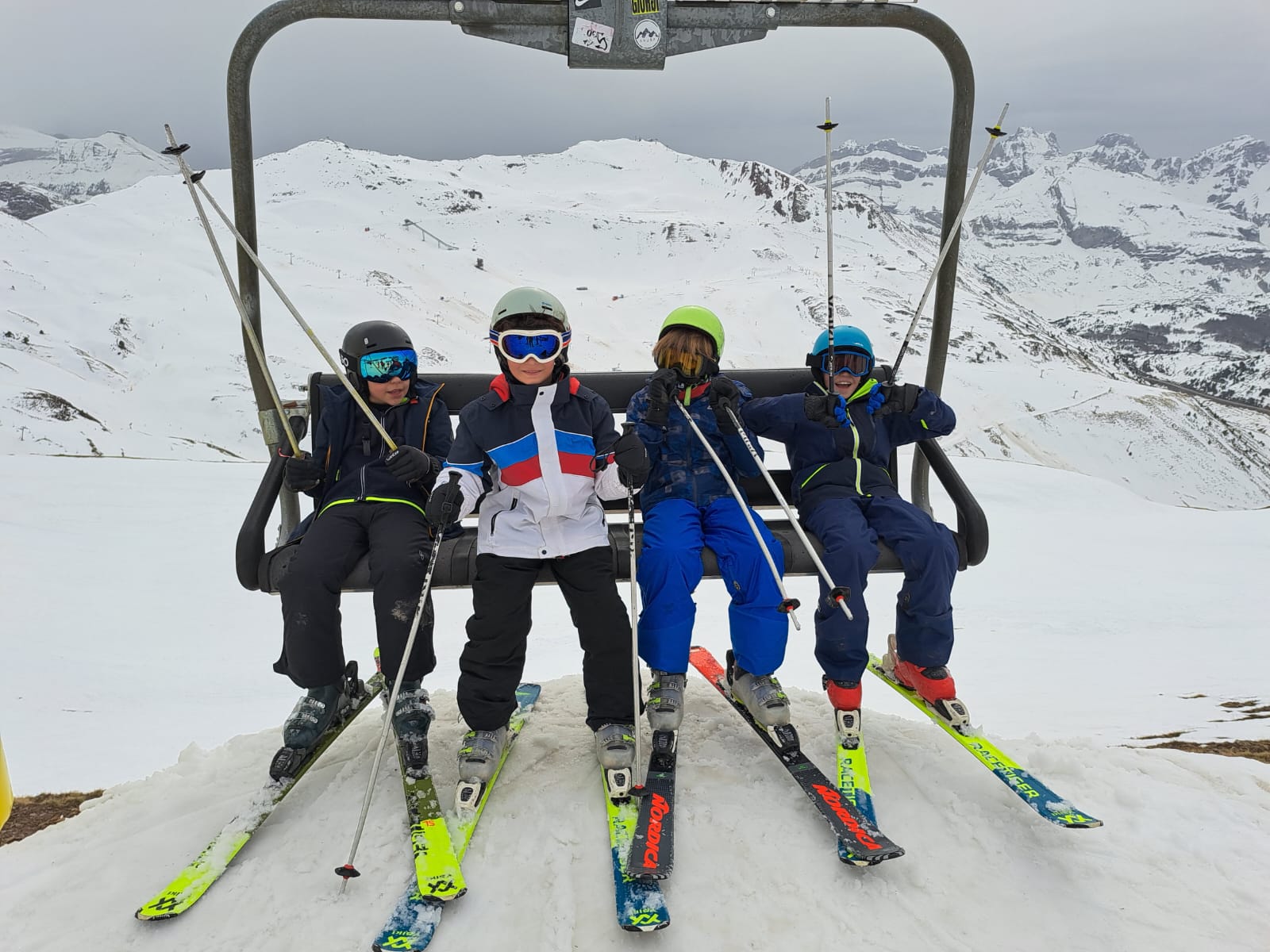 Our second edition of the ski trip, with over 60 participants, has been a total success. Once again, the weather has allowed them to enjoy Astún's many kilometres of skiing area.
After thorough analysis of the satisfaction questionnaire answered by the children, we can conclude that they are very happy with the overall experience. We are very pleased with the positive reviews about the ski lessons and the après-ski activities. One of the reasons why RPS chose Astún as its ski trip destination is that it is the most complete and balanced travel offer for school trips. According to the experts, its wide variety of slopes of all levels makes it the perfect ski resort, not only for those who are learning or interested in perfecting their technique, but also for the very experienced skiers.
This, combined with a wide range of afternoon activities, can only result in a full immersion experience with sports as a backdrop.
We should like to thank Proyecta Sport for its commitment, the participants for their responsible behaviour and enthusiasm, and the families for their trust.