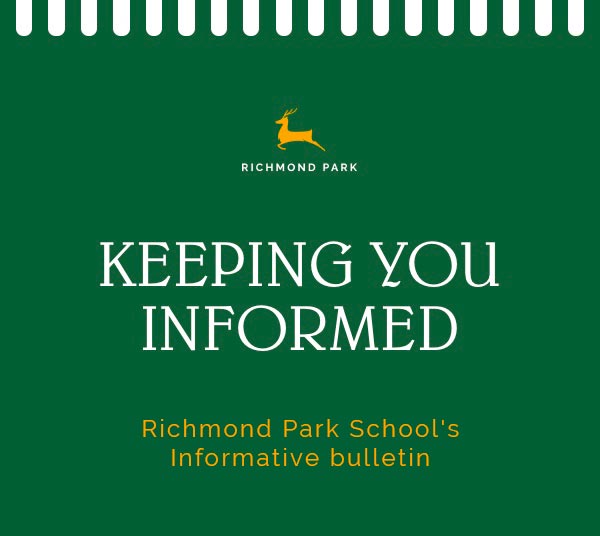 REFLECTIONS
Our Director of Education, Jim Shallcross, shares some of his thoughts on education:

EMPATHY AWARENESS
On Tuesday 18 October we received José Luis García, psychologist, sexologist and writer. With an audience of more than 50 parents, Mr García took us through a two-hour presentation showing the threats and challenges for children and parents of the online websites for adults XXX. The school´s senior management were very happy with the presentation. The parents in attendance participated actively, asking thoughtful questions and expressing different points of view. There was intelligent debate and reflection which are key elements to raising awareness.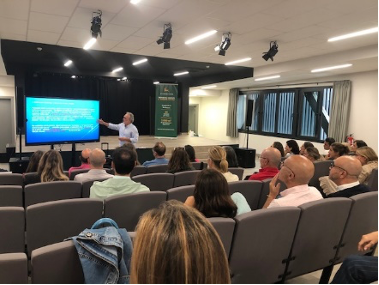 LATEST NEWS
Agreement with UNED & University of Kent
We are delighted to inform you that the Foreign Language Department within the Languages Faculty of the UNED has chosen Richmond Park School to be the subject of focus in a major investigation into the development of linguistic, cognitive and social skills in primary-aged children. There will be a particular emphasis on their acquisition of English. This study, which will be totally anonymous, will be led by Dr. Gloria Chamorro ("profesora de la UNED"), Dr. Vikki Janke ("profesora de la Universidad de Kent") and Dr. Anastasia Pattemore ("investigadora postdoctoral de la UNED").
Cricket at St. George International School
Our Years 7 & 8 students participated in this year's Madrid School games cricket tournament. The event involved St George's School, ISM, TEMS, Dallington and Holy Mary. The schools were divided into groups. Richmond played St George B, ISM-A and TEM's in the group stages and won every game. In the semi-final against Dallington, Richmond Park School managed to emerge winners in a really close match! The final was against St George A. The previously consistent bowling of the whole tournament was this time at a lower level. St George raced ahead, but once the teams changed over Richmond batted really well and ended 20 runs ahead. A huge congratulations to the Year 7 & 8 students selected, it was a very impressive display of cricket!
Years 6 & 7 visit to Teatro Real
Richard Wagner referred to opera as the `complete work of art´. Apart from the particular style of this composer, this genre includes more forms and skills than others, different arts and artistic craft. The opera is a party for all the senses.
As part of the Year 6 and Year 7 music curriculum, pupils have had the opportunity to see how an opera is organised by a theatre, in this case, Teatro Real of Madrid.
They were able to sit in the stalls while they saw technicians mounting the scenes and lights for the Aída de Verdi premiere. They listened to the guide describing the main details of the room and telling interesting stories of the theatre's history.
The students also entered other specialist areas to see work in progress.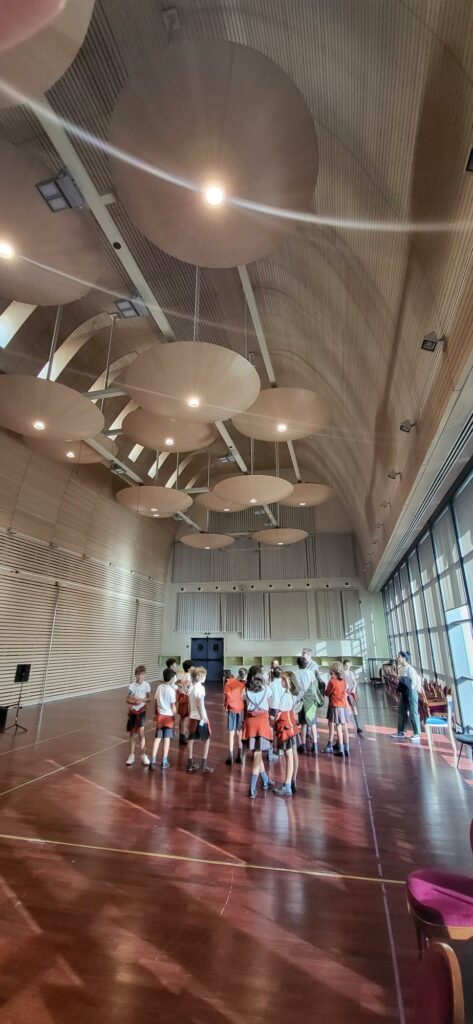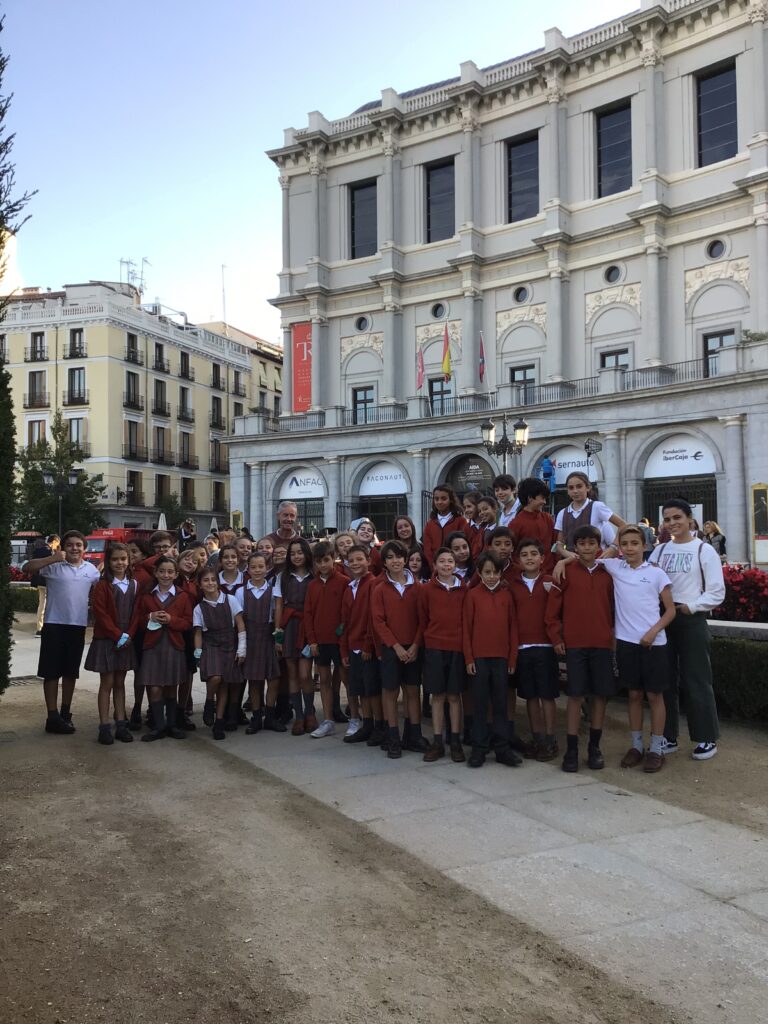 BLT & NOS
On Monday 24 October we had a very successful presentation from our Blended Learning Team showcasing the great development of our Year 1 to Year 6 pupils.
The presentation was delivered via a very elaborate video, showing the step-by-step approach for each year group, emphasising the importance of new technology and online safety.
The intention was to give the parents a detailed view of how blended learning methodology is embedded into the everyday teaching and learning. The presenters demonstrated how new technology is seamlessly integrated into our classes, allowing the teacher to facilitate the pupils' learning. This ensures that our children will be prepared for the future.
To emphasise online safety, we have established a partnership with the National Online Safety (NOS). This was launched to the parents to show them how the school can work together with them and the pupils to help everyone understand they key aspects of this important topic. With access to this online resource, parents can gain crucial knowledge of how to create a safe online environment. NOS also provides information on topics such as trending applications, potential threats and how we can better protect the children from inappropriate usage. The platform also gives recommendations on how to prepare the children for their own online usage and how we can navigate safely and detect threats early on. All Richmond Park School staff have already completed a series of online safety training courses and will have further professional development.
The online world is posing an ever-increasing risk to children, and it is important that schools, parents and carers work together to take an active role in teaching children about online dangers. Learning how to act safely when using the internet is an incredibly important part of children's safeguarding.
We are therefore delighted to announce that RPS is committed to protecting our pupils online by working with National Online Safety, which provides resources for all parents. Very soon, our BLT (blended learning team) will be asking all parents to register and access all the helpful resources available.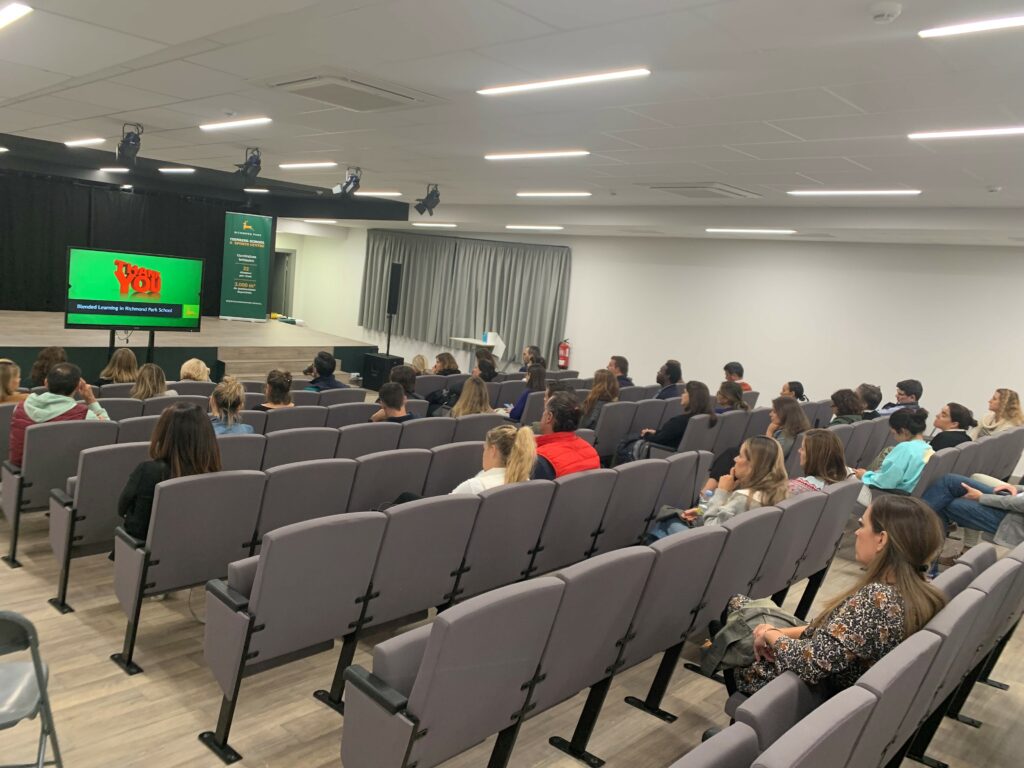 Futsal match with Colegio Claret
On Saturday 22 October children from Year 3 and Year 4 played in Richmond Park School´s first ever football fixture: a futsal match against Colegio de Claret.
The game was against a very strong and experienced team which narrowly missed out on winning their league last season. This game kicked off at a hectic pace with both teams working extremely hard. Claret quickly showing their experience, scoring two early goals within the first ten minutes. The first half continued with a flurry of more goals from both sides leading to a half-time score of 6-2 to Claret. The second half started with a determined and dominant performance from Richmond Park School. In the end, the game finished 9-5 to Claret although both sides showed excellent ability, technique and determination.
I should like to thank everyone from Richmond Park School as well as everyone connected with Colegio Claret de Madrid. The children really enjoyed this first experience of competitive football.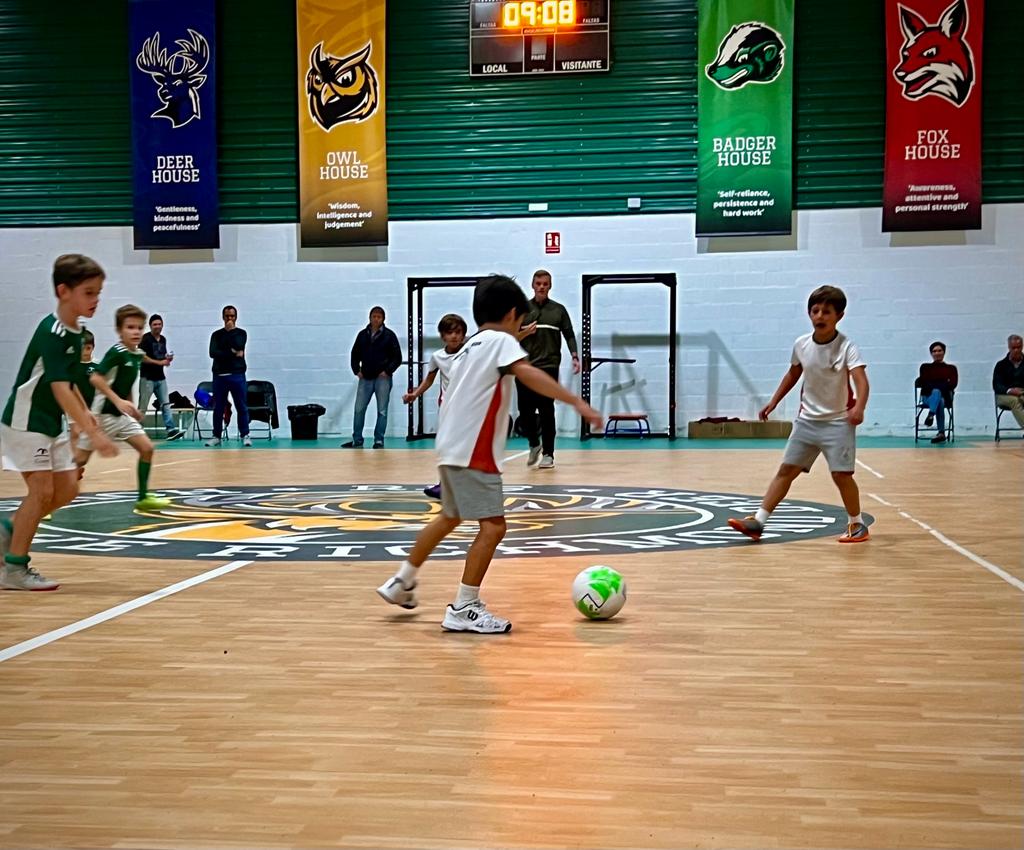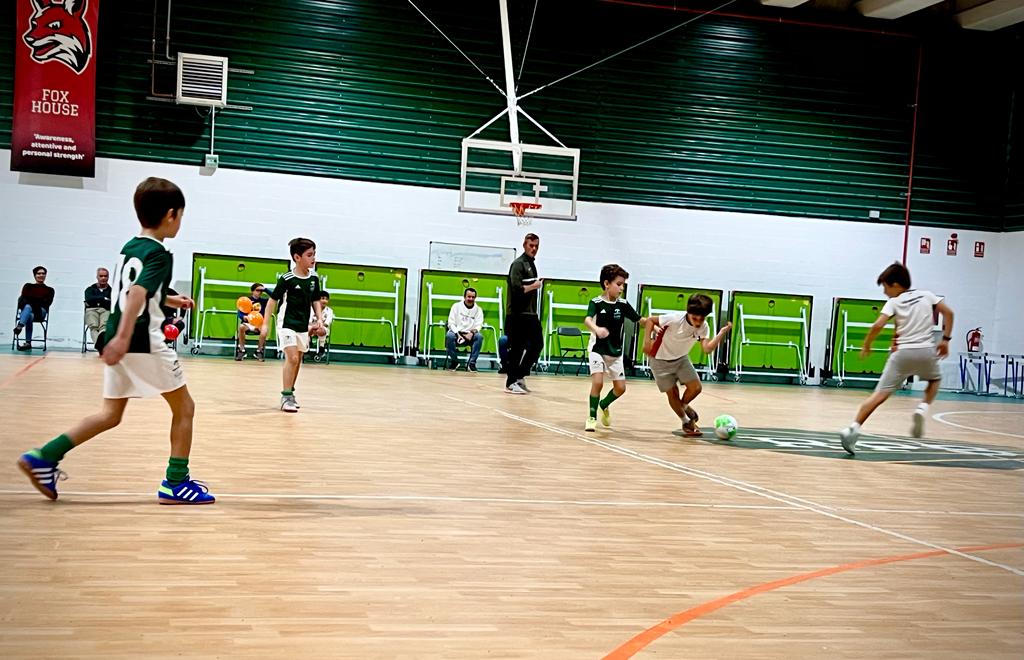 Year 5 visit to Planetarium
Year 5 went on their first trip of the year to the Planetarium to learn more about our science topic, the Solar System. We explored two exhibitions: one about European Nasa and the other about climate change, before going to the hemispherical cinema to watch an immersive film about the Earth's magnetic poles. We had a great experience and learnt so much. Year 5 even won the Kahoot quiz at the end of the film.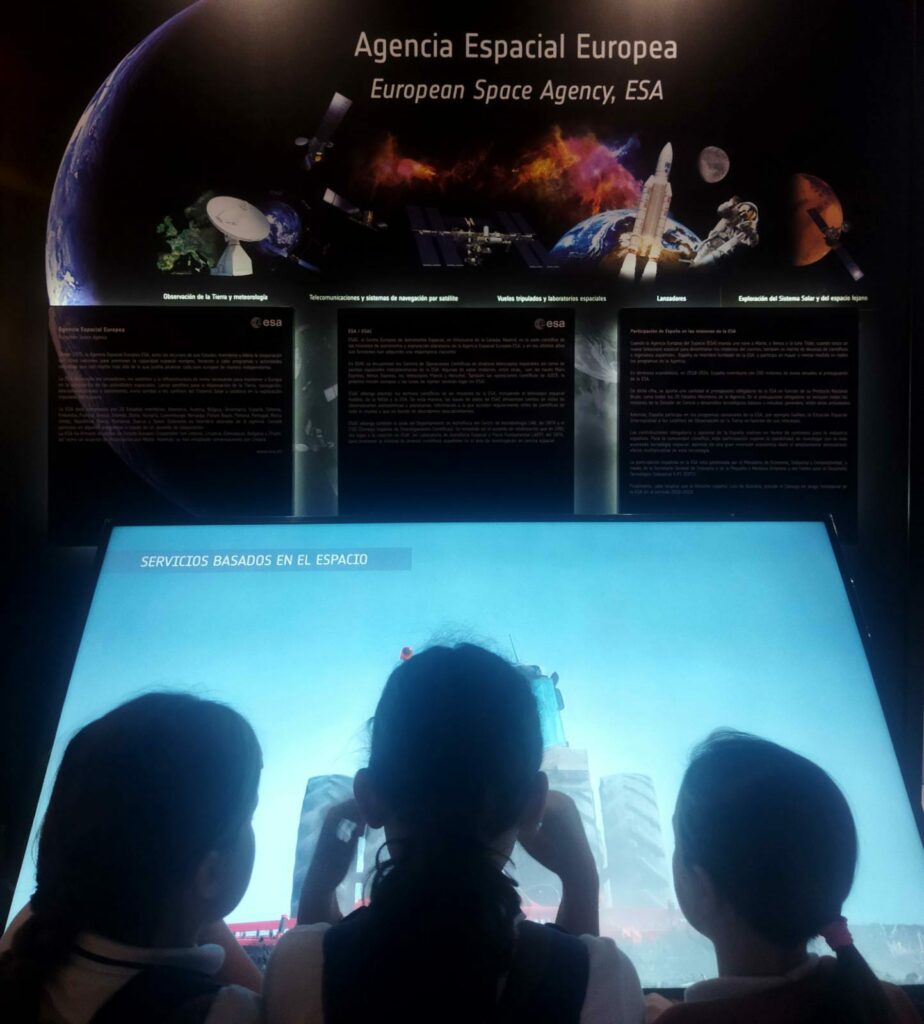 Olimpiadas de Fuencarral
On Monday 24 October a selected group of 27 athletes representing RPS went to compete in the qualifying event for the local community's Olympic-style competition. The students competed in a number of athletic events as well as some team events. Children began with tag-rugby, big ball, korfball and dodgeball before completing the athletics events.
We all had a very successful day and have just found out that we have qualified for the finals on Sunday 6 November. A huge well done to everyone involved!!
Year 4 basketball fixture vs. Holy Mary School
On Thursday 27th October 2022, Richmond Park School hosted Holy Mary School Year 4 for a basketball tournament. Over 70 children took part in the tournament and each child competed in over 4 games of basketball. Medals were awarded to two children from Richmond Park School and two children from Holy Mary for demonstrating sportsmanship, fair play and teamwork.
We were very proud of all the children for competing in the tournament, as after a Grand Final between two Richmond Park teams, the winners of the tournament were Richmond Park 1.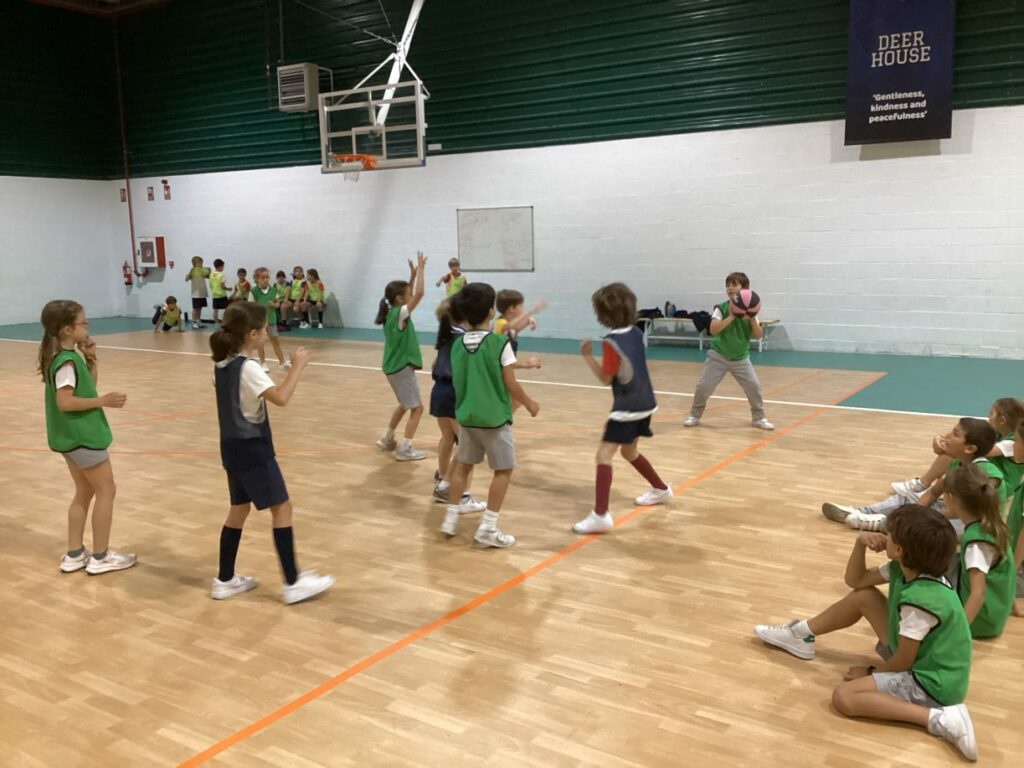 Year 5 Basketball fixture vs. King's College
On Friday 28 October 2022, Richmond Park hosted King's College School Year 5 in a basketball tournament.
Around 60 children from Year 5 across the two schools took part in the tournament, and the games were wonderful! There was some excellent skills displayed by both schools and all staff commented how competitive but friendly the games were.
The final was between Richmond Park B and King's College B, and just before the final whistle King's College equalised to make it 6-6! It was a nail biting final, and it was decided to have a 'sudden death' playoff. Richmond Park B scored a sensational basket within a few minutes of restarting play, and the gym erupted with noise!
Two children from each school were also selected for their display of sportsmanship, teamwork and fair play. Well done to all the all children who took part!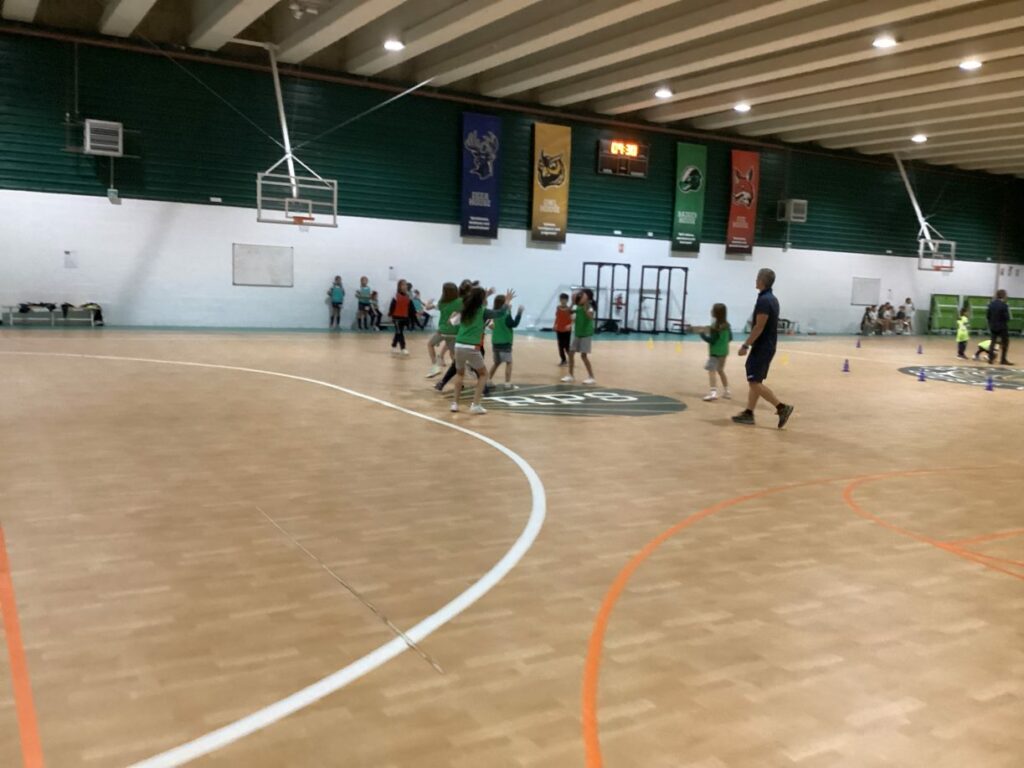 Halloween at RPS
The children in EYFS have enjoyed dressing up and participating in a range of Halloween activities, including messy play, crafts and dressing up as spooky characters! Reception also attended a special Halloween assembly with the music teachers. They had lots of fun, singing and dancing to a range of songs.
Throughout last week, children in Key Stage 1 enjoyed participating in Halloween activities. Children from different classes came together to create Halloween artwork and some of the children from Year 1 performed their Halloween song to children in Year 9. The Secondary students were all very impressed with how well the Year 1's performed and in return performed something that they had been working on in their music lessons. At the end of the week, during assembly, all of the children in Key Stage 1 shared their Halloween songs and participated in a Halloween parade to show off their excellent costumes. The corridors also looked the part, as they were decorated with skeleton artwork that the children had been challenged to make.

Richmond Park School's Houses score chart

WEB SECTION "SHOP"
Richmond Park School's merchandising
We invite you to visit our website's section "SHOP" where you will be able to see all the merchandise with our Houses' logos. We have T-shirts, jumpers, sports bags and cups. We hope you like them. Choose yours!
https://richmondpark.school/shop/categoria-producto/houses/