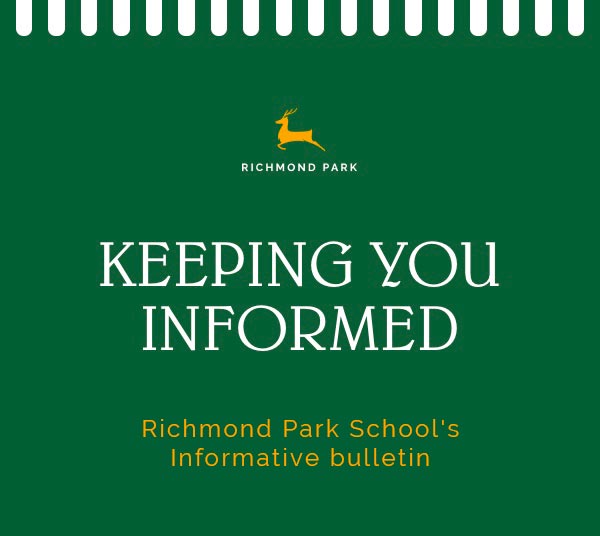 REFLECTIONS
Our Director of Education, Jim Shallcross shares some thoughts and ideas about education.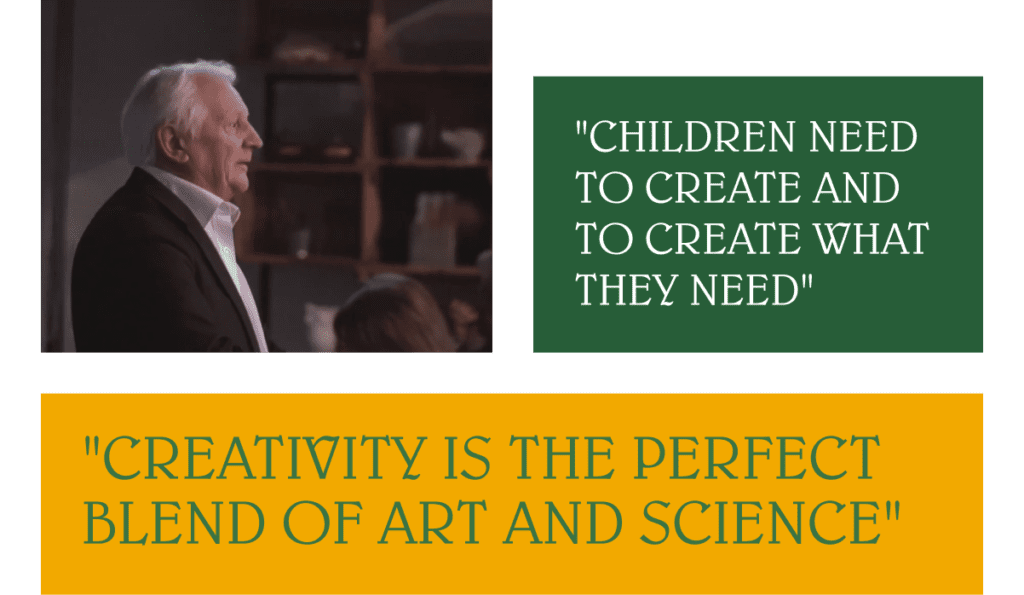 LATEST NEWS
Richmond Park School celebrated San Isidro
In Early Years, our `chulapas´ and `chulapos´ had a wonderful week of celebrations! They learnt about San Isidro and the special clothes worn on this day. In Nursery, the children made their own delicious `rosquillas´ and prepared some very zingy lemonade! The Reception classes created `matones´ and other themed crafts. We finished our celebration on Friday by dressing up and dancing a typical `chotis´.
The children in KS1 had a special assembly. We learnt why San Isidro is an important celebration and about some of the special traditions that take place.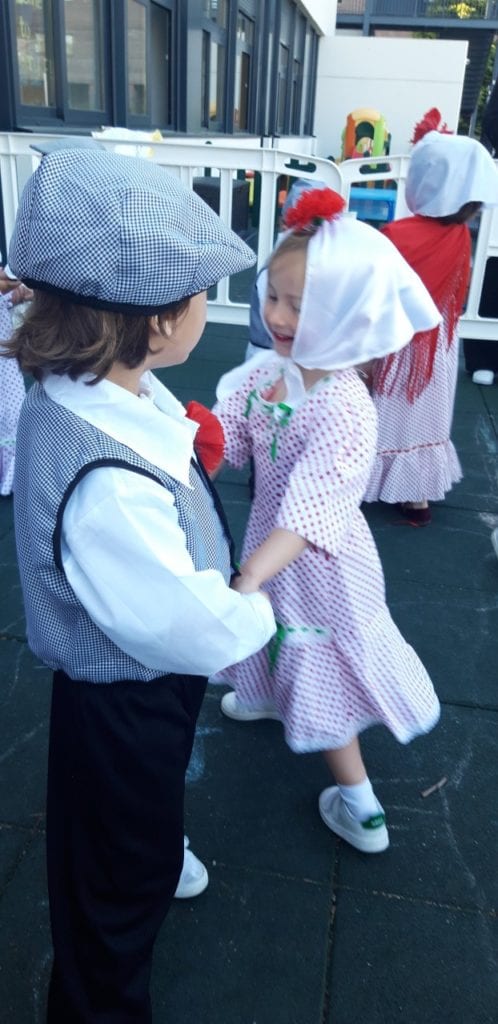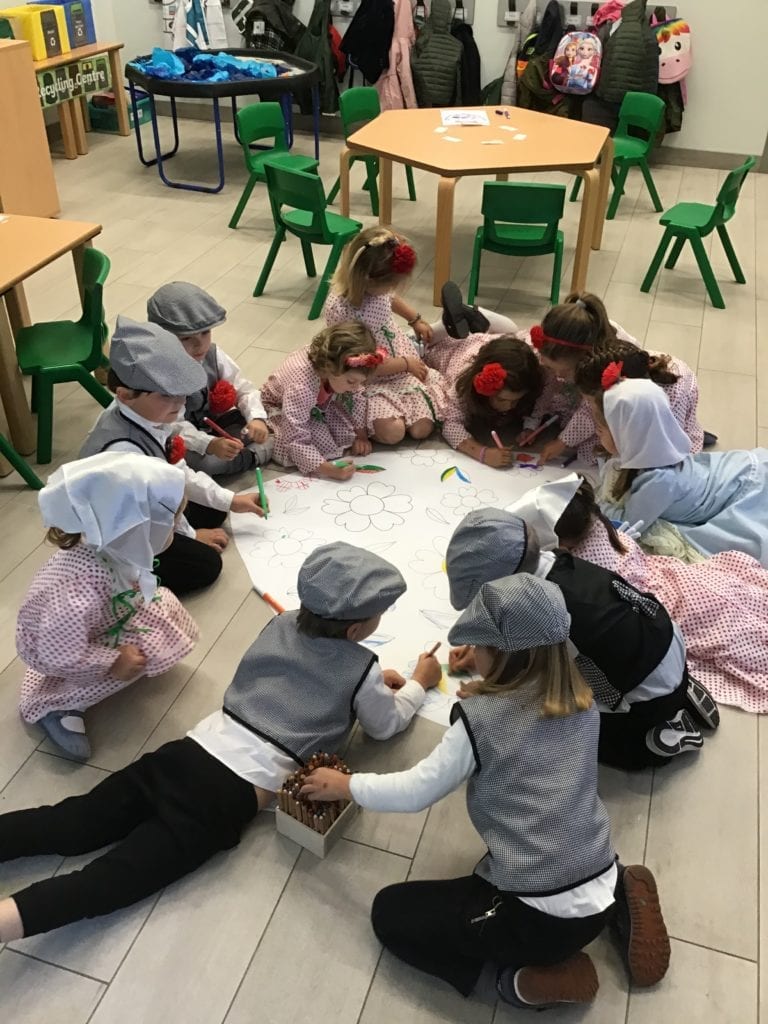 Richmond Park School Student Council
A number of our KS3 students have spent the past couple of weeks preparing online speeches, posters and publicity as applications for the roles of president, vice president and general secretary on our student council led by Mr Williams. We are delighted to announce that after a formal voting process, Xuan in Year 8 will be our president, Aitana in 7G will be our vice president and Mateo in 7G will be our general secretary. Our students all behaved in a professional and respectful manner during the campaign period, creating some inspirational video speeches and creative posters.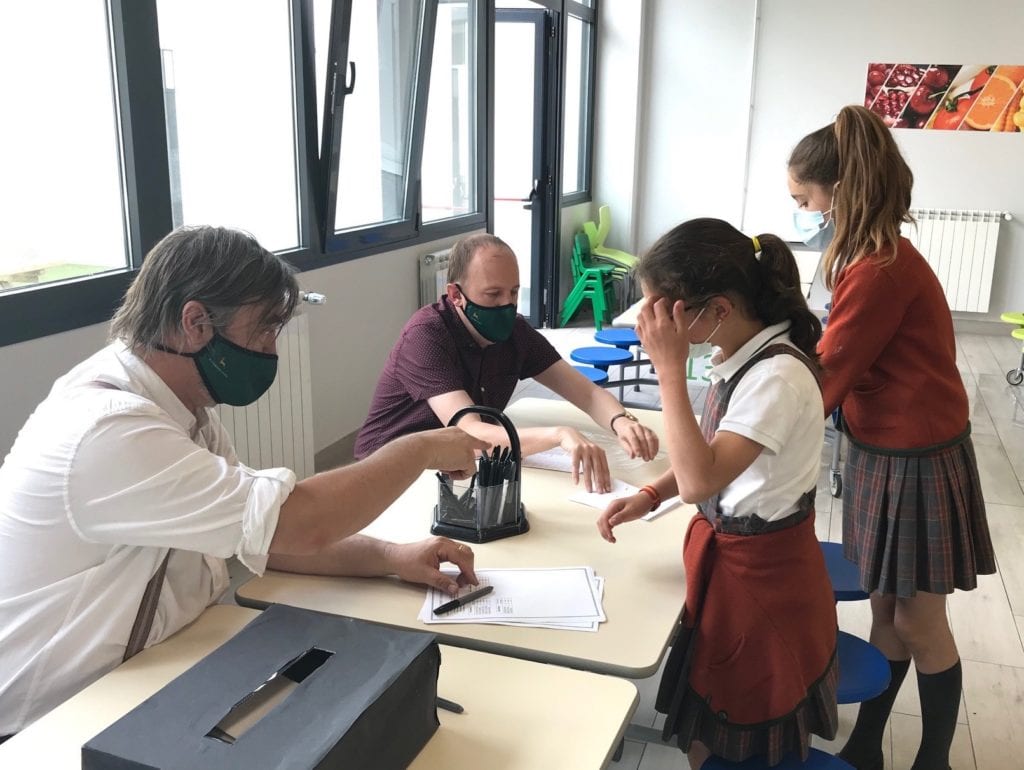 Sports Day 2021
The initial Richmond Park sports week was a great success with all students taking part. These are challenging times and it is a credit to all of the staff and especially the students that the event ran so well.

The week started with secondary students competing in a range of athletics events: sprints, long jump, javelin and a middle distance run. We even had to use an iPad for the sprints as some races ended in a photo finish. In fact all races were highly competitive.

The students displayed great motivation and respect between classes and houses. There was a strong community spirit present.

All students from early years to secondary tried their best and there was a very high level of healthy competition. There were smiles on everyone´s face and the whole school was talking about the event.

When the points were counted, it confirmed that every house had excelled and the overall winner was Owl House. Our congratulations to everyone and we look forward excitedly to the next sports day.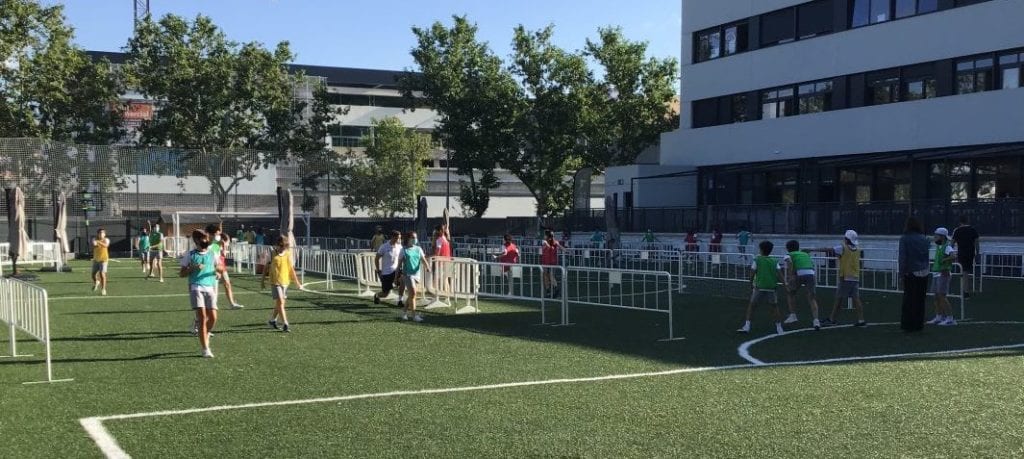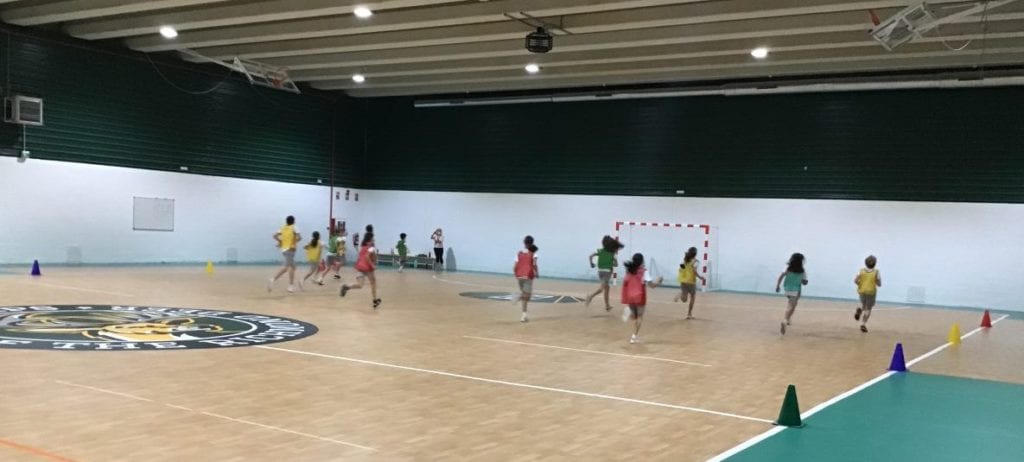 Refugee Day at Richmond Park School
On 18 June Richmond Park School honoured World Refugee Day. Throughout the week the students enjoyed stories with a refugee theme and took part in activities which shed light on the rights, needs and dreams of refugees. Teachers were impressed with the level of engagement and enthusiasm which the students showed, and we were able to raise over three hundred euros through the generous donations of our Richmond Park Families which will be donated to ACNUR, the United Nations Agency for refugees.
Book published
We are proud to inform you that Sandra Ramirez, one of our Early Years teachers, has recently had her first children's book published. The story follows the imagination of a young girl as she sits meditating under her favourite tree. This first edition is in Spanish, the English version will be available shortly.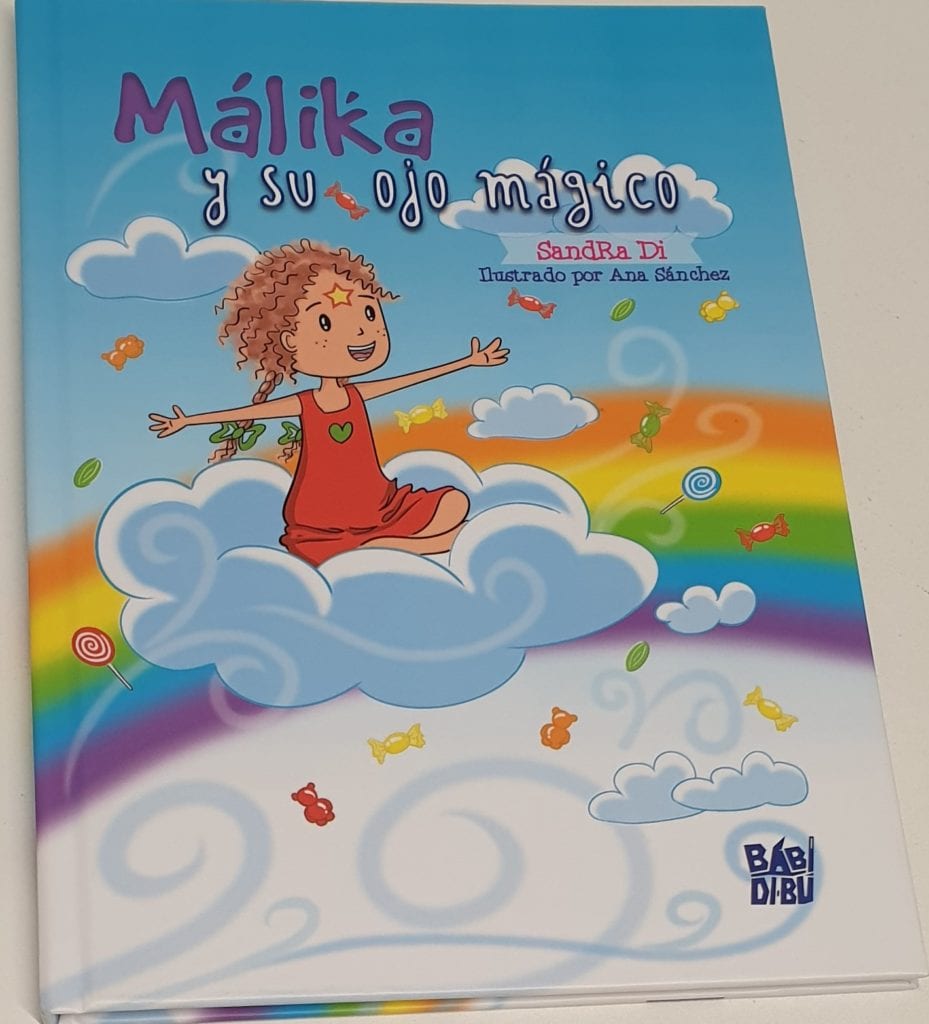 Poetry recital
As part of the KS3 Literacy programme to develop dramatic skills and an appreciation of poetry, our KS3 students performed poems and songs for Years 5 & 6 in the Performance Centre.
They have spent many weeks learning lines and animating each poem. Their hard work and dedication were worthwhile as teachers and students alike thoroughly enjoyed themselves.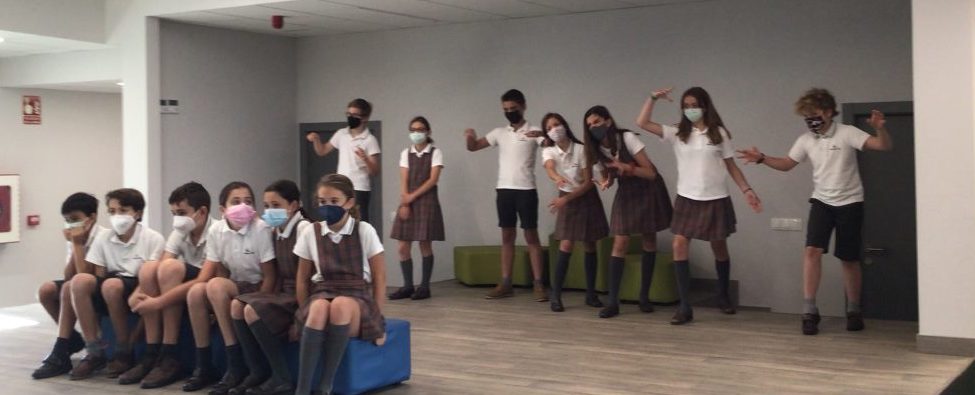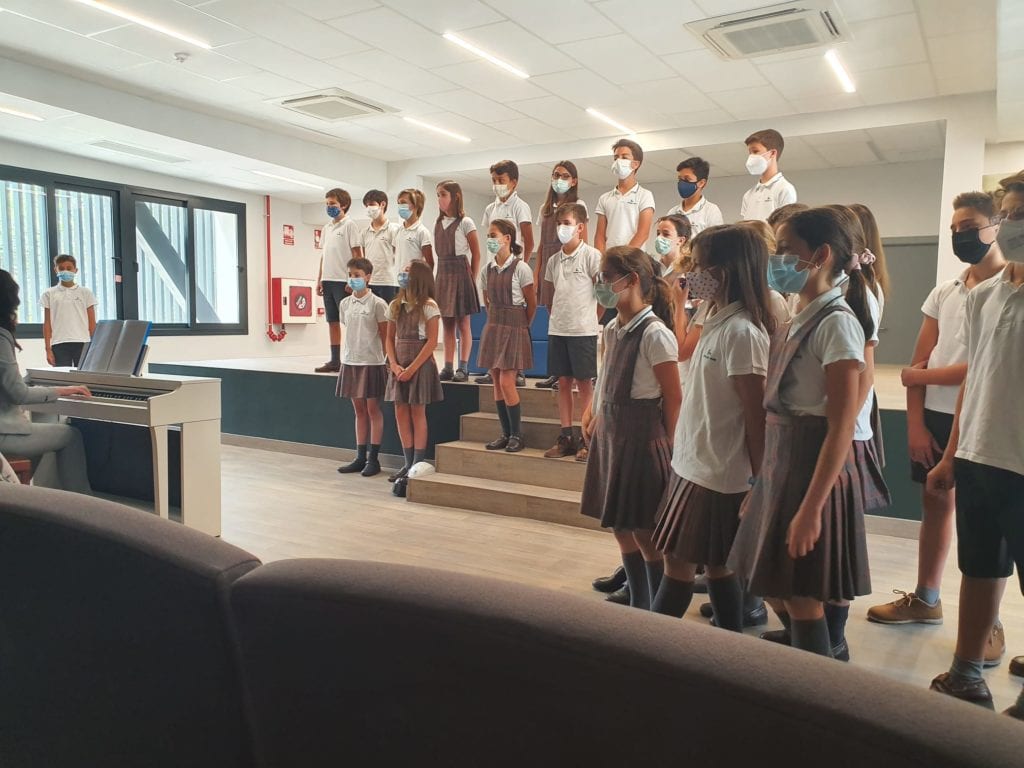 Inauguration of our Food Technology room
On Thursday 24 June, Year 5 were thrilled to have the opportunity to inaugurate our wonderful food technology facilities. The children had fun preparing French crêpes, working collaboratively and eating them in an afternoon picnic as an end of year celebration. This was both an enjoyable and important moment; cookery will become a permanent part of our primary curriculum.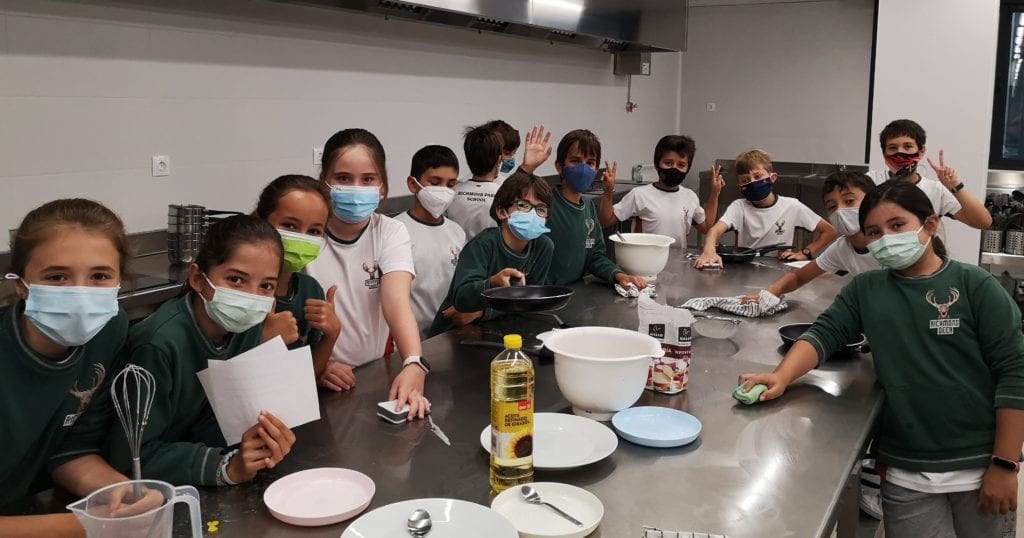 Richmond Park School's Houses score chart

WEB SECTION "SHOP"
Richmond Park School's merchandising
Please take a look at the school's web section: "SHOP", where you will find the T-shirts, jumpers and bags that all our students admire and would like to have. We shall soon inform you of the items promoting the Houses system for 2021/22.
Please remember you can also buy our RPS masks at our administration office. A percentage of the income will be donated to Madrid's ' Banco de Alimentos'.