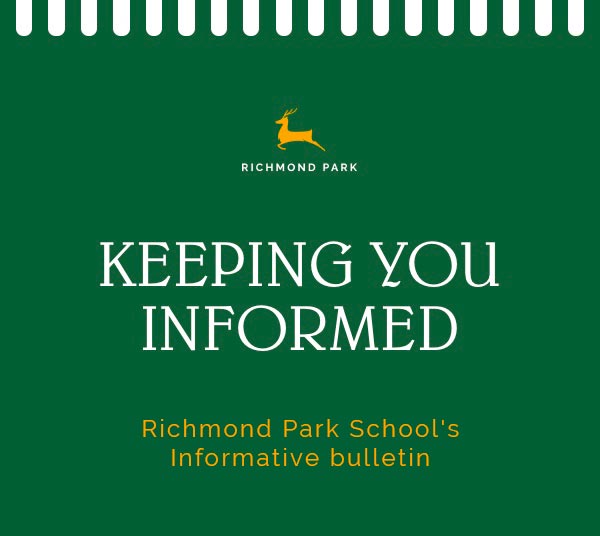 REFLECTIONS
Our Director of Education, Jim Shallcross, shares some of his thoughts on education:

LATEST NEWS
Futsal with Holy Mary
On Tuesday 1 March Richmond Park School hosted Holy Mary Catholic School in a futsal fixture involving boys´ and girls´ teams from 8Y.
In the second half, the boys´ game was end to end with some great passages of football. With a few minutes to go, a penalty was awarded and calmly taken. Then, with seconds to go, Richmond Park broke away and scored on the counter to finish the game 5-3.
Now it was the girls´ turn to try and turn their half-time draw into a win, but after several opportunities they just could not score the winning goal and unfortunately conceded one, resulting in the 1-2 loss. Overall, with both scores combined Richmond Park won 6-5.
We should like to thank Holy Mary for a very enjoyable fixture, and we look forward to seeing them again soon.
Richmond Park hosted Holy Mary in March with Yr 8L taking part.
The boys showed a really high level, with very little to separate the teams. After a moment of brilliance and team work, Richmond Park were able to get the goal which resulted in the team winning 1-0.
The girls game started at a really high speed and unfortunately the RPS girls went down 0-4 in the first half. The girls started the second half more strongly and could have scored a few goals, but the challenge after the first half was just too great. 
Overall, with the scores combined, Holy Mary came out 4-1 winner. Congratulations to everyone involved!
Both of our student sports leaders were excellent and really helped the groups with their warm-ups and officiated the games very well.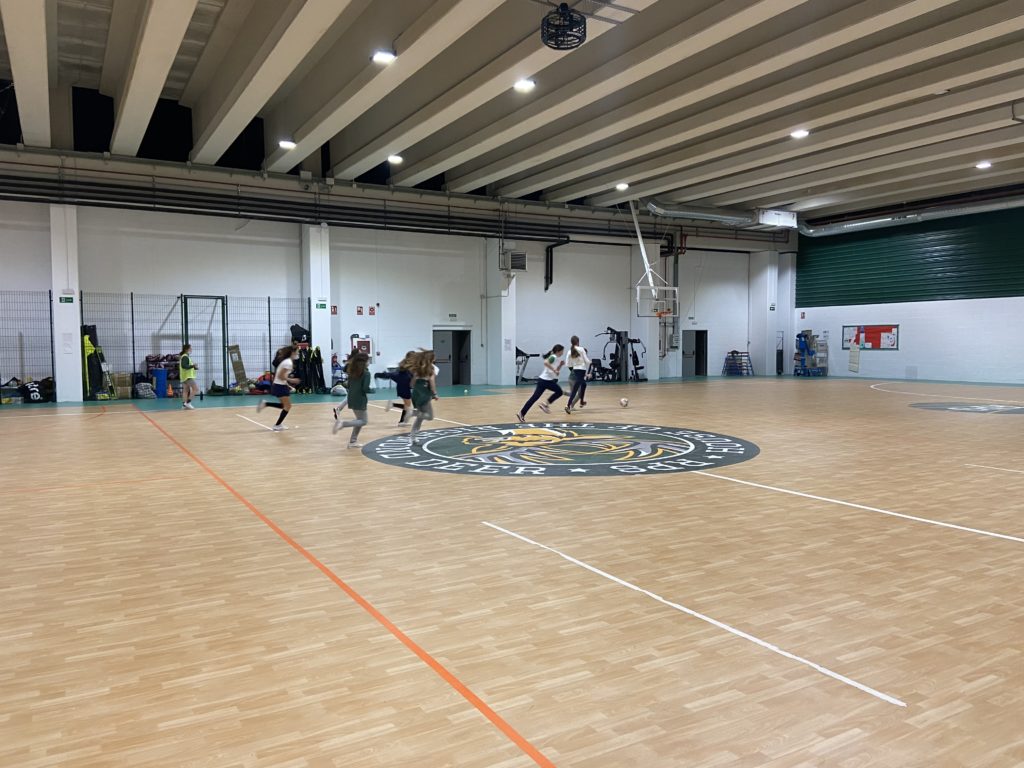 World Book Day
On Friday 4 March 2022 we celebrated World book Day at Richmond Park School. Children came to school dressed as a character from their favourite book. Throughout the day the children participated in different activities to share our enjoyment of reading. In KS1 assembly, the children retold a story accompanied by musical instruments and enjoyed performing a song as different characters from well-known story books. The children also brought in a character model that they had created at home to share with their class. In KS2 assembly children enjoyed sharing their book recommendations and guessing which ´masked´ teacher was reading! Children also found out who the winners of the KS2 Read-a-thon are, and were amazed at how much money they had raised! All children expressed how much they enjoyed taking part in the Read-a-thon, which made this World Book Day extra special.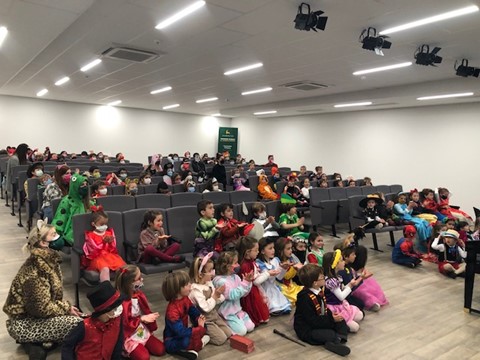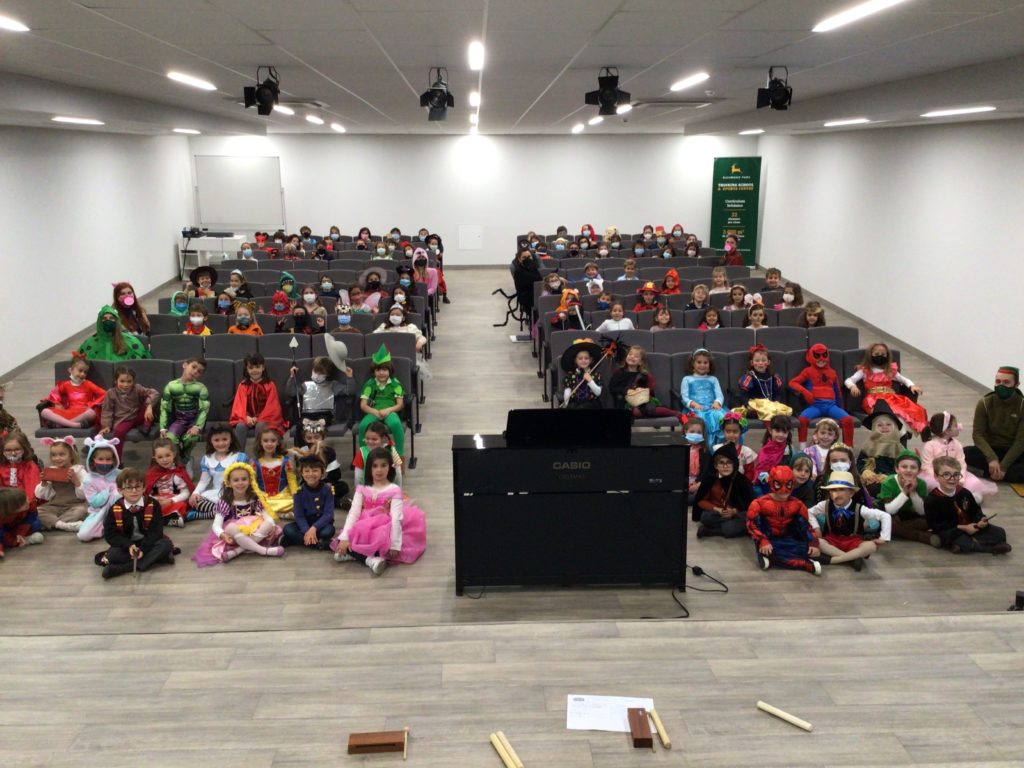 NABSS annual training
Recently Richmond Park School became a member of the National Association of British Schools in Spain (NABSS), which now comprises 80 British schools. We attended our first conference as a school from 3-6 March. The directors of education took part in the annual general meeting. and sessions led by keynote speakers. Our coordinators participated in workshops covering important aspects of teaching and learning and of management. The conference provided staff with fresh ideas and important information, as well giving them the chance to meet colleagues from other school and visit the extensive exhibition of educational resources.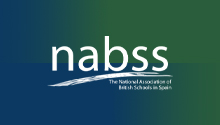 Sustainability training for staff
Also on Saturday 5 March, all Richmond Park Staff attended two sustainability workshop trainings in the Performance Centre, led by  Anais Roosens.  Ms. Roosens is affiliated to the Picasso Museum in Malaga and works for the Department of Education and Sustainability.  
The workshops looked at the 17 Sustainable Development Goals (SDG) and in particular SDG 10 (Reduced Inequalities) and SDG 12 (Responsible consumption and production).   The goals of these SDG's will gradually become an integral part of the curriculum and the Richmond Park community.

RPS vs. Thames British School
Richmond Park travelled away to Thames British School on 8th March and the students competed in both football and basketball games. The girls started with basketball and unfortunately found their opponents to be really strong and were tasked with having to come back from conceding early points. The girls rallied but were unable to match the level of their opponents. However, after some team talks the girls got together and started their football match, which was a different story. The girls raced to a big advantage, scoring 4 goals in quick succession. It was wonderful to see the progress after such a difficult start.
The boys managed to start well, coming out winners in football, but they found basketball a much tougher task and ended up drawing their game.
Overall, the games were very competitive and played in a very good spirit, we look forward to welcoming Thames to Richmond in the near future.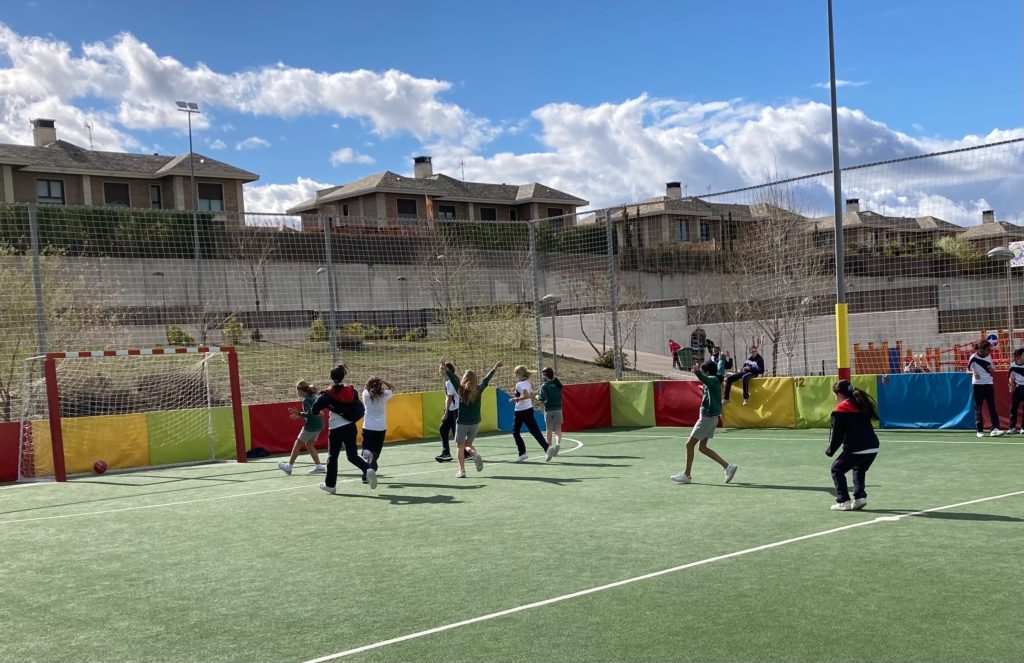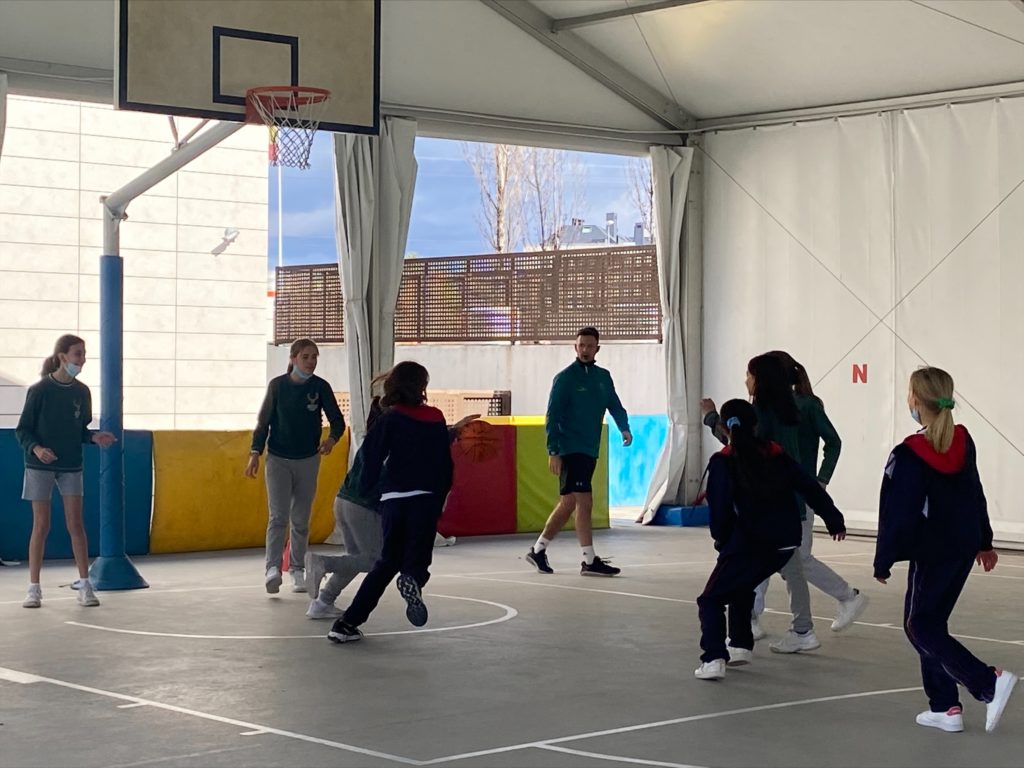 Read-a-thon for KS2
Key Stage 2 took part in a sponsored read-a-thon during one whole month. On the last Friday they enjoyed a 'merienda' treat after having raised the amazing amount of over 3,500 euros for the childrens´ ward in La Paz Hospital. Hot chocolate and popcorn were enjoyed by all!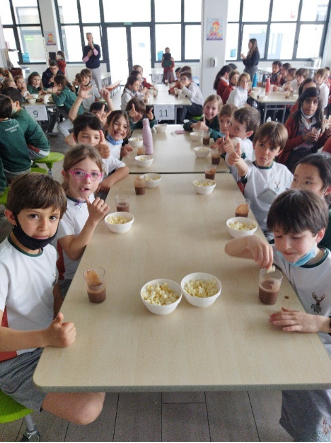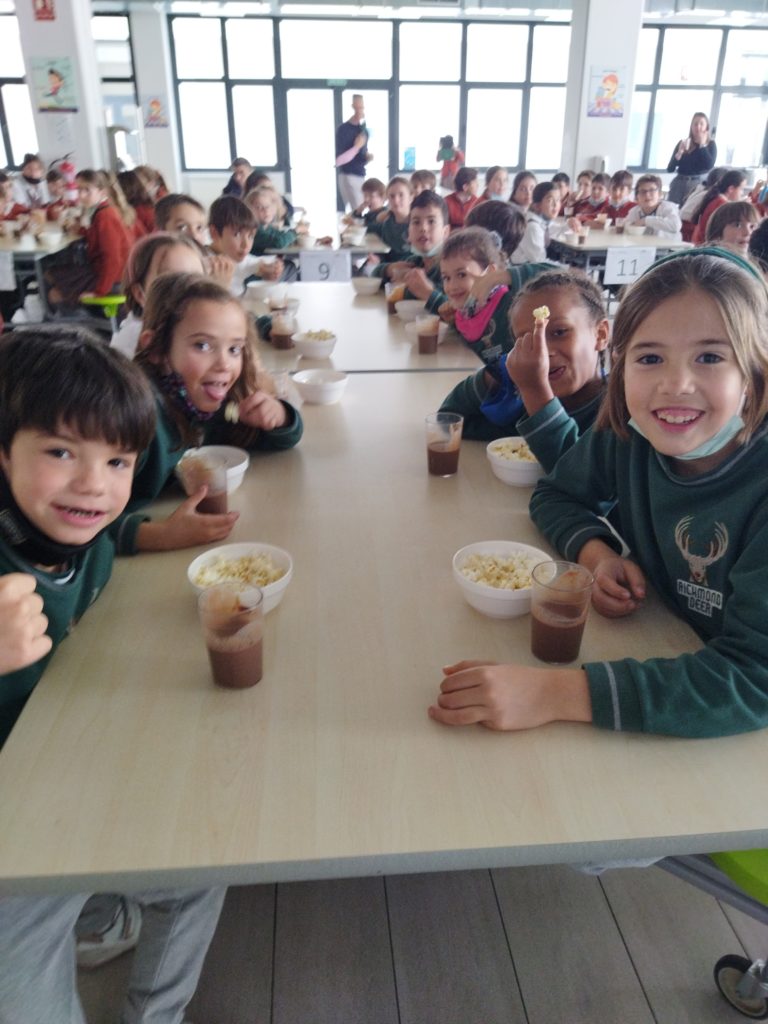 Richmond Park staff at BETT
It has been a very exciting time for the blended learning team this month. They had the opportunity to visit a global education technology conference in London.  Over the three days our staff had the opportunity to see the latest innovations, attend training sessions, speak to leaders in education, as well as network with other teachers from around the world. All of this will help us on our journey forward as a school and allow us to be at the forefront of methodologies for effective teaching and learning. They have returned to school with renewed vigour and reassurance that Richmond Park School in many ways is on track in the use of technology to enhance teaching.  
The digital world is a new reality, a new space for innovation and a time to embrace the possibilities of future industry. One key concept our staff took from the event was that, in a sense, the future already exists. We are even more eager to take you with us on this journey with new technologies, by empowering our children and teachers and developing skills that will be necessary for the future in a digital world.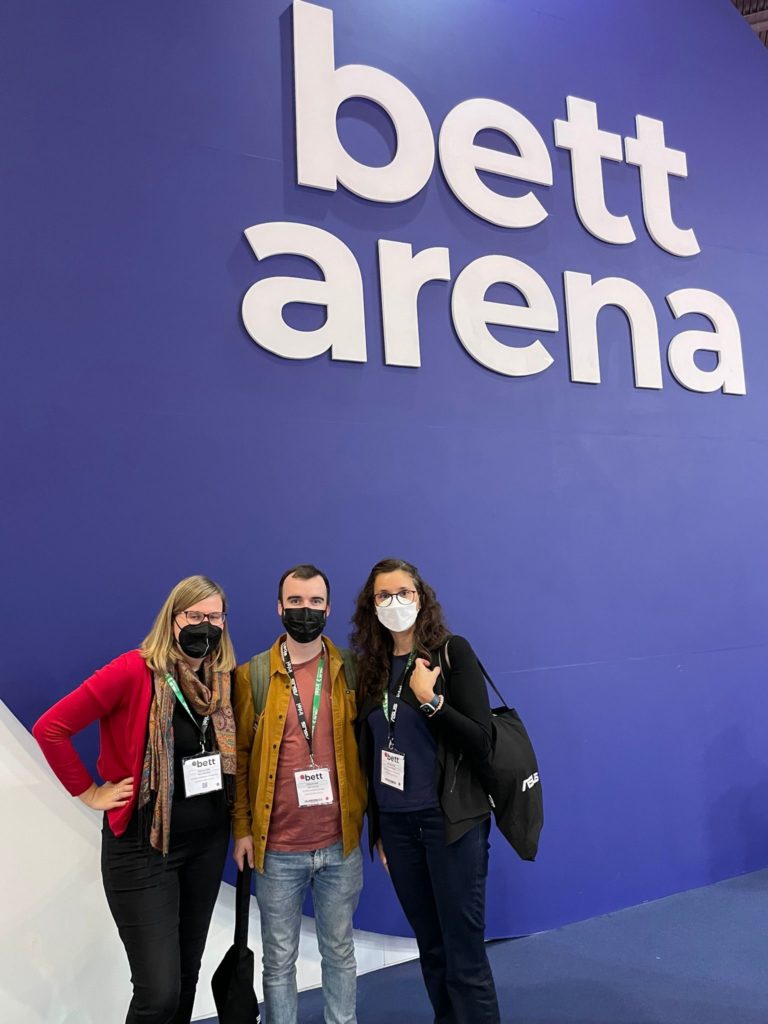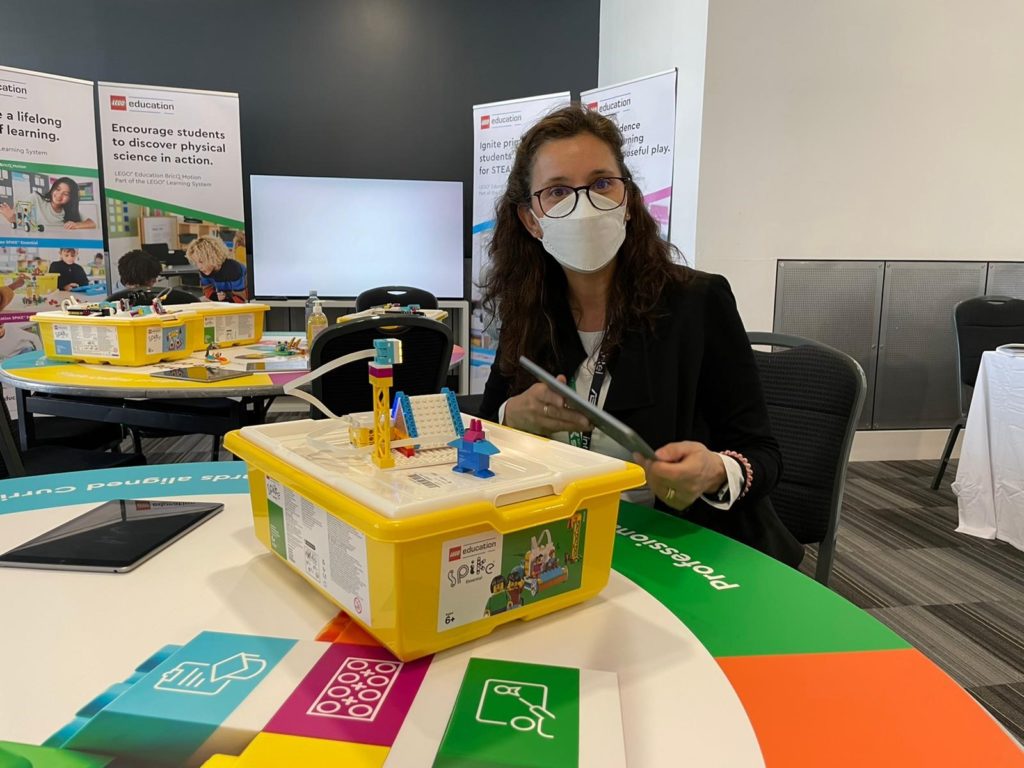 The Madrid School Games Volleyball Tournament
Richmond Park we're invited to participate in The Madrid School Games Volleyball Tournament on the 23 March at St George's School. A select group of Year 7/8 students were picked to represent the school. A total of 7 teams entered the day´s competition. Teams from St George's, ISM, Maxwell and Richmond all took part. The students had spent two weeks preparing for the tournament. In the days first match Richmond played St George's and quickly learnt they were in for a tough day. Progress followed and with only a short time to prepare the students showed their skills in the following games. 
The two teams from Richmond were so well matched that the semi-finals resulted in Richmond A vs Richmond B. There was no surprise when the game went to a deciding third set, Richmond B finally winning 25-23.
The final was against St George's. It was another competitive match; however, St George's came out deserved winners, 2-0 in the final. 
An extremely successful and enjoyable day was had by all students involved.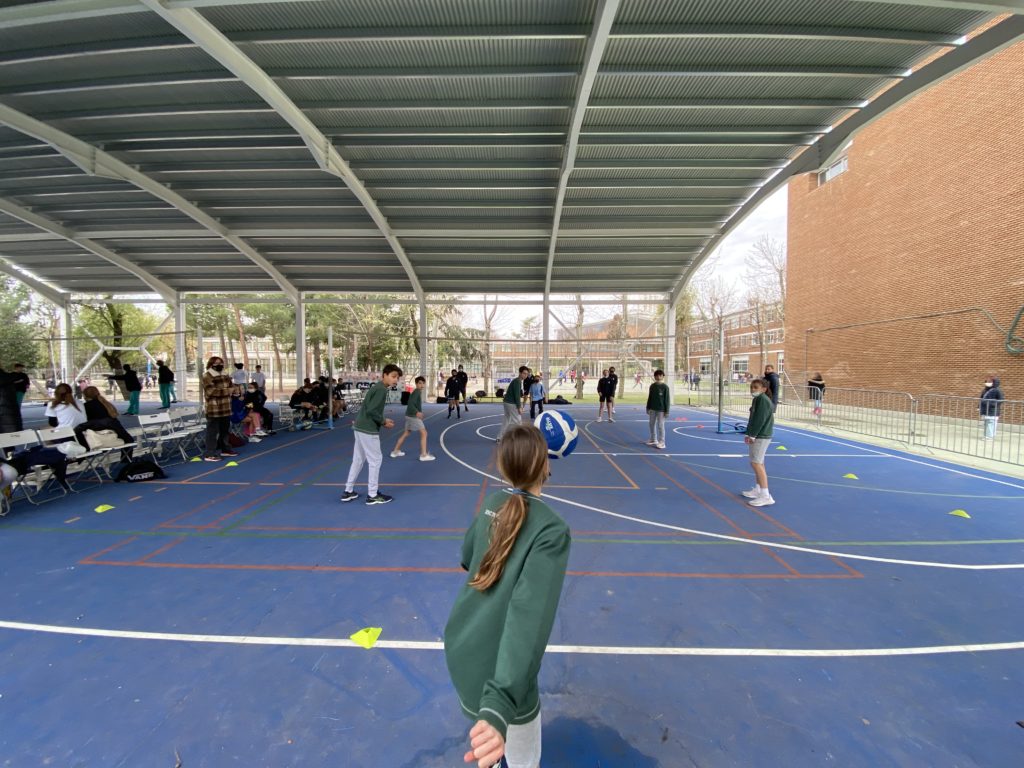 Year 3 futsal competition
On Friday 1 April 2022 Year 3 from Richmond Park School travelled to King´s College La Moraleja to participate in a Futsal Competition.
Twenty students for Richmond Park School were divided into four teams of five and entered the competition.
It comprised two groups of four with each team entering into a play off and with the winners of each group entering into a final to compete for the King´s College Futsal Trophy. The groups were closely contested and displayed a high level of skills.
In the end, the final was contested between Richmond Park 3 and King´s College 1. The game was very tight with Richmond Park equalising in the last seconds to make the final score 2-2 and to take the game penalties. The penalties were very tense and eventually Richmond Park managed to win 5-4.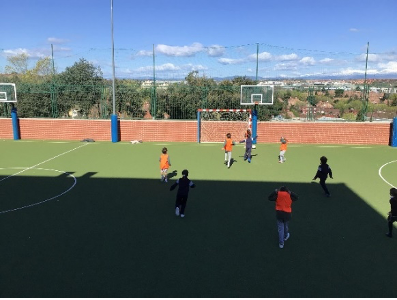 Saturday volleyball competition
Last Saturday, the volleyball team from year 6 to year 9 played their first ever friendly match against Padre Manyanet. Despite not winning the match, they achieved really good results and the youngest even won a set. They all had a great time and are keenly awaiting for the next match.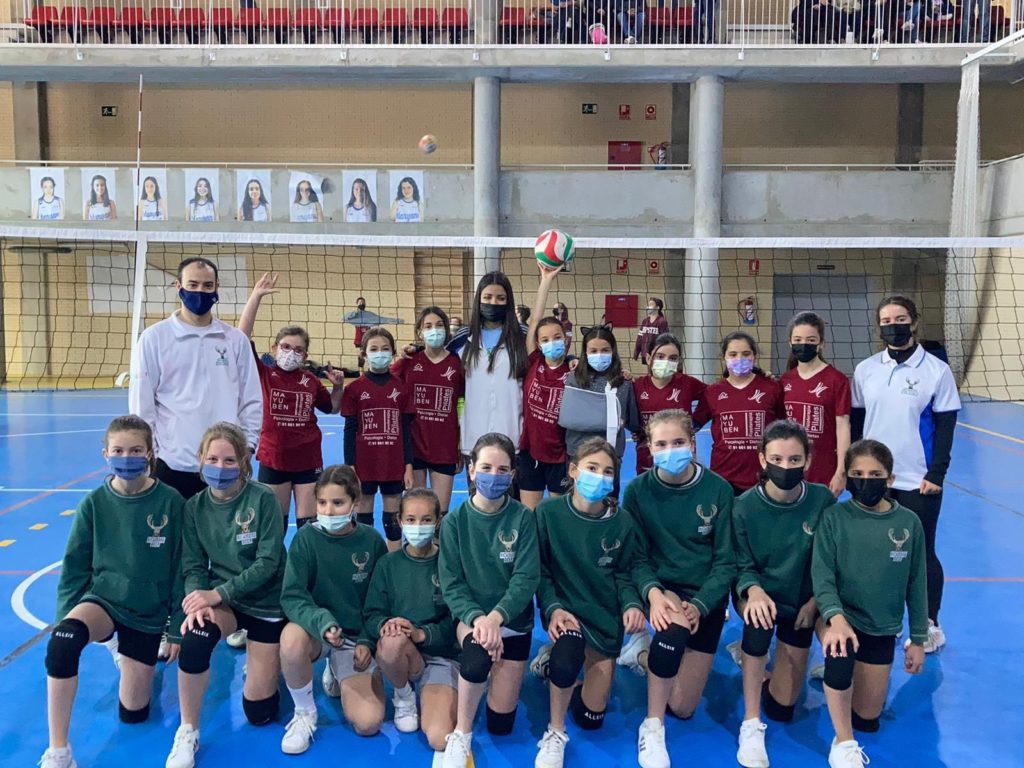 Summer School and Soccer Clinic
As a follow up to our successful Summer School 2021, we are happy to announce that we have already registered in the first weeks 30% of the places available for this year's Summer School. Make sure you do not miss out!
Also, this year, we have organised a Soccer Clinic for the last week of June. Our soccer lovers from Yr 3 to Year 9 will have the chance to 'Train like a Pro'. Students will be put through different levels of work. Students will complete technical, tactical, physical ,social, and psychological work. These five pillars create the foundation for athletic success. Students will be pushed hard to improve, both on and off the field. Students will develop their tactical understanding and will be required to review individual and team clips. Students will be tasked with understanding why teams play in a certain way and what they can learn from watching others. Individual skill and teamwork will be crucial to their progress and future success as football players.
Dance-a-thon at school
On Friday 1 April, all teachers and students at Richmond Park School came to school in their disco clothes and participated in a sponsored danceathon. Throughout the day, every time music played, we had to keep moving until it stopped. Everyone thoroughly enjoyed the fundraising event and we raised nearly 11,500€ for UNICEF to help children affected by the current situation in Ukraine.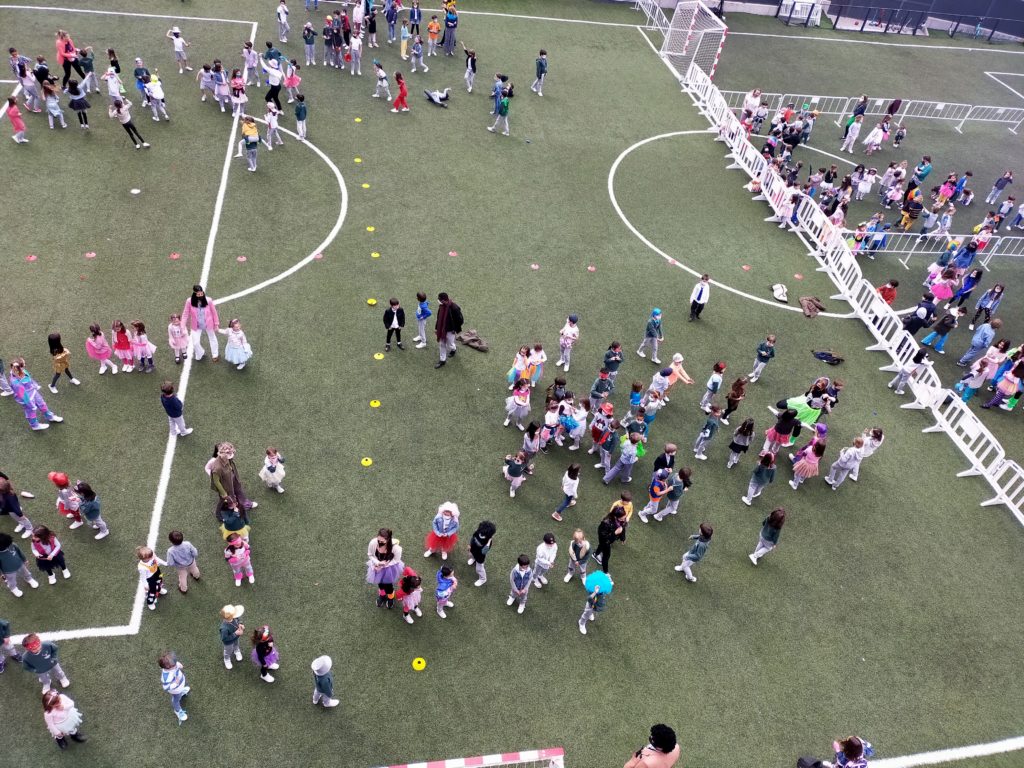 Richmond Park School's Houses score chart

WEB SECTION "SHOP"
Richmond Park School's merchandising
We are happy to announce that this month we have launched in the website's section "SHOP" the new merchandise with our Houses'  logos. We have T-shirts, jumpers, sports bags and cups. We hope you like them.