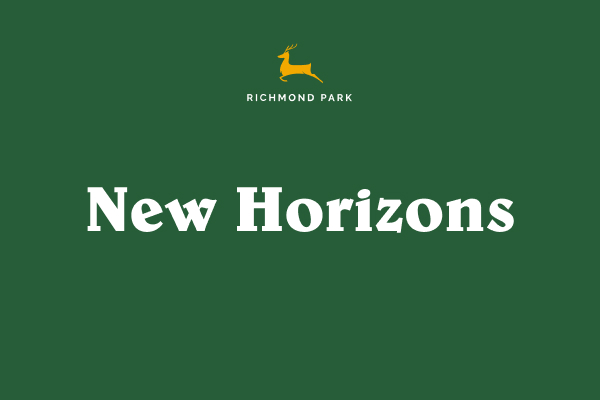 Towards the end of the school year newsletters normally focus on what has been achieved. We hope you have been kept well-informed through the website and other regular communications, so we prefer now to look to the future rather than the past.
 
The first significant change next academic year will be the opening of phase II of our school building. This new section will comprise 16 learning spaces for Secondary, including science laboratories and an art room, all fully equipped with the latest technological and educational resources. In addition, a new cutting-edge computer technology room will be created in the existing Primary site. With this extension, Richmond Park School will offer a highly attractive, spacious and modern teaching and learning environment for the benefit of all pupils and staff.
 
This exciting development also helps us keep pace with the school's growth. In September, we expect to have over 600 pupils and almost 70 teaching staff. This will also bring new possibilities, increase our resources and stimulate further innovation.
 
In September, our oldest students will be initiating their two-year preparation for the International General Certificate of Secondary Education (IGCSE) examinations. These students will be studying seven obligatory subjects and two option choices, leading to the Cambridge examinations in May 2024. This marks a critical step in the school's development and a major challenge as we seek to achieve academic excellence.
 
The school will continue to expand its sustainability project and blended learning initiative over the next year. Our staff will receive further training on sustainability from our external consultant and we shall be offering more sessions for parents and encouraging further parental involvement. We are sure that our parents can make a vital contribution to this project, which relates directly to everyone's lives. The relevant sustainable development goals will also contribute to our continuing improvement of the school lunches and dining facilities, for example making greater use of the dining hall as a celebration of the culture of food in different places around the world, encouraging healthy eating and avoiding waste.
 
In blended learning, we are essentially taking a twin approach, making full use of new technology and a wide range of apps, as well as adapting and developing our approaches to teaching and the ways in which students demonstrate what they have learnt. In this way, our methodologies will make use of both traditional forms and recent innovations.
 
One of our major aims next year is to increase the opportunities for pupils to learn through experiences outside of school. We are already considering some international school links, which could include online contacts, student and teacher exchanges, and intercultural events.
 
Richmond Park School remains firmly committed to providing a rich physical education programme and a broad range of sports activities. Next year, another specialist teacher will join the department, we shall be increasing the extra- and co-curricular experiences and expanding our sports competitions and events involving other schools in Madrid and elsewhere.
 
As our school grows, we need to keep our community close together and to make full use of everyone's ideas, skills and experience. We shall organize a wide range of presentations and workshops, including some led by parents, and foster the development of the RPS Families, which has a key role to play in the link between school and home.
 
We hope you agree that all these initiatives will help the school to continue moving forward. More important than what we already are is what we can become.