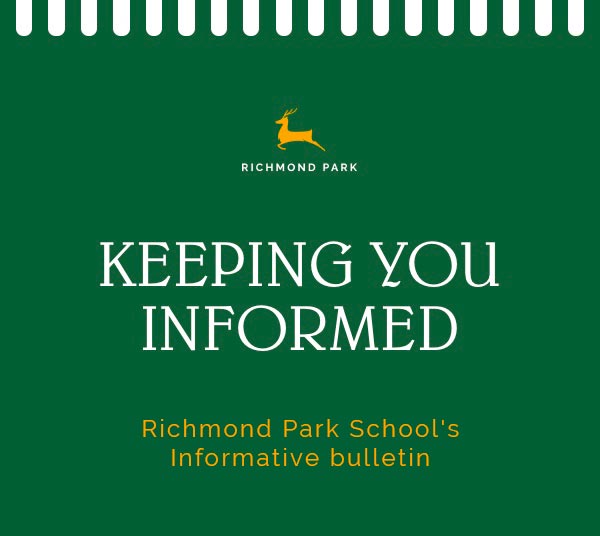 REFLECTIONS
Our Director of Education, Jim Shallcross, shares some of his thoughts on education: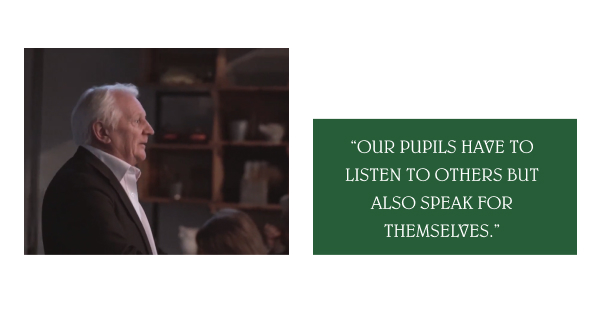 EMPATHY AWARENESS
We started the new school year in September with the school's CEO, Mr González, talking to our Secondary students about the expectations we have at Richmond Park School (RPS) with regard to our insistence on respectful and kind relationships within the student community.
During the first assembly in term II, Mr. González met again with the students to congratulate them on the successful empathy campaign. RPS stands for strong moral and ethical values with the desire to help and support others with thoughtfulness, empathy and compassion, reflected through the respectful and kind behaviour of all our school community.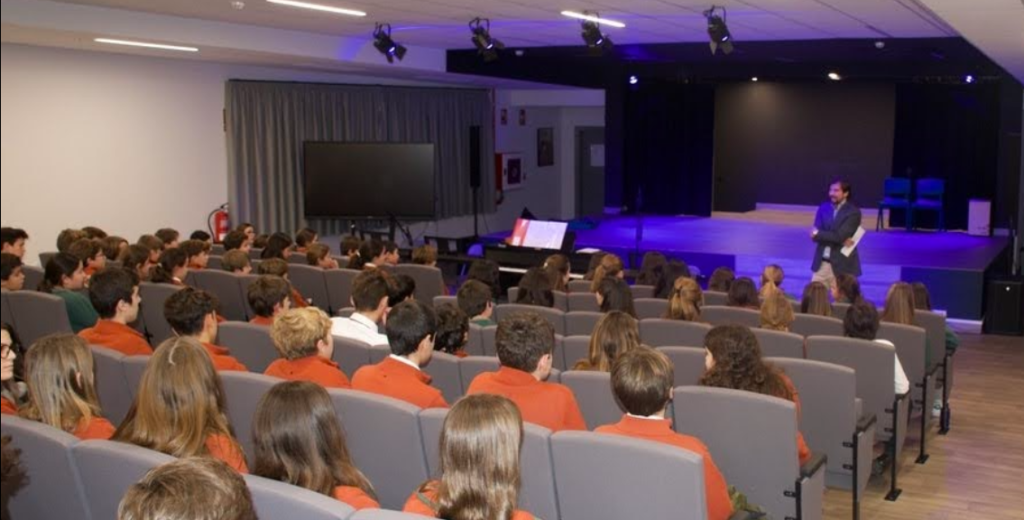 LATEST NEWS
Candidate school for the Diploma Programme
Richmond Park School is now an official candidate school for the Diploma Programme. Our school is pursuing authorisation as an IB World School. IB World Schools share a common philosophy- a commitment to high-quality, challenging, international education- that we believe is vitally important for our students.
RPS band
A group of Year 8 students have been working hard in their co-curricular time on a song that they chose earlier in the year. They collaborated as a band to learn 'Sweet Child of Mine' by Guns and Roses. The group includes keyboards, vocalists, guitar, drums and ukulele. This month they had the opportunity to perform in a secondary school assembly and impressed the other students with their wonderful efforts.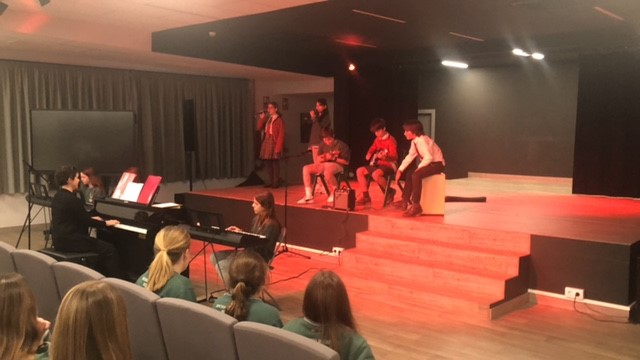 Gemma Mengual visits RPS
Gemma Mengual, Olympic silver medallist in artistic swimming at the 2008 Peking Olympics and a participant in four Olympic games, as well as having won over 30 medals at European and World level, wanted to give a big surprise to the RPS artistic swimming team. She gave them a brief demonstration based on her astonishing performance at the Rome World Championships in 2009, using Ray Charles' version of "Yesterday".
The pupils asked her questions and received some signed mementoes of this visit from one of the great figures of Spanish sport.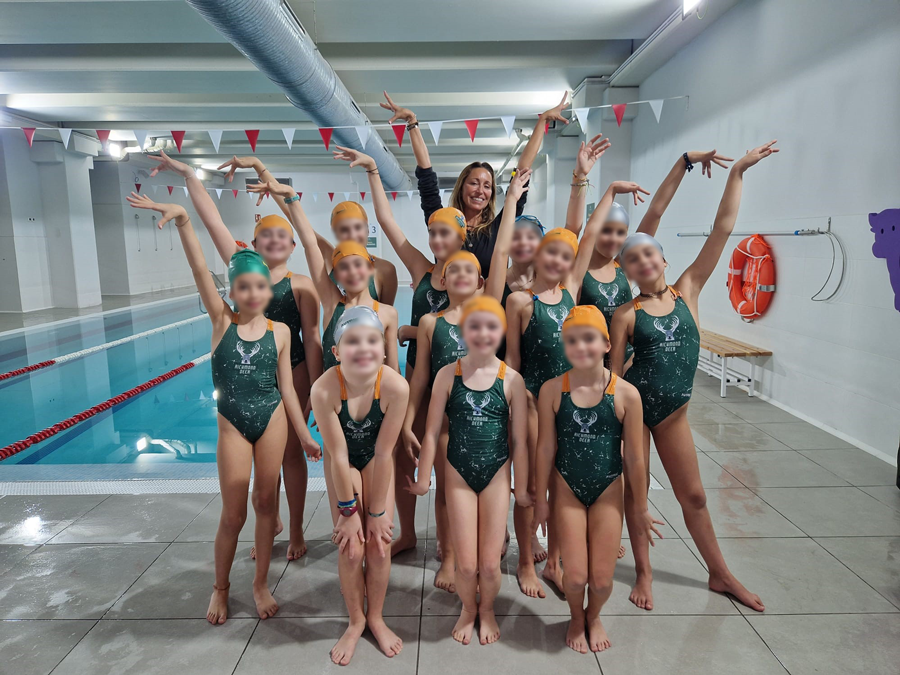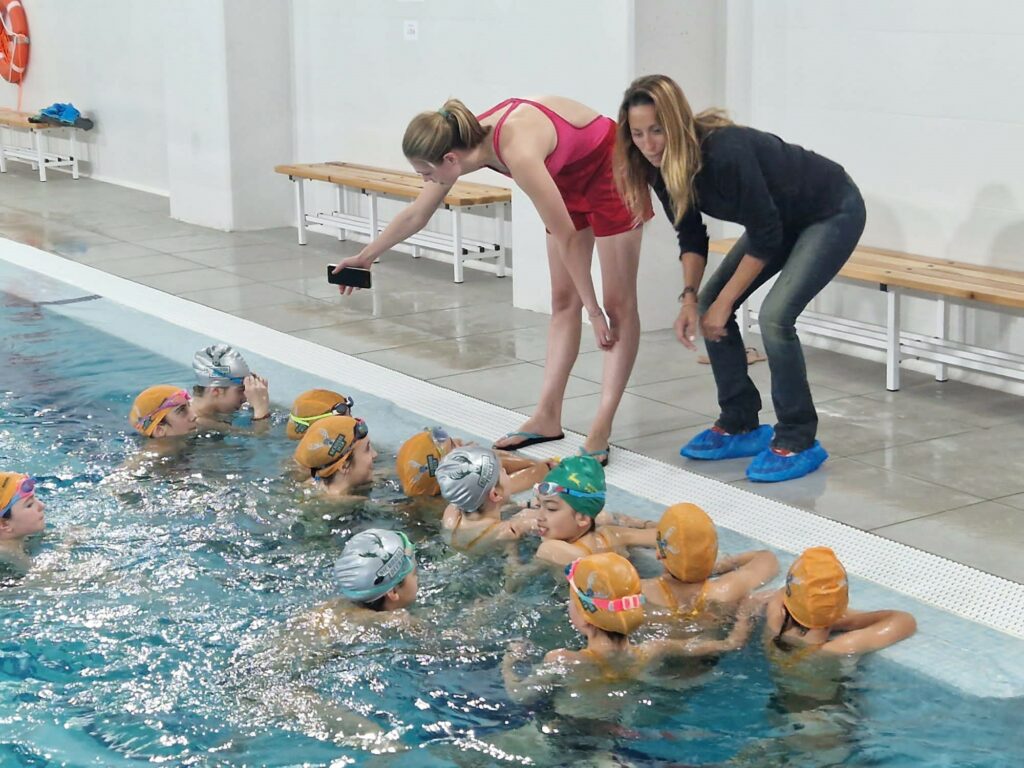 Marketing meeting with KS4 students
On 27 January two of our Year 10 art students attended a launch meeting with the Director of Strategic Development. The aim of this session is to work together on an exciting new initiative. The students will have a personal space on our display in the reception area where they can showcase their work and ideas within the coming weeks. We shall update you with further development concerning this new venture for our students.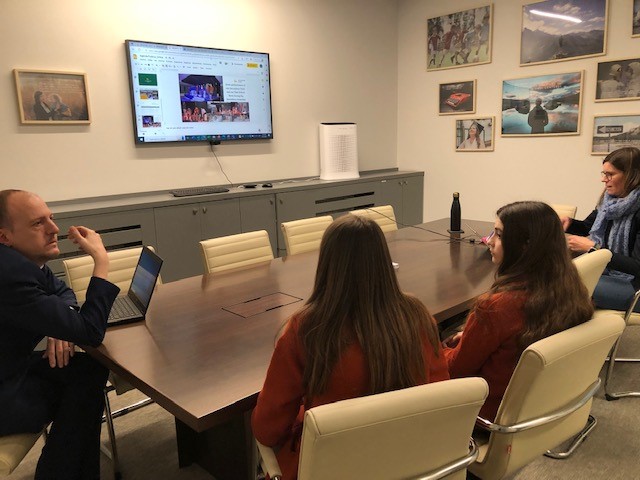 Nursery visited Granja Giraluna
To give our Nursery pupils the opportunity to live a farmer's life for one day, we travelled to the Giraluna Farm in Brunete. Giraluna is a pioneer project, a little farm school for early years children with the purpose to bring these children closer to nature through a world of magic and fantasy. The children took part in a range of workshops and activities, for example, making their own butter, riding a pony and baking biscuits. It was a memorable hands-on experience for all the children and we came back after a full day of learning and fun.
Reception trip to Micropolix
As part of their learning about everyday superheroes we visited Micropolix in San Sebastian de lor Reyes. Microspolix has more or less the same resources as an actual city, just as a mini version of it where children can experience different parts of the community such as police work, aeroplane travel and grocery shopping. Micropolix has its own streets, banks, city halls, supermarket and police station. This was a great opportunity for the children to develop their understanding of the world around them, learning about rules, social interaction and values and decision taking. It was an exciting experience together with their friends and teachers to mimic the adult world.
Year 1 visited Granja de los Cuentos
As part of the Year 1 learning about animals, we visited the "Granja de los Cuentos" in Fuenlabrada to see the different species such as insects, mammals, reptiles and birds. The children had workshops where they were able to interact and learn about the different features and behaviour of the animals. To improve their self-confidence the children all had the opportunity to ride a pony on their own, an experience that was very much enjoyed by all of them. Part of the trip also included a visit to a vegetable garden where they had the possibility to seed plants, learn about how they grow and how animals use them for different purposes.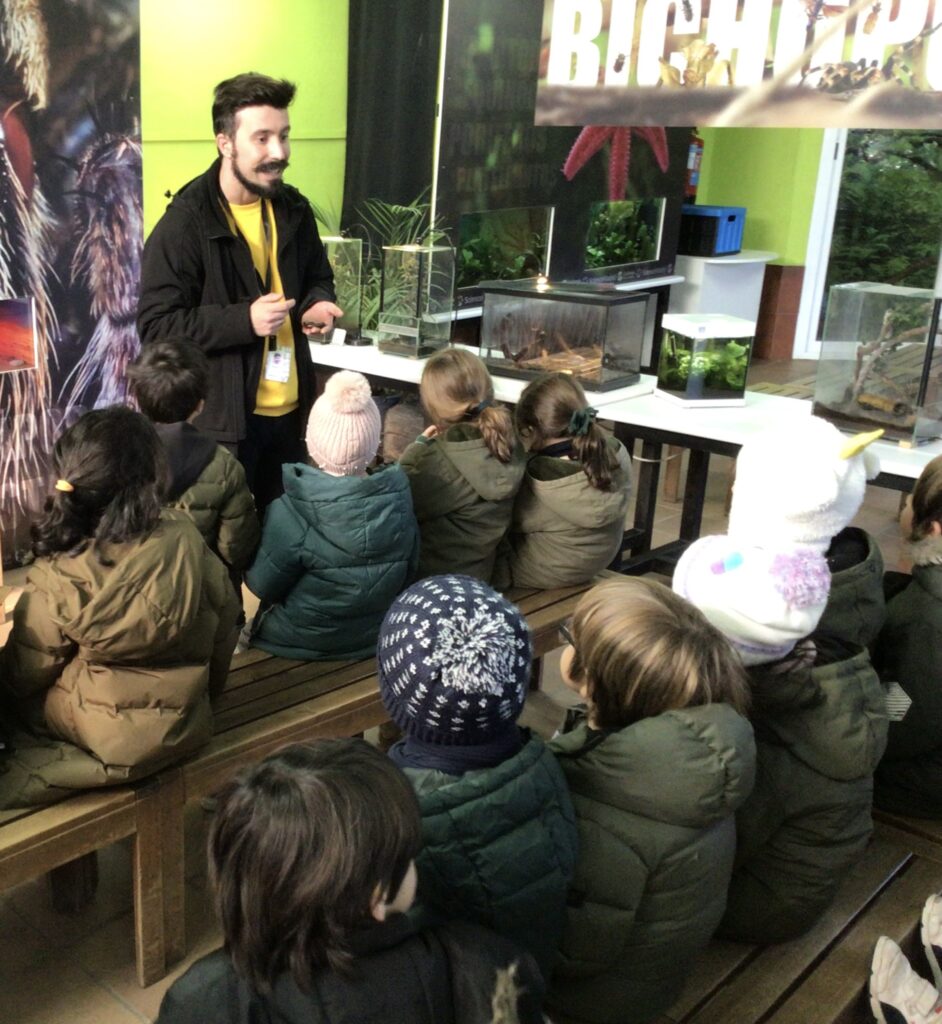 Year 4 visit to Museo de America
Related to our geography and history topic of rainforests and Mayas, Year 4 visited the "Museo de Americas" in the centre of Madrid. The children had a guided tour and workshop to deepen their understanding of life in the Amazon rainforest. They enjoyed learning about different weapons used by the tribes for hunting, and learned about the rituals of the Amazonian people. They then had the chacne to join an art activity by using the Jagua fruit for painting and other crafts such as using a variety of feathers to create a Amazonian tribal picture.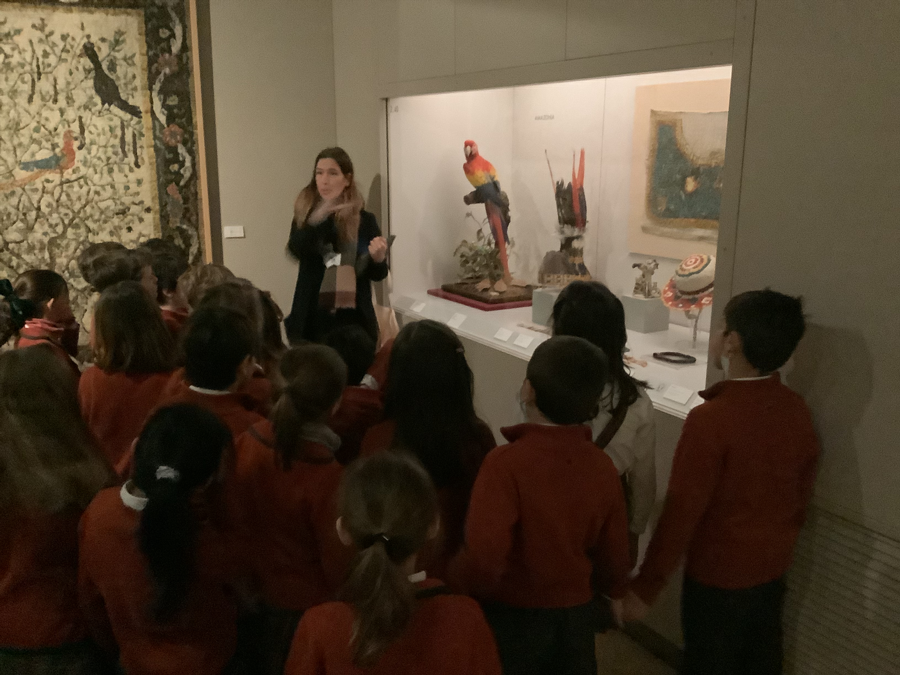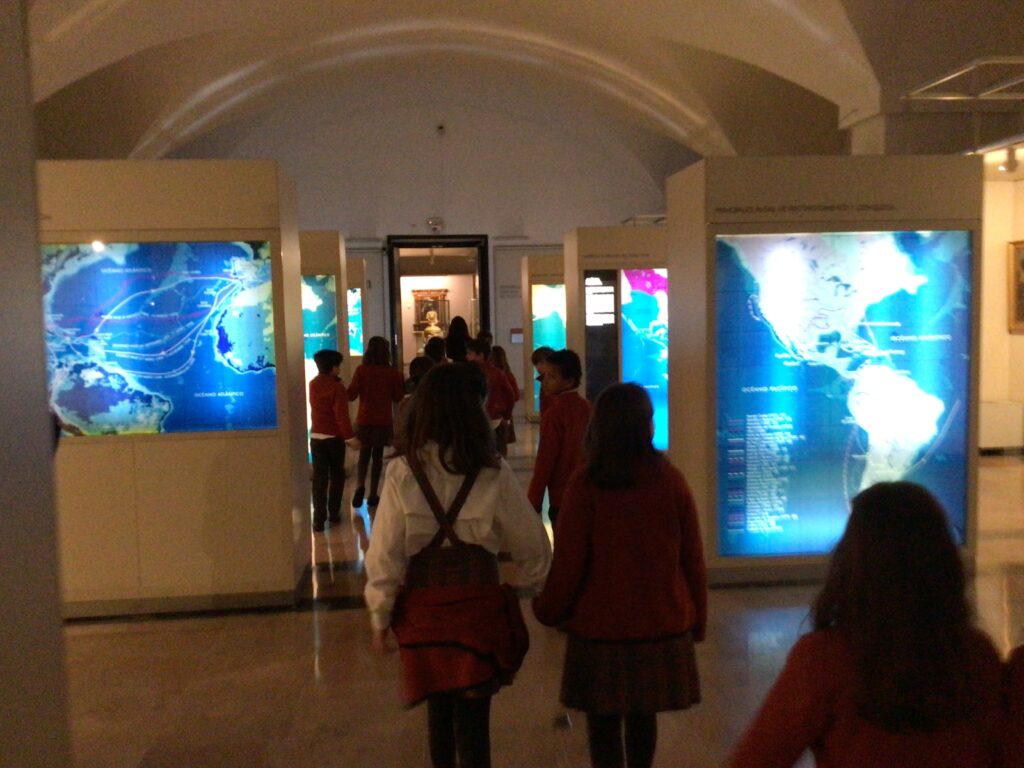 Year 7 girls football match with British Council School
Year 7 girls started the day really strongly, winning their first game 3-0. We arrived to the second game and it was much closer, all of the girls battled really hard and finished 1-1. The final for the year 7's followed and the girls started slowly and we finished the first half 0-2; after making a few changes we quickly drew back to 2-2. The playground and surrounding area was full of British Council students who witnessed a Richmond Park School comeback! A fantastic effort from all of the girls involved.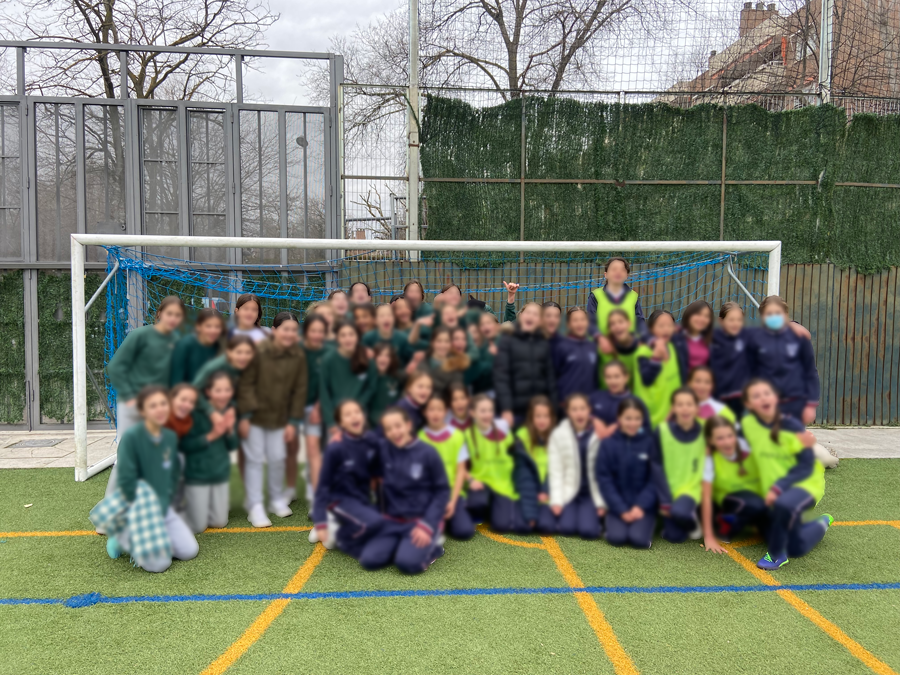 Year 2 visit to Parque Europa
In January all Year 2 classes visited the "Parque Europa" in Torrejon de Ardoz as part of their learning about homes and buildings around the world. The children received a guided tour where they explored Europe and learned interesting facts about famous monuments like the Eiffel Tower, Tower Bridge, The Little Mermaid, a Greek Theatre and the Atomium of Brussels. During their visit, the children were given a passport where they had to identify the correct flags for the different countries that they travelled to. A great time was had by all and the children enjoyed exploring how homes and buildings are different around the world.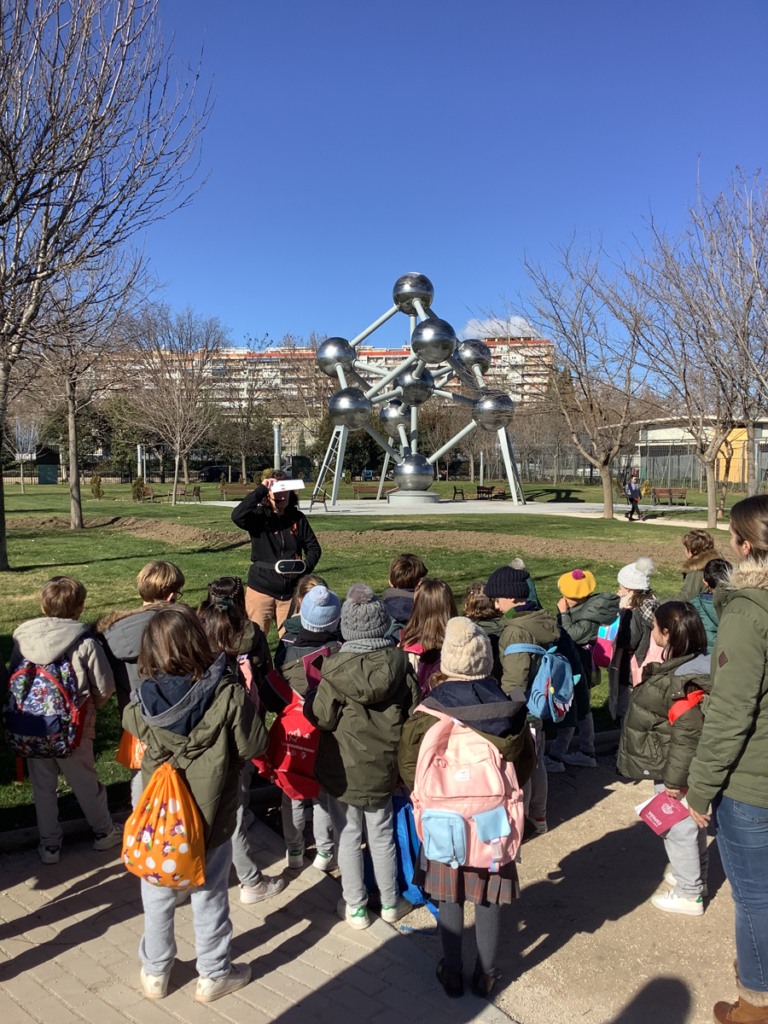 Andy Gleadhill – Percussion workshops at Richmond Park School
As part of the music curriculum, RPS invited Andy Gleadhill, a British musician, educator, composer, and ethnomusicologist, to visit our school on Friday 27 January. Mr Gleadhill guided the children from Year 1 to Year 9 to other cultures, travelling through world music percussion.
The music department organised different workshops where the activities were adjusted according to the age, knowledge, and skills of the children.
Our students saw and listened to Mr Gleadhill perform a Brazilian samba. They also played different types of drums, explored techniques to use drumsticks and learned the main characteristics of drumming in different cultures all over the world.
And, above all, everybody enjoyed all this music!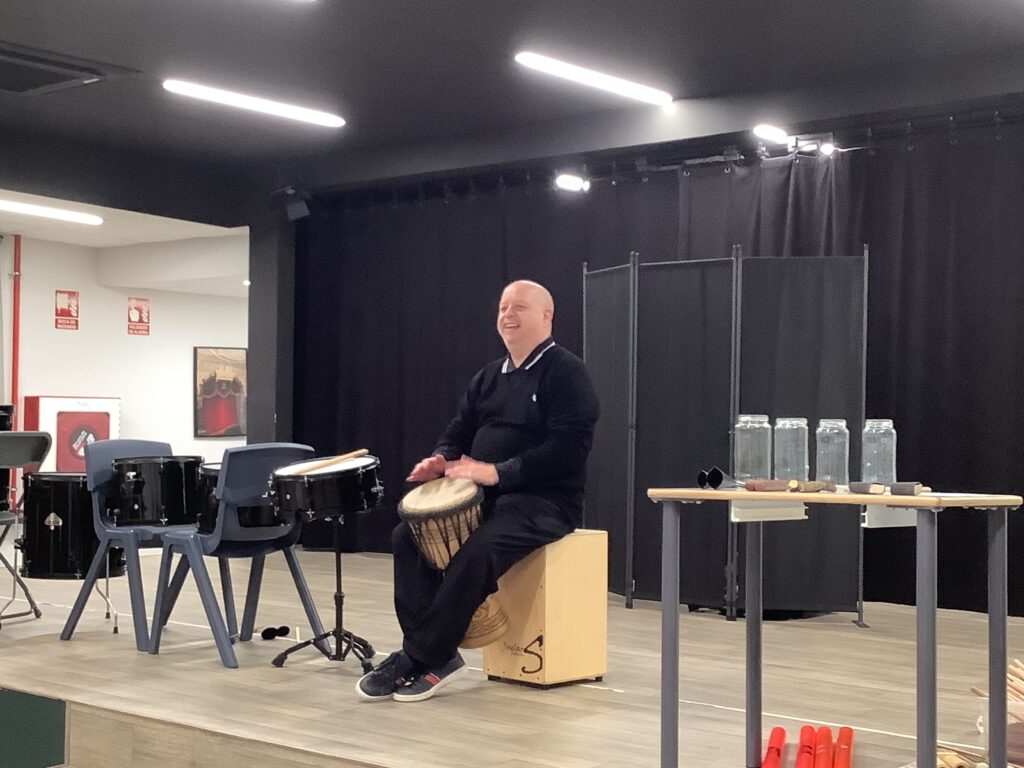 Year 6 girls football match vs. British Council School
The Year 6 girls' first match was a great test for them, and they battled hard, especially in the second half to come away with a 2-2 draw, after being down 2-0 at half time. In the second match the girls started strong, and were winning the match 1-0 for the majority of the game. After a great strike from the BCS, the final whistle was blown and it ended 1-1. The third game of the day for the Year 6 team was just as exciting as the first two, with several attempts on goal from both teams, but unfortunately for Richmond, the BCS goal keeper managed to stop our attempts and the game ended 0-1.
Into the semi final of the day for 3rd place, Richmond battled for the whole game, and the ended in another draw for Richmond.
A special mention goes out to Celia in 6Mo, for playing in every position on the pitch yesterday, including goal.
Mr Goodey and Miss Dartnell are really proud of all the girls who took part in the tournament, as we are looking forward to more fixtures for the team in the future.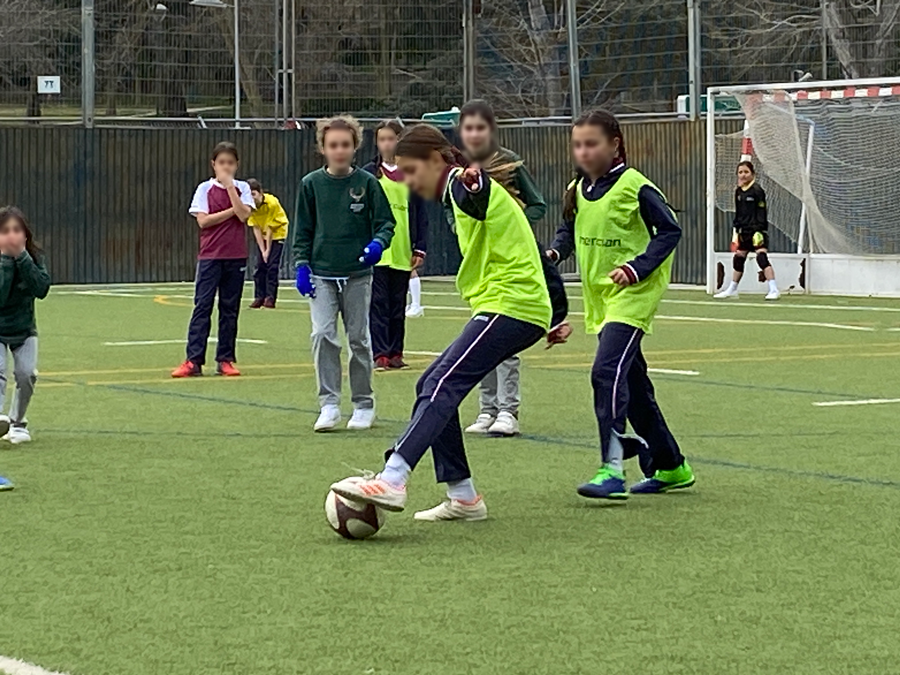 Years 3 & 4 futsal match vs. Colegio Loreto
On Saturday 4 February 2023 pupils from Year 3 and Year 4 participated in a futsal match against Colegio Loretto. The morning match was hosted in the Richmond Park Sport´s Hall and was the second fixture of this academic year.
The match began with both teams playing well though in the end Richmond Park managed to gain an early lead. There were several changes throughout the first half with Loretto managing to have a brace of goals just before half time to make the first half score 5-4 to Richmond Park.
The second half began with a fantastically high intensity with both teams working hard to get the win. There were several more goals in exciting second half with the score finishing 12-6 to Richmond Park. Throughout the match, both teams demonstrated excellent skill and determination.
We would like to thank Colegio Loretto for coming and to everyone that helped.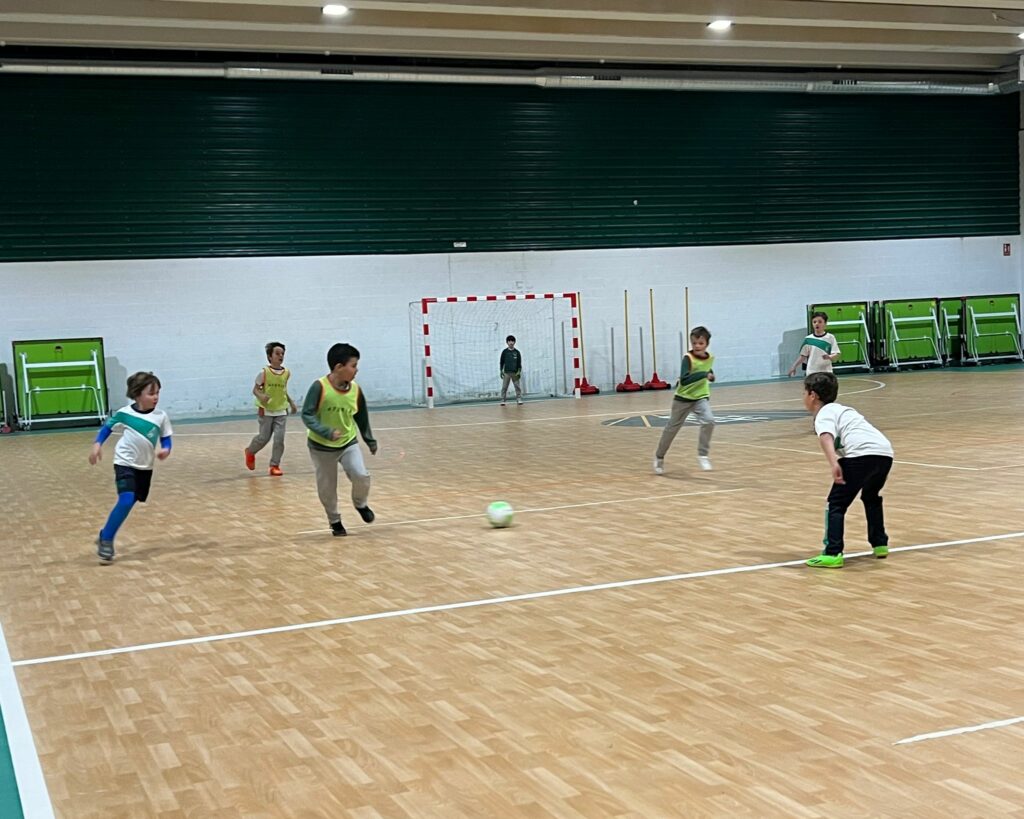 Read – a – thon
For the second year in a row from 1 February to 27 February we celebrate our Richmond Park School Read – a – thon with Year four, Year five and Year six classes. It is a challenging exercise for the pupils to check how long they are able to read every day, and to show their perseverance throughout these four weeks.
During the week they must read in English however during the weekend they are allowed to read in Spanish or any other language they wish. The pupils take home a sponsor form and should ask family and friends to sponsor them in their reading effort. On the 27 February all children bring back their signed reading record and the sponsor money to prove how much they have read.
The prize for the class who have read the most will be a once-in-a-lifetime opportunity to watch a film in the performance centre (cinema) with popcorn. The raised money will be donated to the children´s ward at Hospital La Paz.
The Student Council Valentine Dance (Year 7 and Year 8)
What was in your heart this Valentine's Day? For Richmond Park Year 7 and Year 8 students, that might have entailed many things but a very real sense of excitement at the first secondary school Valentine's event, organised by the student council, was high on the list. From top DJs to popcorn sellers and dance instructors, student council members and Year 9 volunteers did an excellent job, preparing and serving throughout the evening.
The high attendance crowd socialised very well with particularly stiff competition in the dance off contest and glamourous poses at the photo booth. Juan Pedro G. and Federica G., both from Year 7, won the popular vote for dance King and Queen.
The volunteer teachers also took some of the highlights, such as Mr Bird's "Tapas" song and Mr Connolly's illuminated suit stealing the show. Valentine days can signify many things but for those at the party this year, it will probably be remembered with much nostalgia, amusing anecdotes and togetherness which a first school dance should really be about.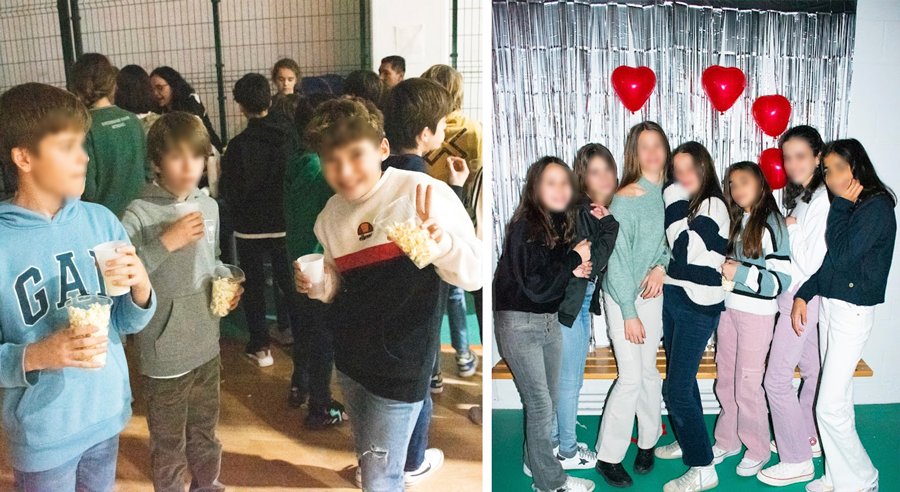 Multisports event
All the girls across Year 5 and Year 8 took place in a multisport event with TEMS today, with around 100 girls competing.
The sports the girls took part in were: football, volleyball, basketball table tennis and gymnastics.
It was fantastic to see the girls taking part so enthusiastically and mixing with TEMS. The Y8 girls excelled in the volleyball and came away with a very impressive win.
In the gymnastics, the girls mixed the schools and were teaching each other new skills and coming up with small routines which they were eager to display.
The morning was enjoyed by all, and both the TEMS and Richmond teachers were very impressed the sports leaders from Y9 and 10 who helped the event to run smoothly.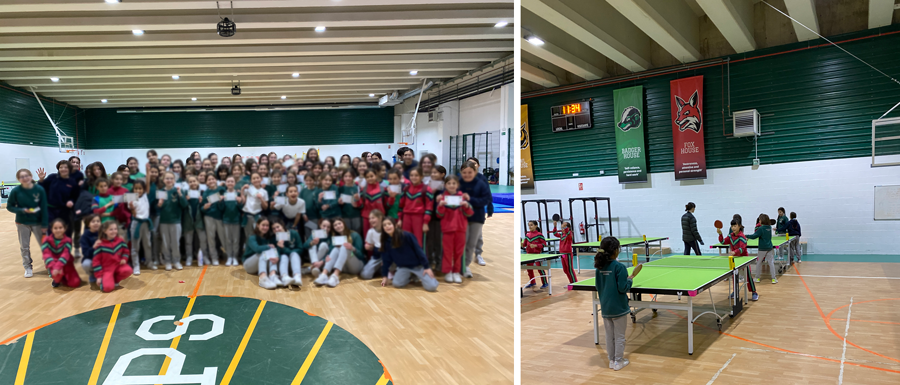 Richmond Park School's Houses score chart

WEB SECTION «SHOP»
Richmond Park School's merchandising
We invite you to visit our website's section "SHOP" where you will be able to see all the merchandise with our Houses' logos. This is an excellent occasion to continue Christmas shopping!
We have T-shirts, jumpers, sports bags, …. We hope you like them. Choose yours!
https://richmondpark.school/shop/categoria-producto/houses/