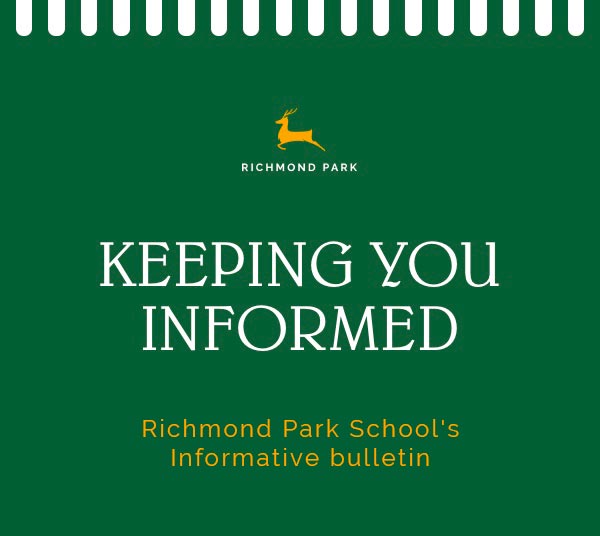 REFLECTIONS
Our Director of Education, Jim Shallcross, shares some of his thoughts on education:

LATEST NEWS
Parent talk: «awareness campaign»
As part of our awareness campaign, the `Delegación de Participación Ciudadana´ of Policía Nacional came to visit us at the end of January. They explained the risks our children experience daily with an incorrect use of social media, issues with the cyberbullying, grooming, etc. Children from Year 6 upwards will be having some talks during the second term of this school year.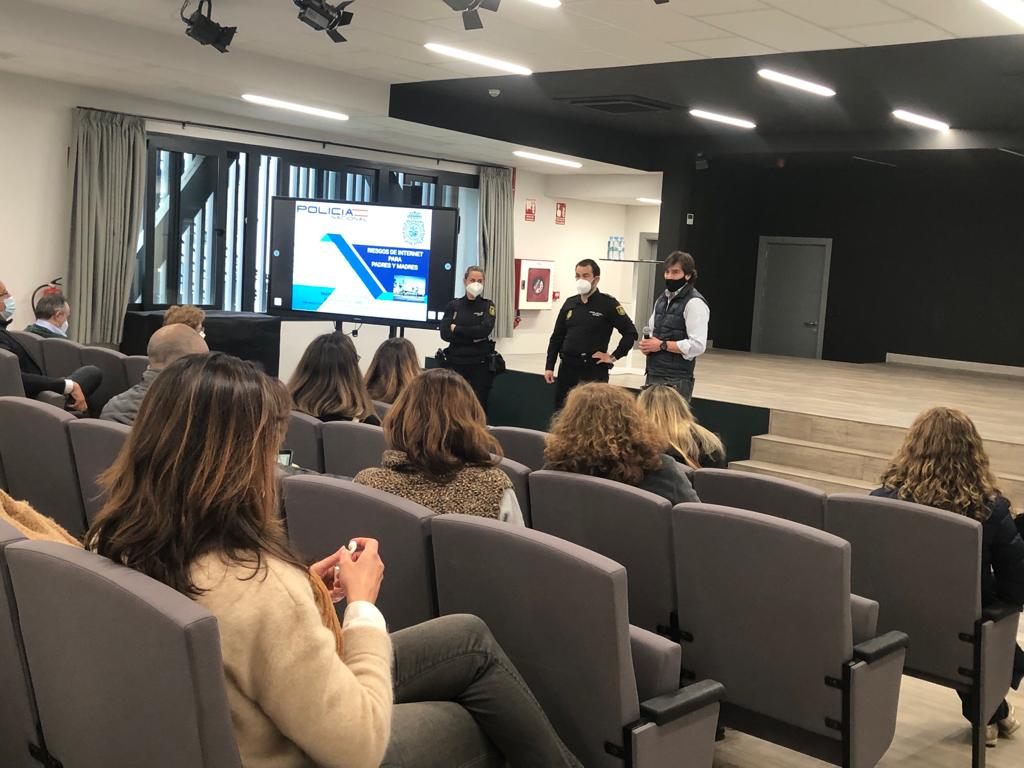 Morning Sports Club
We have organised an optional morning Sports Club for KS2 for Terms II and III this school year. This will increase the opportunities for pupils to develop a wide range of skills and increase their enjoyment of the sport.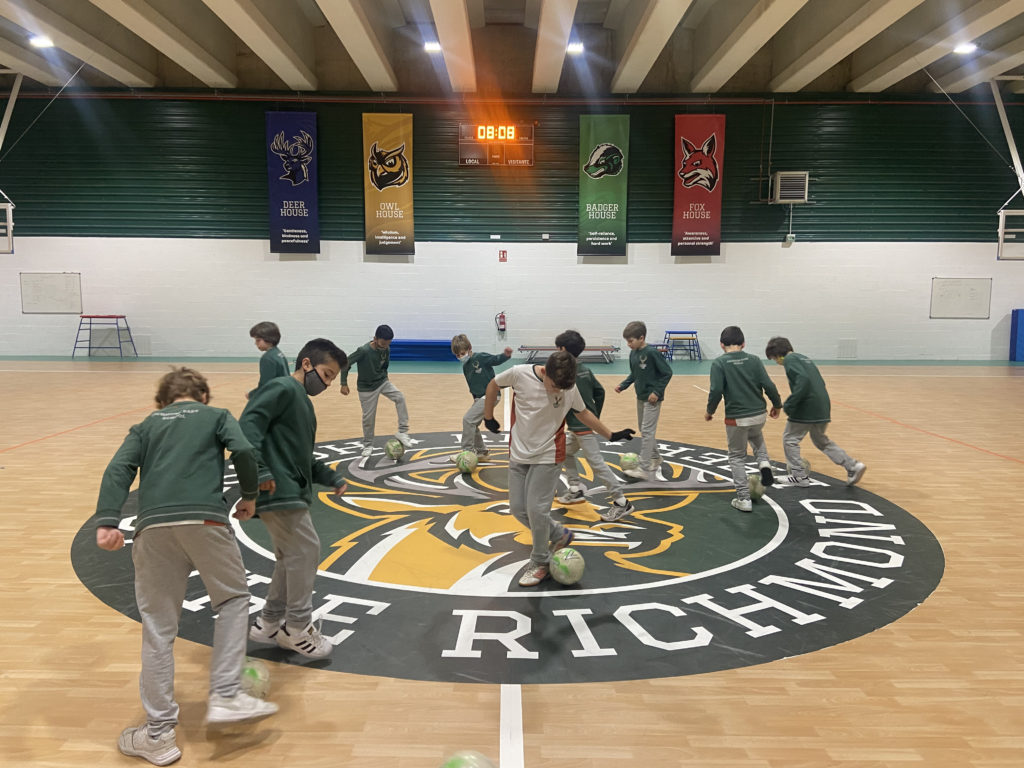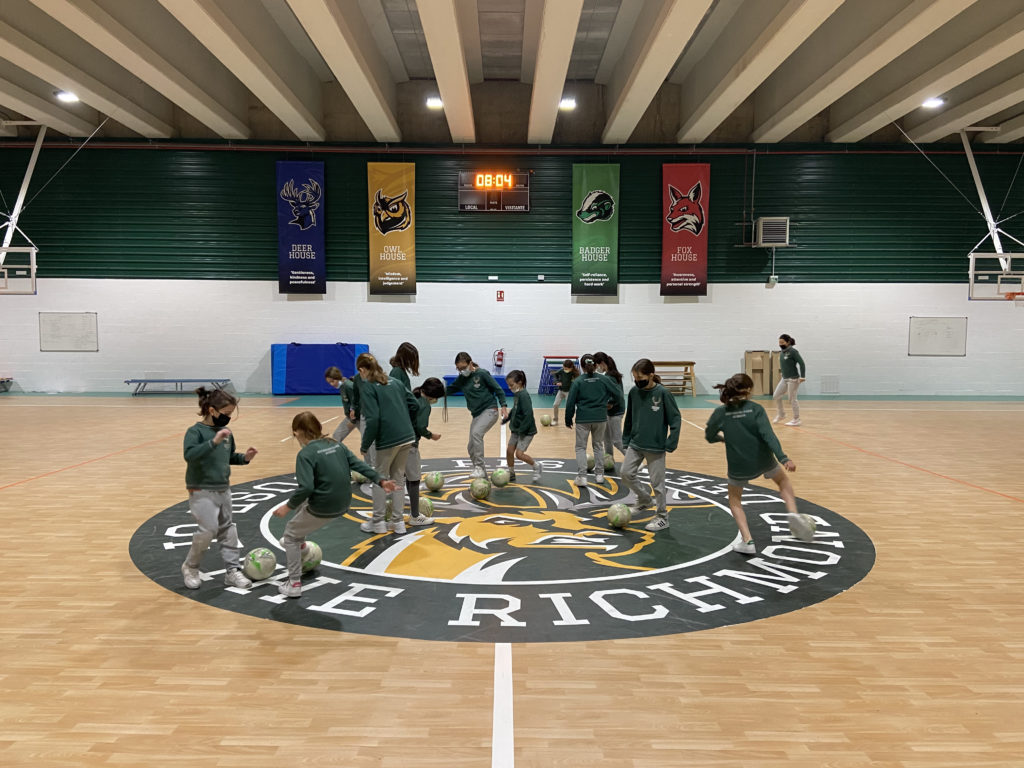 Richmond Park School Gymnastics Festival
On Wednesday 2 February, children in Year 4 participated in a gymnastics festival. It was the first event of its kind at Richmond Park School. The festival provided an excellent opportunity for all of Year 4 to demonstrate what they have learned in their Physical Education lessons. The children participated in several events, including balancing beams, springboards, balancing on the mats and jumping and landing from different heights. There were many impressive displays with the children combining some very complex movements. The Year 4 students certainly did their best to ensure the watching crowd were treated to an exhibition of creativity, power, balance and control. This celebration of gymnastics was a thoroughly enjoyable experience and one that we hope to repeat in the future.
A special thanks to the student's class teachers from key stage 2, the participants from Year 4 as well as the wonderful spectators from Years 3 and Year 5.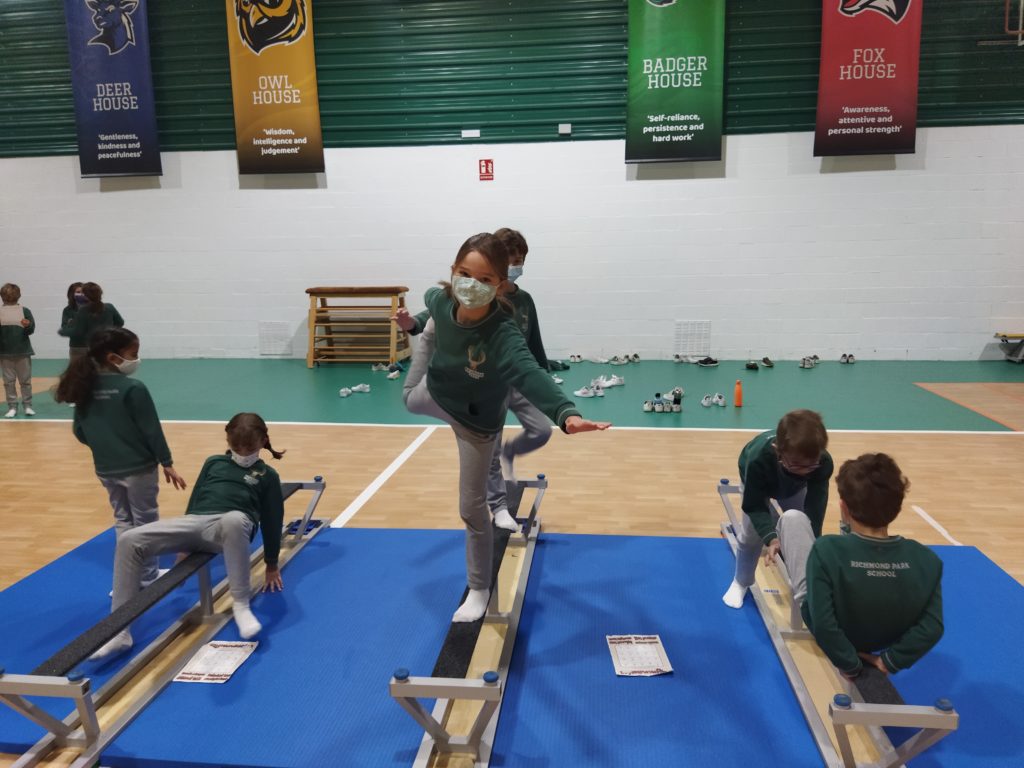 Sport competitions
This second term we have organised sports competitions with Dallington, Holy Mary and King's School. We are extremely keen to organise such events as part of our commitment to become an outstanding sports center.
Tag-rugby competition with Dallington School
Richmond Park School hosted a tag-rugby fixture against a selected group of students from Dallington School on Friday 28 January. Year 8L were given the opportunity to face up against Dallington's tag-rugby team. The students warmed-up and begun with both sides starting slowly, the morning frost had given a few the challenge of keeping their footing. Dallington raced into a half time lead, having some played very good aggressive rugby. Their attacking game was very strong and were able to run through a few gaps in the defence to score. Richmond had played some very good rugby, passing and supporting each other, however unable to do so with enough speed to take advantage of this. As the game progressed Richmond Park came back into the game closing the gap and only narrowing loosing out to Dallington. It was a fantastic game with a range of different tactics used. 8L can take great credit in their efforts as they came up against a strong selected group of students.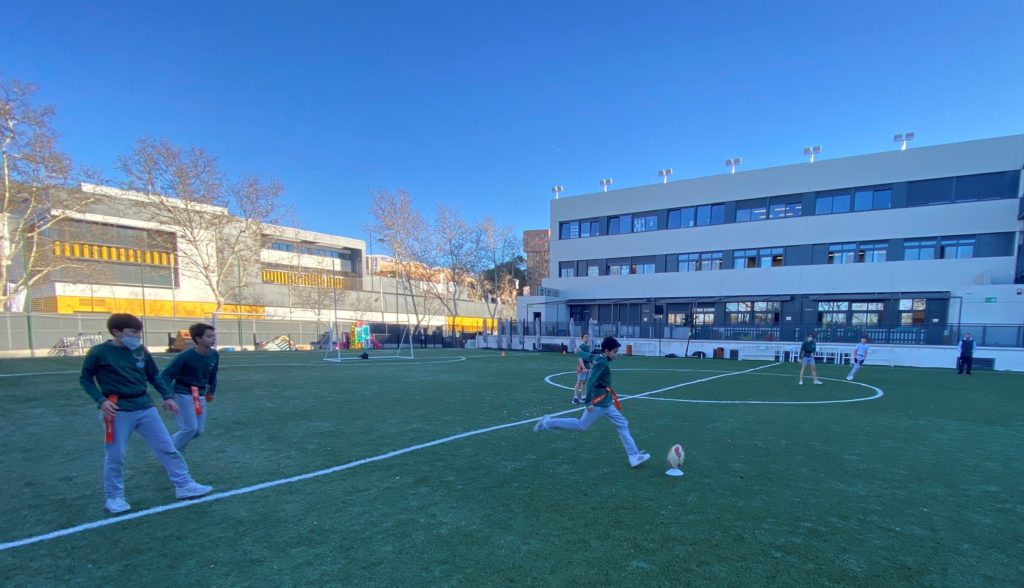 Year 9 Basketball with King's College
On Thursday 10 Feb Richmond Park Year 9's hosted King's in a basketball match. The boys and girls were ready, having practiced in the week to improve their skills and teamwork. Kings arrived, warm-up complete and we started. Both teams started very slowly and Richmond ended the first quarter down on the boys and girls courts. The second for both teams resulted in more of the same, difficult play and they found the opposition very difficult to play against. Kings were strong and played some very good basketball. The half-time break came and it was a welcome relief from what was a very touch-first two quarters. Group in, students reflected and discussed tactics. The next two quarters were a marked improvement, the Richmond boys were playing against a number of students who play regularly outside of school and this quality showed, although the boys came back, although having missed a large number of baskets, they finished 31-18. The girls didn't stop and managed to finish the fourth quarter without giving up any baskets to win 35-32 in what was an incredible final quarter. The results combined, Kings were crowned the winners. A huge thank you to the students and staff from Kings as the quality displayed was to a very high level.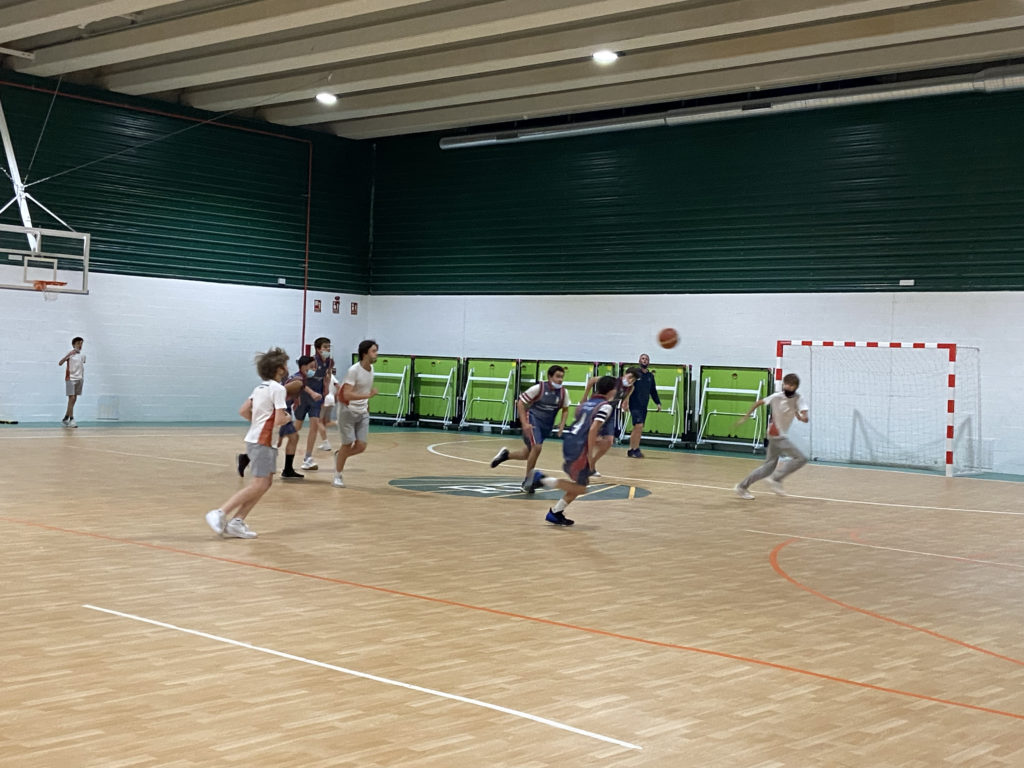 Futsal with King's College
On 11th February Richmond Park School hosted its first ever Year 4 Futsal tournament. Student´s from Year 4 from Richmond Park and King´s College la Moraleja participated in the tournament.
There tournament took place in the Richmond Park Sport´s Hall and had a format with two groups of three, with the top two teams progressing to the semi-final stage.
Every group game provided an excellent demonstration of skill, bravery and teamwork. In Group 1, King´s College A showed their dominance with the Richmond Park A and Richmond 1 finishing second and third. In Group 2, Richmond Park 2 managed to finish in first with King´s College 1 finishing second. These final group positions created an all Richmond and all King´s College semi-finals. Both semi-finals were played to an excellent standard with both King´s College A and Richmond Park 2 managing to book their places in the final. The final itself, was an excellent match with both teams fighting to the final whistle. In the end, the final score was a 2-0 victory for King´s College A.
I would like to thank Year 4, the class teachers and everyone from King´s College la Moraleja.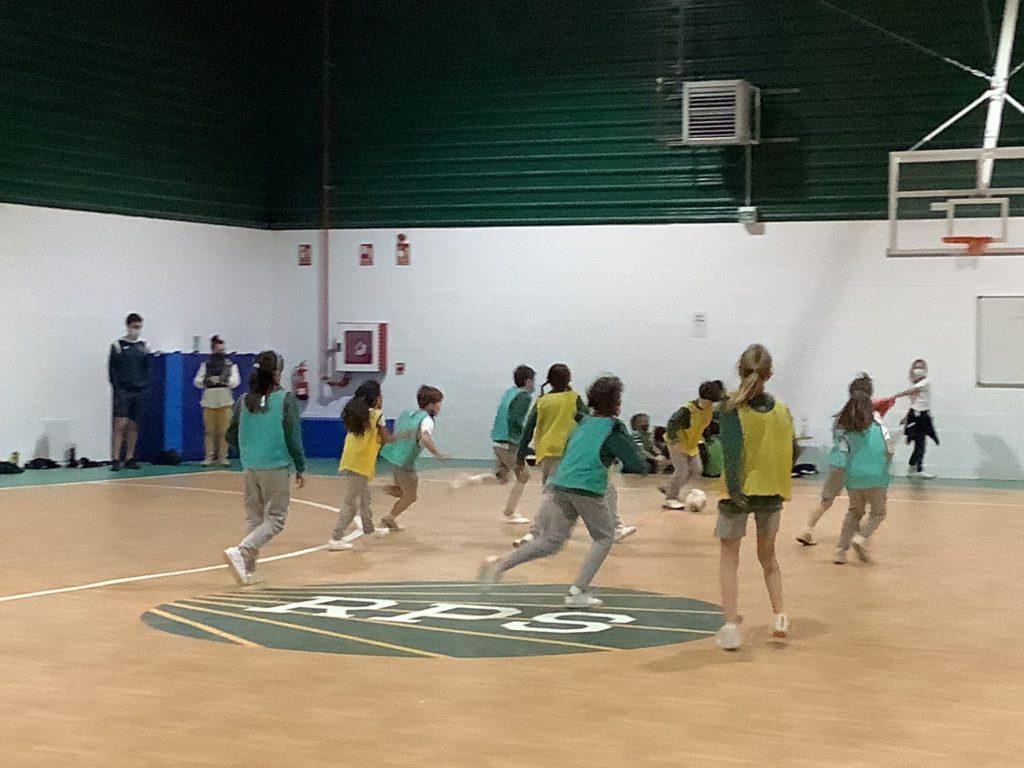 RPS Families. First meeting
As part of our commitment to developing our school community, we have initiated our RPS Families scheme. There will be regular meetings for discussion and for the organisation of events.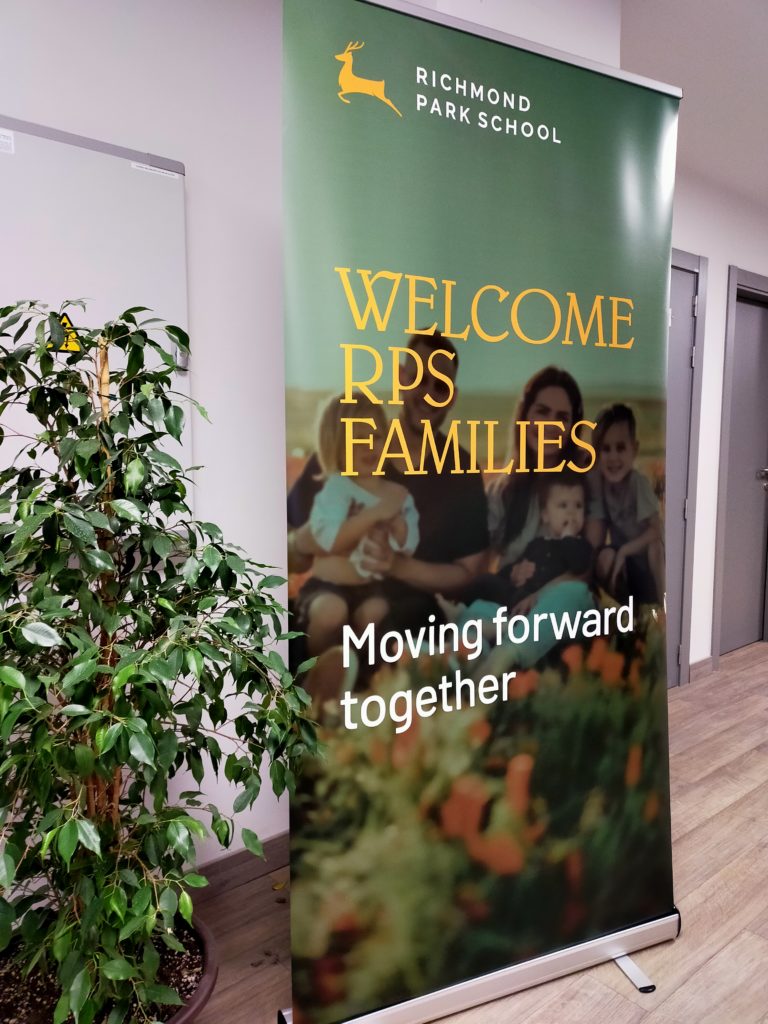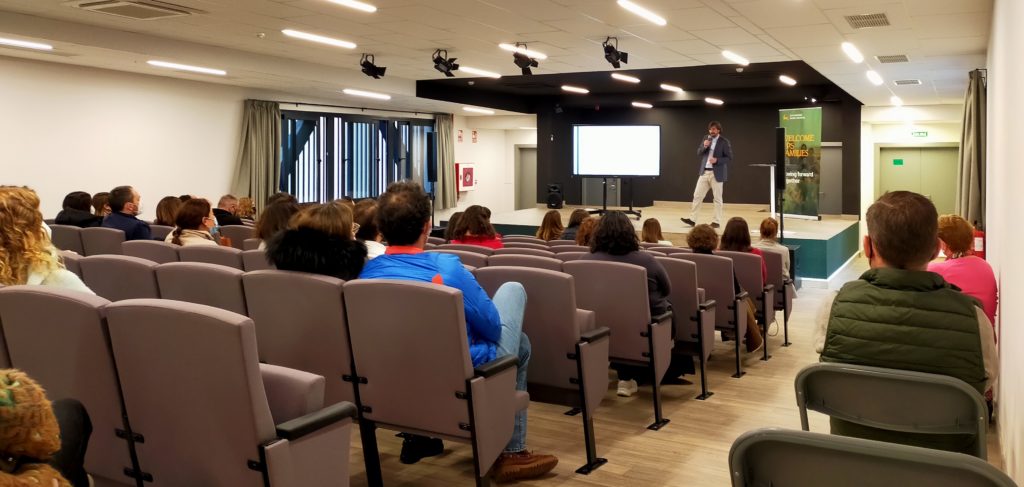 Open Day 2022
On Saturday 12 February we had the pleasure of receiving over 50 parents interested in bringing their children to our school in the near future. Our teaching assistants did a fine job showing the prospective families around and explaining in detail how the school operates through its different key stages.
Thank you very much to all participants for sharing this moment with us and showing interest in Richmond Park School.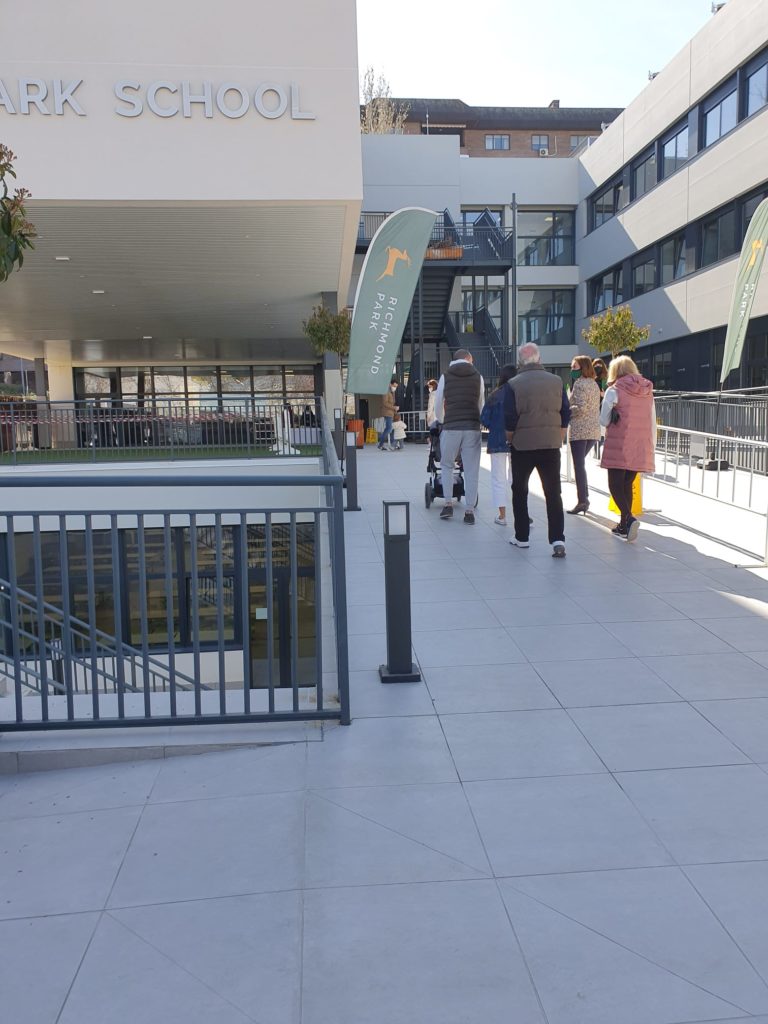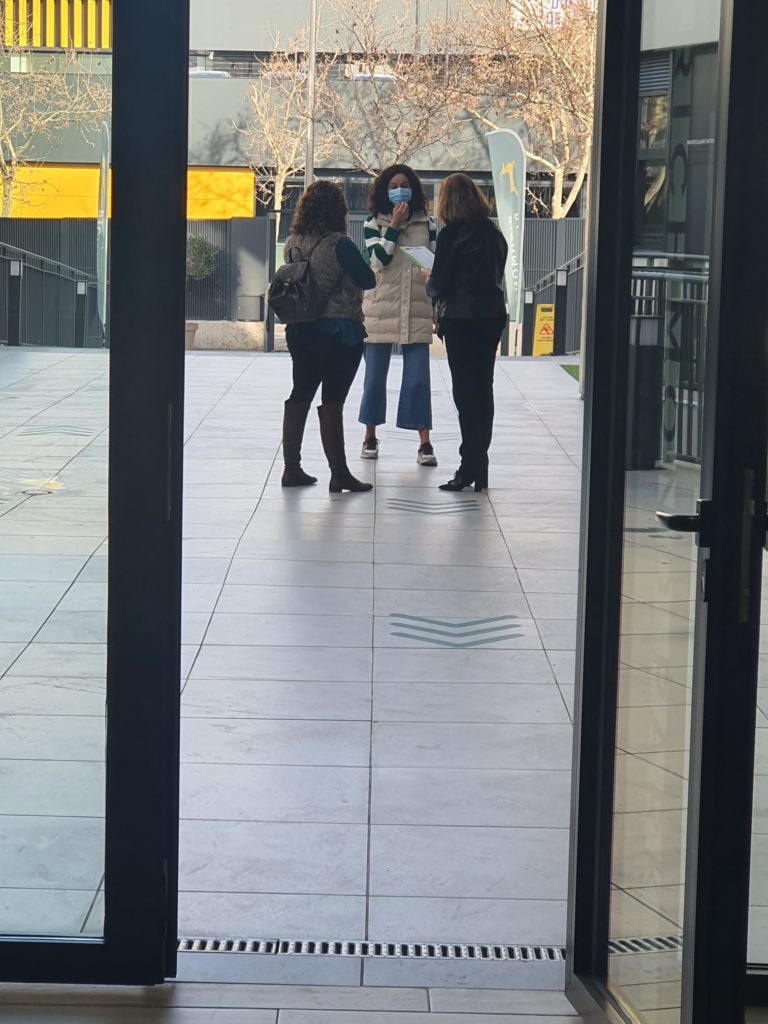 Skiing trip 2022
What a wonderful week we had in the Pyrenees at the beautiful resort of Astun. We departed early Monday 21 February and we sorted out our ski gear before checking into our hotel in Jaca.
On the first morning on the slopes the children were divided into groups of eight according to ability. The ski instructors were so patient and supportive and made the lessons fun and exciting. The weather was really pleasant all week with sunshine and calm conditions.
It was amazing to see the progress made by all skiers by Friday at lunchtime. Beginners, who on Monday had to be shown how to get on their ski boots, were now confidently skiing down challenging red slopes!
The activities after skiing were well organised and the hotel staff were so helpful and kind. Everyone was delighted with the food both on the mountain and in the evening.
The children were kept busy at night with activities like bowling, ice skating and games. With such a full and active day everyone was delighted to get a good night`s sleep.
It was a delightful trip in every sense. Well done to all the staff at ProyectaSport, who ensured everything ran smoothly.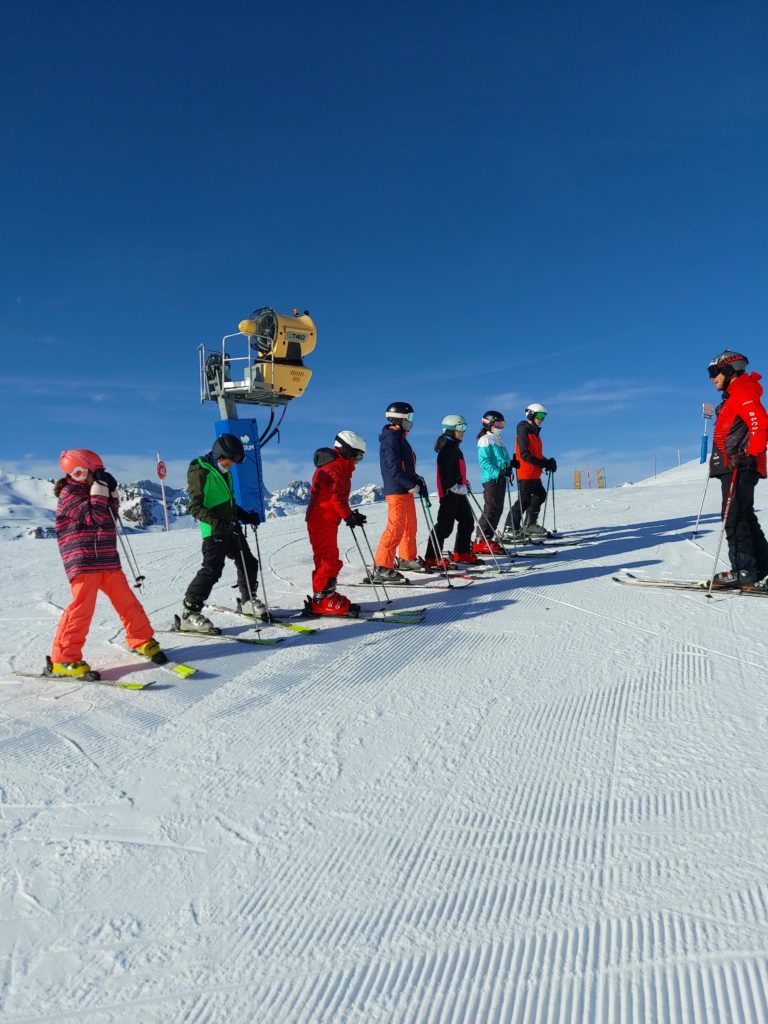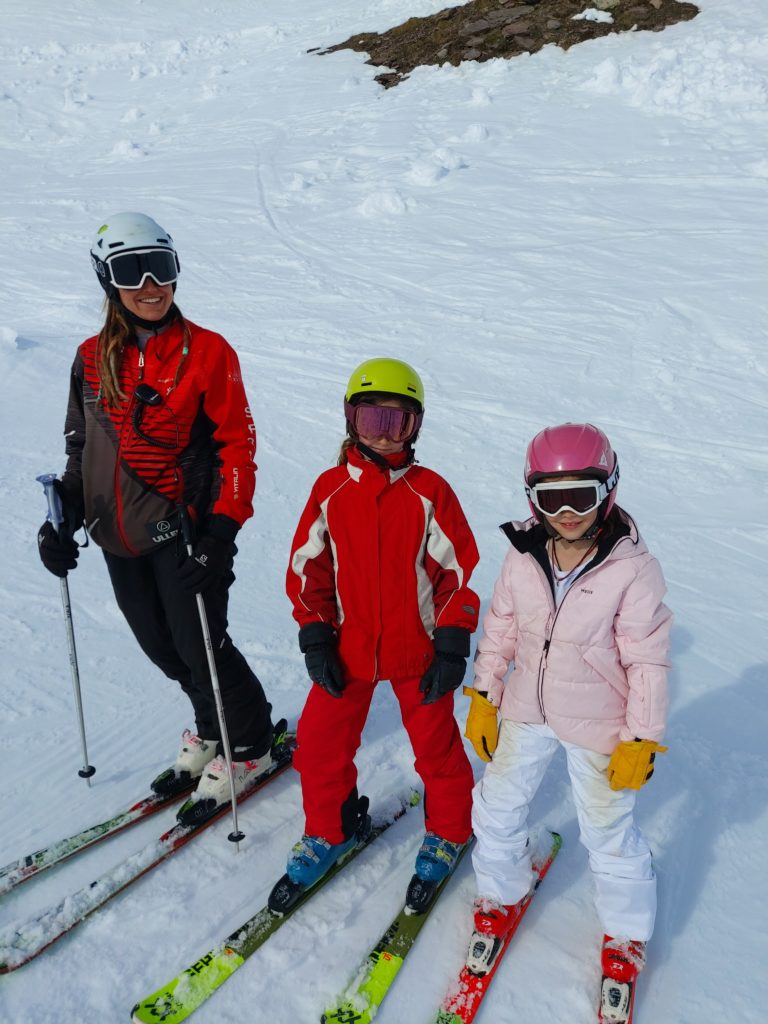 Richmond Park School's Houses score chart

WEB SECTION «SHOP»
Richmond Park School's merchandising
We are happy to announce that this month we have launched in the website's section "SHOP" the new merchandise with our Houses' logos. We have T-shirts, jumpers, sports bags and cups. We hope you like them.